Remember how great summers were when you were a kid?
I remember spending hours outside using my imagination to take myself on adventures around the world, on the ocean, and in the sky. Some days it was all about getting dirty or wet or sweaty or sun-kissed! All in all, it was a wonderful time…and somedays I just want to go back! 🙂
Now, it's what I want for my kids! I want them to get on their hands and knees and discover the world they live in. I want them to learn to play together, to grow together, to get dirty together, and to go on wonderful adventures together.
Sometimes I worry that in today's world it's harder for kids to let go of things that entertain them (i.e. the tv, ipad, video games, etc…) and move to where they learn to entertain themselves with the things around them. As a parent, I definitely think it's one of our responsibilities to help them with that difficult transition, if they need it. Being well-rounded children will help them be well-rounded adults.
In an effort to help kids get out of the house and actually be kids, I've gathered some of my favorite ways to work with them and help push them to grow, learn, discover, run, play, fly, and squeal with life's little joys!
>>  CLICK ON THE IMAGE OR CAPTION BELOW TO LEARN MORE ABOUT THE IDEA <<
1. MAKE NATURE JOURNALS AND THEN GO ON A WALK
2. MAKE AND ENJOY YOUR OWN HEALTHY POPSICLES 
3. HELP YOUR KIDS LEARN TO LOVE THE EARTH (AND PATIENCE)  THROUGH GARDENING
4. BUILD YOUR OWN ZIP-LINE IN YOUR BACKYARD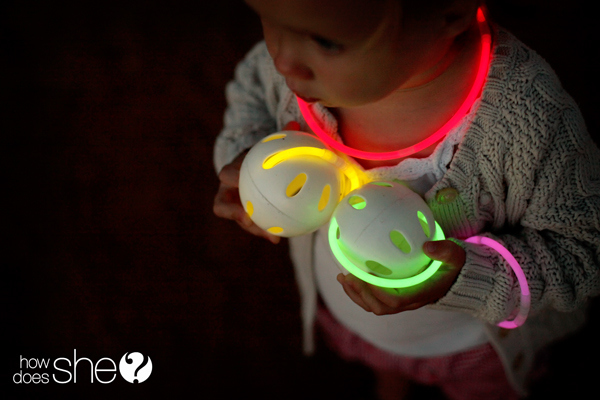 6. PLAY GLOW-IN-THE-DARK BASEBALL
8. TEACH HOW CONNECTING WITH NATURE CAN UPLIFT THEIR LIVES
9. MAKE A SUPER HERO CAPE AND LET THE IMAGINATION RUN WILD
10. MASTER THE ART OF BUBBLE BLOWING
11. HAVE A WATER BOTTLE WATER FIGHT
12. DO A "VIDEO PERFORMANCE" TREASURE HUNT
13. HAVE A FAMILY SPONGE BALL WATER FIGHT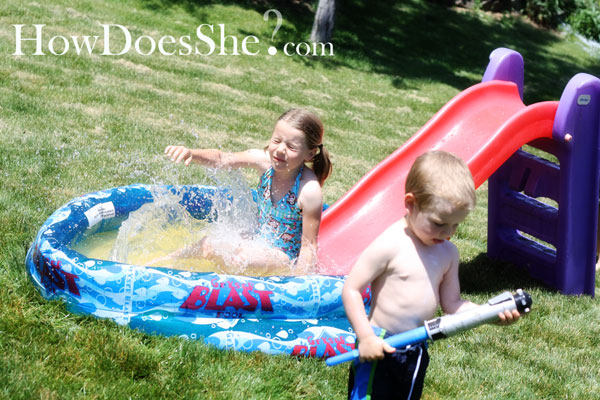 14. HOST A COOL BACKYARD WATER ACTIVITY DAY
15. HAVE A PATRIOTIC BIKE PARADE AROUND THE NEIGHBORHOOD
16. HELP TWEENS HOST A PRINCESS ACADEMY FOR YOUNGER GIRLS
17. MAKE HOMEMADE SIDEWALK CHALK
19. GET WET AND WILD WITH A WATER-FILLED BOUNCY HOUSE
20. MAKE A CAR WASH OUT OF PVC PIPES 
What do YOU do to encourage your children to use their imaginations?