Summer is just around the corner, which means it's time to start planning your family's next epic road trip! Road trips are a great way to spend quality time with your loved ones, and they provide an excellent opportunity to explore new places and create lasting memories. Whether you're traveling with young kids or older children, a little bit of planning can go a long way in ensuring a good time for the whole family. In this blog post, we'll share some of the best travel tips for summer road trips with kids to make your trip epic and memorable!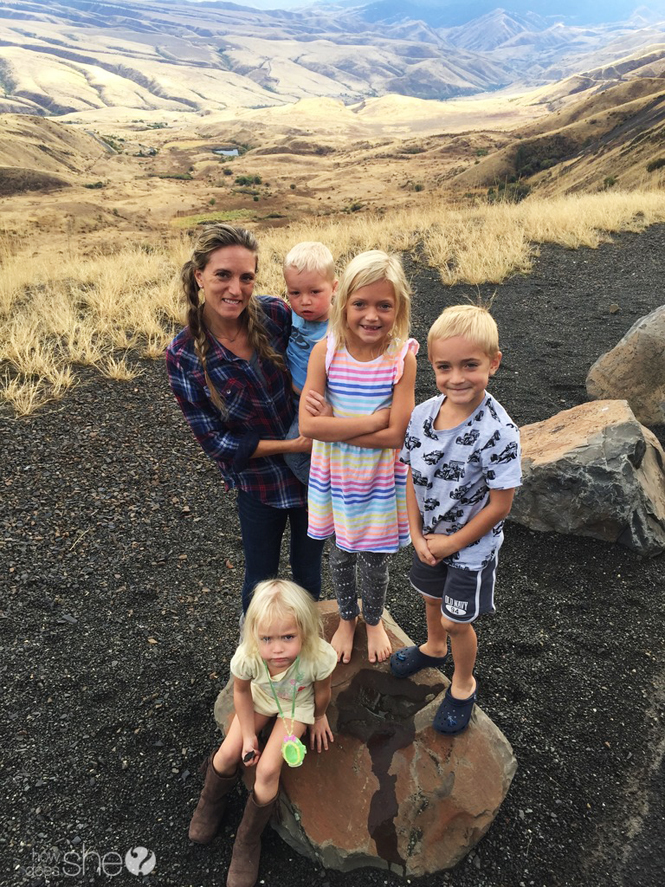 Tips for Summer Road Trips with Kids
From Mount Rushmore to the Oregon Coast, I remember plenty of road trips with my family. And don't get me wrong…they weren't perfect. My four siblings and I argued in the car. We probably complained about the long drive. And I'm sure my parents heard plenty of Are we there yets. But we always had a blast. These are the moments I remember most vividly of my childhood–pulling off to let my little brother pee and finding a rambling patch of the most delicious wild blackberries that we stuffed our faces with, driving our big Suburban through an actual TREE in the Redwoods, and stopping to see the Black Hills of South Dakota. Summer road trips with kids might seem daunting, but you are building the framework of the best memories they'll have of your family.
Here are the basic tips you need to make your road trip a success.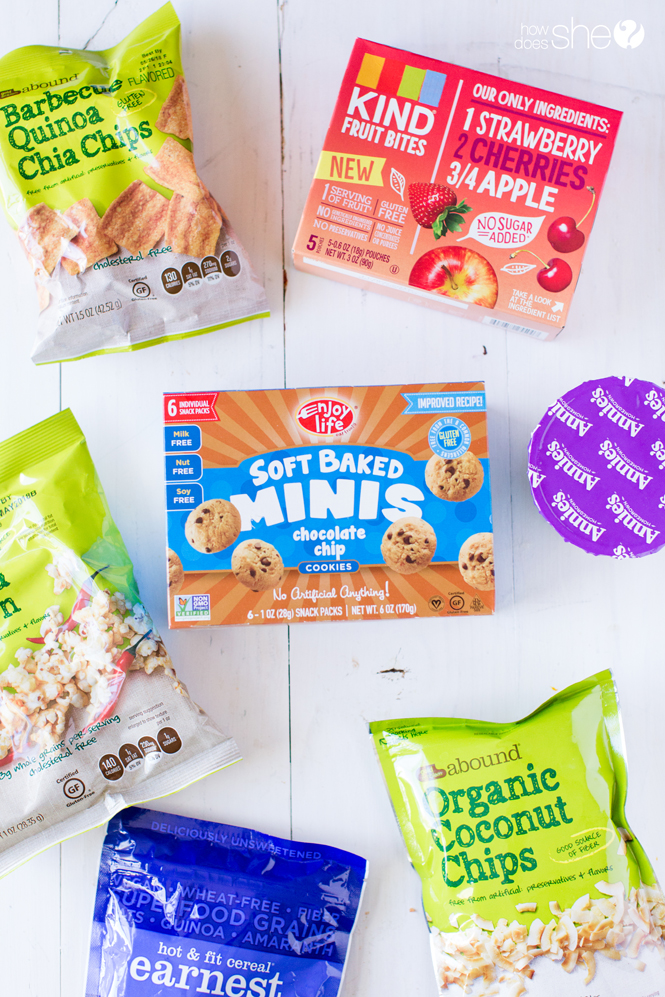 First Off, It's All About the Snacks
No road trip is complete without snacks! In fact, your number one factor of a successful road trip lies in the snacks. My mom used to bring a big Tupperware bowl of homemade trail mix which I remember very fondly. Packing a variety of healthy snacks and treats can keep everyone happy and energized during long hours on the road. Pack a mix of fruits, granola bars, trail mix, and other easy-to-eat snacks like cuties oranges (they're easy to peel and make the car smell good too!) If you're traveling with younger kids, don't forget to bring their favorite snacks and drinks. It's also a good idea to pack paper towels and wet wipes to clean up any spills or messes.
Plan Your Stops Ahead of Time
Planning your stops ahead of time can help make your road trip much smoother. Use Google Maps to plan your route and identify rest stops, gas stations, and other pit stops along the way. This will help you avoid running out of gas or driving for too long without a break. Planning stops also gives you the chance to stretch your legs and explore some local sights, like historic sites or state parks.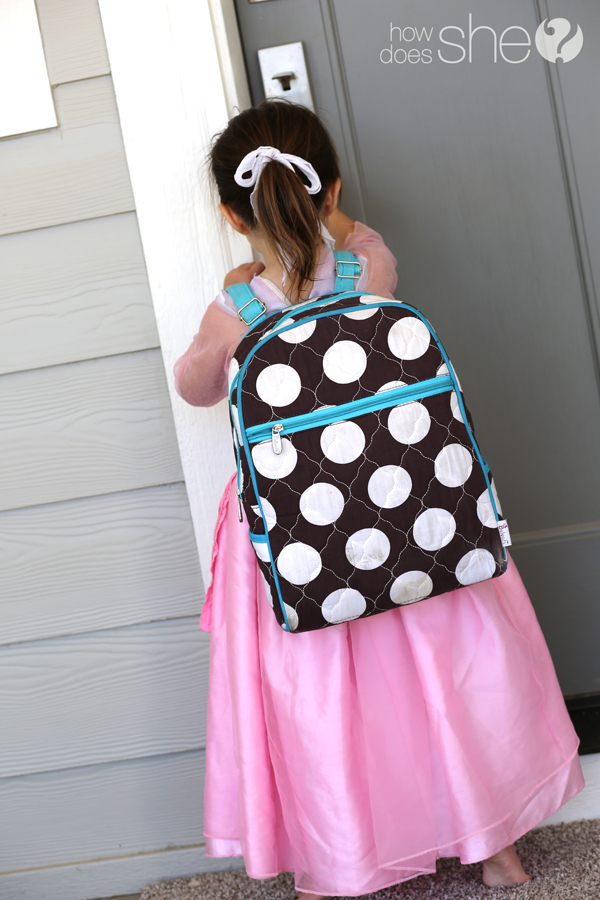 Create an Activity Bag
Creating an activity bag for each child can keep them entertained during long car rides. Fill the bag with small toys, coloring books, puzzles, and other games. If you're traveling with younger children, consider including some new toys to keep them engaged. You can also download movies or shows onto a tablet or laptop, or bring a portable DVD player for longer road trips. My kids like to bring crafting items like bracelet kits or beads and pipe cleaners.
Play Road Trip Games
Road trip games are a great way to pass the time and keep everyone entertained. The license plate game is a classic that can be played by kids of all ages. Have each child write down the license plates they see and try to spot license plates from all 50 states. Road trip bingo is another fun game that can be customized to fit your route. Create bingo cards with road signs, landmarks, or other items you'll see along the way.
Pack a Diaper Bag (Even if Your Kids are Potty-Trained)
Even if your kids are potty-trained, accidents can happen on long car rides. Pack a diaper bag with a change of clothes, extra diapers or pull-ups, and any other essentials your child may need. This can also be a good place to store snacks, toys, and other items your child may want during the trip.
And if you are potty training, make sure to pack a portable potty seat with you as this can be a huge lifesaver. You can't predict or plan when your toddler will need to go. We've often pulled over on the side of the road to pull out the potty real quick! You can also check out my favorite potty training travel tips.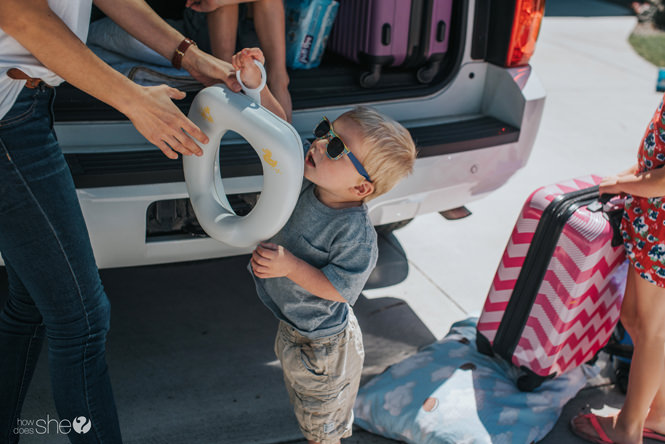 Take Safety Precautions
Safety should always be a top priority when traveling with kids. Make sure everyone in the car is wearing seat belts and that car seats are properly installed. Check tire pressure and perform any necessary maintenance on your vehicle before hitting the open road, because no one wants to be in an unknown place with car troubles. Be sure to take frequent breaks to avoid driver fatigue and road rage.
Stop at Dollar Stores for Road Trip Snacks and Special Treats
This is a genius idea I clued in to when we soon realized that gas station snacks were five times as expensive. If you can, just stop at a local dollar store to stock up on road trip snacks and special treats. You can often find name-brand snacks and drinks at a fraction of the cost of convenience stores or gas stations. Dollar stores also have a variety of small toys and activities that can keep kids entertained during long car rides.
Explore National Parks and Amusement Parks Along the Way
If your road trip takes you through an area with national parks or amusement parks, consider making a stop. And if you happen to have a 4th grader, they get your whole car into National and State parks for FREE! (Check out the Every Kid Outdoors program. We've used this for all my kids so far and it's great!) National parks offer incredible scenery and opportunities to explore the great outdoors. Amusement parks provide a chance for the whole family to have some fun and enjoy rides and attractions. Just make sure to plan ahead and check opening hours and admission prices.
Bring Reusable Water Bottles
Staying hydrated during a road trip is important, especially during hot summer months. Bring reusable water bottles for each family member to cut down on plastic waste and save money on drinks. You can fill up at rest areas or gas stations along the way.
Pack a Change of Clothes for Everyone
Bringing a change of clothes for everyone in the car can help avoid discomfort and frustration during long car rides. Accidents or spills can happen, and having a change of clothes can keep everyone feeling fresh and clean.
Rotate Seating Positions
If you're traveling with multiple kids, consider rotating seating positions throughout the trip. This can help prevent arguments or boredom, giving each child a chance to sit in the front or back seats. Just make sure to follow safety guidelines and seat belt laws.
Enjoy the Open Road
Finally, remember to enjoy the journey and the open road. Road trips provide a great opportunity to spend quality time with your family and create lasting memories. Don't stress too much about the little things and take the time to enjoy the scenery, local attractions, and each other's company.
Remember, summer road trips with kids can be a lot of work, but they're the best memories you'll ever share with your family. With planning and preparation, you'll have an incredible time. Now the only problem you'll have is narrowing down the endless summer road trip possibilities!