We teamed up with some AMAZING blogs to put together the "50+ Favorite Bloggers, 50+ Best Recipes" cookbook. It was sold in digital and printed format for a limited time, and all proceeds went directly to the American Red Cross. With your help, we raised $20,000!!
Along with other bloggers, we contributed craft supplies to an auction
to benefit Operation Smile.
During National Family Week, we asked you to help make a difference in the lives of the elderly. It takes very little to give back a lot! Check out the video that Alison made and read on for ideas of how to help.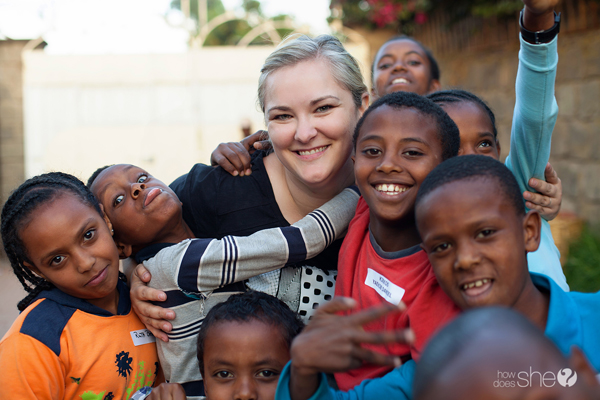 We joined with our readers in raising funds for a humanitarian expedition where our blog manager was able to volunteer, helping vulnerable kids in Ethiopia!