We teamed up with some AMAZING blogs to put together the "50+ Favorite Bloggers, 50+ Best Recipes" cookbook. It was sold in digital and printed format for a limited time, and all proceeds went directly to the American Red Cross. With your help, we raised $20,000!!
Along with other bloggers, we contributed craft supplies to an auction
to benefit Operation Smile.
During National Family Week, we asked you to help make a difference in the lives of the elderly. It takes very little to give back a lot! Check out the video that Alison made and read on for ideas of how to help.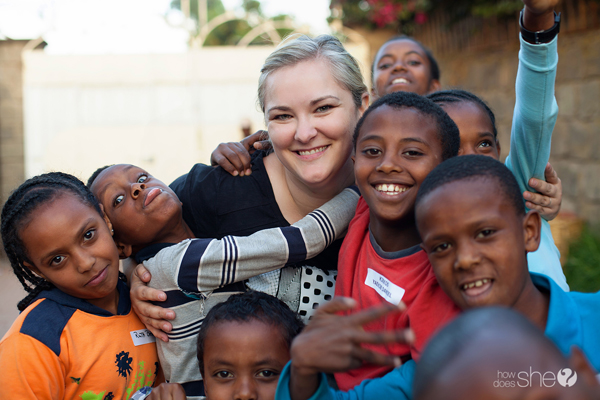 We joined with our readers in raising funds for a humanitarian expedition where our blog manager was able to volunteer, helping vulnerable kids in Ethiopia!
Disclosure: This post may contain affiliate links. This means, we may receive a small commission if you choose to purchase something from a link we post (including links to amazon.com because we are a participant in the Amazon Services LLC Associates Program. Don't worry, it won't cost you anything. This small percentage just helps us keep the power on and the Diet Coke stocked. We appreciate your support!