My husband has an upcoming party where the men are encouraged to cook and bacon is even more encouraged. Which led me on a search of the greatest bacon dishes that ever lived. What I found will astound you. And perhaps make you believe that everything really is better with bacon!
22 Crazy-Good Bacon Combos That Make You Believe Everything's Better with Bacon!
1. Okay, it's mozzarella cheese, stuffed inside a meatball, wrapped in bacon! Bacon fans will go gaga for these Cheesy Bacon Meatball Bombs.
2. Yes please! Candied Bacon–Maple Pecan Crusted Bacon
3. Pancakes and Bacon…no really…the bacon is cooked inside the pancakes!
4. Maple bacon pancake muffins. Imagine dipped in buttermilk syrup…yum.
5. Bacon-wrapped cinnamon rolls. Seems like camping would be a great place to try these bad boys out!
6. Bacon jam. I'm not even kidding.
7. Good morning! Dutch baby pancake nest with bacon and eggs
8. Pancakes and Bacon cookies. You're so welcome.
9. Get out of town. Bacon Cannolis!
10. I'd definitely try this one–bacon dipped in chocolate.
11. Speaking of chocolate…these bacon truffles are a little salty and a little sweet.
12. Bacon Chex mix for your next gathering.
13. I love the bacon lattice crust on this yummy-looking maple bacon breakfast pie.
15. And just because we can…bourbon bacon brittle.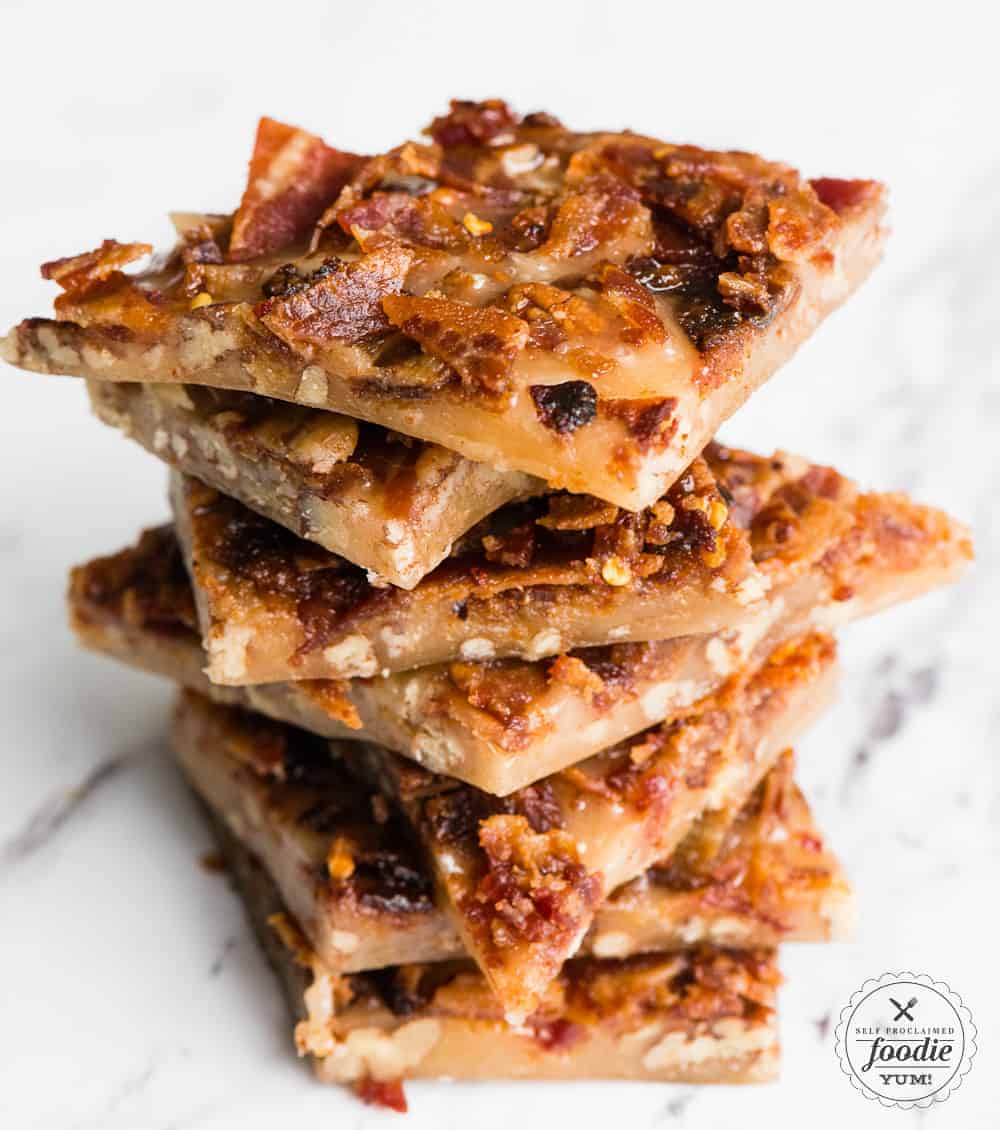 16. This is a crazy combo that just might work…caramel marshmallow bacon bark.
17. It's called Bacon Crack 'cause you just can't stop eating it!
19. Bacon wrapped guacamole stuffed chicken.
20. This is too cool for words. Bacon wrapped volcano potato, filled with all the good stuff!
21. Although this looks disgusting…it just might be the best thing ever. Bacon fried Oreos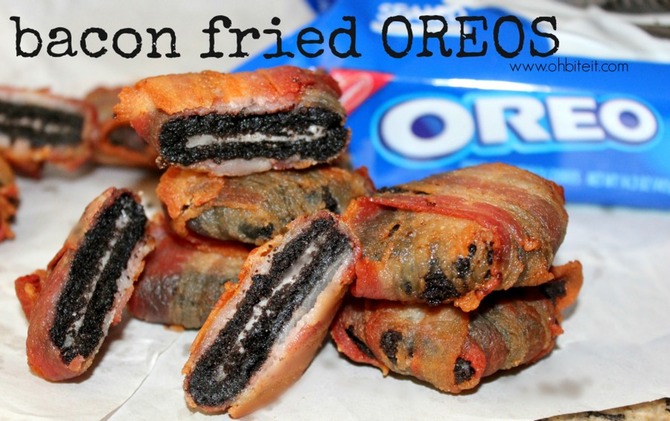 22. What guy (or gal) wouldn't love this bacon wrapped cheeseburger?
So, would you like some bacon with your bacon?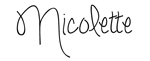 Here are some more popular roundups you might like: