Thanks to CurrentBody for sponsoring this post. This daily 5-minute facial is a game-changer and it's $85 off right now with code HDS160!
If you've ever had a facial, you know how absolutely relaxing it can be. Not to mention the phenomenal benefits it has for your skin. But most of us splurge on a facial, maybe once a year? Imagine getting one every single day. The NuFace Mini from CurrentBody packs all the power of a professional facial into one mind-blowing little device.
It also happens to be one of the world's most popular face-lift alternatives, designed to give you a 5-minute mini face lift that daily tones face muscles and gives you more definition in all the areas you want it, especially under the chin and around the jawline where skin starts to sag, and the forehead where wrinkles like to collect.
So how does it work? We're dishing everything here.
The 5-Minute Facelift Anyone Can Do
Have you started seeing signs of aging in your face? Many people start to notice their skin wrinkling or sagging in their 30s. This is due largely to a loss of elastin, a protein in the skin that diminishes with age. But did you also know that your daily habits can play a HUGE part in managing and even preventing signs of aging?
Drinking plenty of water, moisturizing with SPF and toning your face muscles are paramount in achieving and maintaining healthy skin.
NuFace facial toners use tiny, painless electrical currents to give your face a firming workout and give you noticeably younger skin after making it part of your daily healthy habits.
Daily Facial Toning Matters
Just like your body needs regular exercise to tone muscles, so does your face.
Facial toning matters people! And NuFace is the absolute best device on the market to give you daily facial toning with a device that will go the distance. Amazon knock-offs do not compare. This is the real deal and the men and women who use NuFace can tell the difference. Firmer skin, less noticeable crow's feet, and smoother laugh lines and wrinkles.
I prefer the NuFace Mini Supercharged, which you can get solo, or for a limited time you can get it in this 5-minute mini facelift kit full of goodies for one incredible price!
And even more exciting…HowDoesShe readers can get the kit for $85 off right now with code HDS160. That is unreal!!
I mean, look at everything that comes in this kit! It's a phenomenal value that's too good to pass up!
Treat it as an investment into your skin, into your future. It only takes 5 minutes a day and is so easy–I like to do it at nighttime as I'm winding down in bed to a show.
Invest in yourself.
How and When To Use NuFace
NuFace is easy to use. Just charge it for at least 16 hours before the first use. I recommend taking a photo before you use it so you can see your results at the end of treatment.
Treatment time: 5 minutes
Initial treatment: For the first 60 days, use 5 times week
Maintenance: After 60 days, use 2-3 times per week to maintain results
Treatment areas: Large areas of the face, including jawline, cheekbones, forehead, and around the outside of the eyes.
NuFace treatments are done in a smooth gliding motion that start from the midline of your face and move outward. (Picture and imaginary line drawn down the middle of your face from the forehead to the chin.)
Steps for application:
If getting the NuFace Mini Supercharged Skincare Routine Kit (worth $363…only $160 right now with code HDS160!)
First, apply the Firming + Radiant Super Peptide Booster Serum with brush to your clean face.
Next, apply the NuFACE Firming and Brightening Silk Crème activator once the serum is absorbed.
Last, turn on your NuFace device and massage your face, going from midline out.
Clean your NuFace after each use and you're done. That's it! A 5-minute mini facelift you can do every day to maintain bright, tight, beautiful skin.
So grab this kit right now while it's still available! Get your daily facial and 5-minute facelift for a future of gorgeous looking skin. Men facial toning a habit and reap the rewards for years and years to come.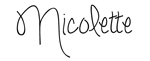 You might also like: