It's a pleasure to partner with global beauty device leader CurrentBody on this sponsored post. You've got to see this! The Dermalux Flex MD is a revolutionary device you can now use at home.
Nothing makes you so sure you are living in the future as the Dermalux Flex MD. Brace yourself for cheers heard around the globe because this cutting-edge LED skin treatment, previously available only in professional salons and clinics, is FDA-approved and now available for home-use.
The most innovative anti-aging device in the entire world can now be used in the comfort of your very own home and that is game-changing.
What is the Dermalux Flex, how does it work, and what results can you expect? We're breaking it down here.
Dermalux Flex MD: The Professional Salon Treatment You Can Do at Home
What is it?
The CurrentBody Skin Dermalux Flex MD is the world's most powerful at-home LED Phototherapy device. You will not find another skincare system on the entire planet that is as effective. That's why it's used by over 10,000 professionals around the globe.
You'll find the Dermalux Flex MD in the most exclusive spas and clinics and not many people know that it is now available for home use. Same device, same results from the comfort of your bed or couch…incredible.
How does it work?
There is an intricate amount of technology involved in the Dermalux Flex MD that you can read about here (you can even jump on a free consultation phone call), but I'll try to break down the basics.
The Dermalux Flex MD has 360 LED bulbs (120 blue, 120 red, and 120 near-infrared) at clinically proven wavelengths that penetrate deep into your skin's surface and promote faster cell renewal and rejuvenation.
It's important to note that unlike other devices, the Dermalux only uses safe wavelengths and contains NO harmful wavelengths or UV rays meaning there is no damage to the skin.
Each treatment is 30 minutes and there are 7 treatment options depending on which outcome you'd like to achieve, and owning the device allows you to try them all for a lifetime. Just five treatments at a salon can cost you the amount of what you'll pay to own the Dermalux Flex outright. And you can share the love with family and friends.
Blue: Absorbed into the skin's first layer and a very effective treatment for acne.
Red: Absorbed one layer deeper and ideal for wrinkle repair and prevention.
NIR (near-infrared): Absorbed into the skin's deepest level and accelerates cell renewal.
Here's a quick how-to for setting up and using the Dermalux Flex MD:
This is a high-tech device that will yield you priceless results for a lifetime.
What results can you expect?
This device is one of the most powerful and effective non-medication treatments for:
Acne on the face, neck, back, or chest
Wrinkles and fine lines
Temporary pain relief for muscles and joints (arthritis included)
Skin conditions such as psoriasis and redness
If you're looking for professional results at home, this is it. It is safe, FDA-approved, and extremely successful. I tested out the Dermalux Flex MD at the Red and NIR wavelengths for 6 weeks for an anti-aging regimen, doing 4-5 30-minute treatments per week.
In the beginning, I was hopeful but skeptical. Now, I am an absolute believer.
Here are before/after photos of my treatment.
I think the biggest thing I noticed was my skin tone. Before, it was patchy and splotchy with obvious large pores and several noticeable sun spots. I couldn't believe the difference after comparing my befores and afters.
And my acne all but disappeared. I normally get a terrible hormonal breakout around my period and since using the Dermalux Flex MD, breakouts are minimal or none!
My skin just looks healthier, firmer, and brighter. I couldn't believe it! I also was hoping this device could help treat a scar I had on my forehead from a biking accident a few years ago. You might not see it, but there was a noticeable white scar above my eyebrow. In my opinion, my 6-week treatment softened it beautifully.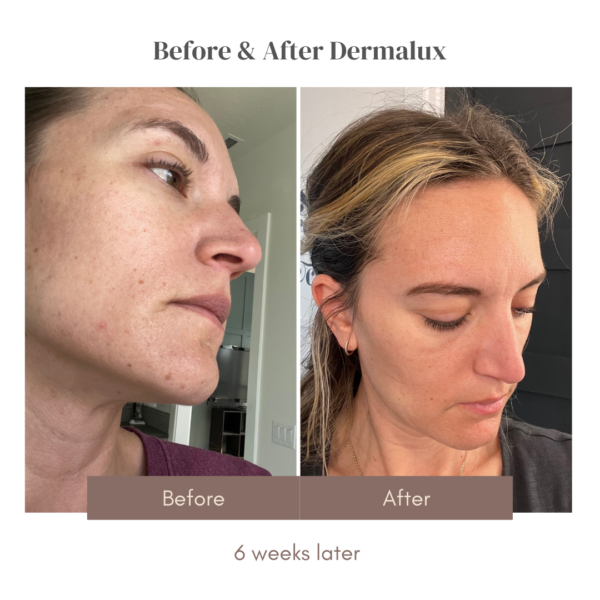 An investment that pays off big time
The results speak for themselves. And that was just after a few treatments. Think of the lifetime of beautiful skin you will get with your own device at home.
Professional clinics and salons use this exact same device and light therapy treatments can cost $500 each. That means the Dermalux Flex MD would be paid off after just 5 treatments. And your family and friends can benefit too!
Get $100 off Dermalux Flex MD with code: HDSFLEX.
This is the lowest and only discount you'll most likely ever see on this product. Wow! It's an investment in yourself and in your skin that can be shared with everyone in your family.
Have questions? Feel free to comment below and I'm happy to share my experience.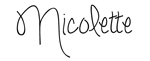 You might also like:
A Better Way To Wash Your Face