Thanks to JCPenney and Shopstyle for sponsoring this post. These patriotic party musts are going to rock your summer!
Let the summer parties begin! There are so many great patriotic holidays during the summer worth going big for and right now, JCPenney's HUGE Memorial Day Sale is going on RIGHT NOW where you can score BIG TIME on must have summer items for the whole family!
From May 23rd – May 30th save an EXTRA 25% off Memorial Day Sale items with code COOL25. And Rewards Members will get a $10 Bonus Reward for every $50 spent now through May 30th. (Limit 3). It's a great time to become a Rewards Member!
These are going to be smash hits at your Memorial Day barbecue, 4th of July festivities, and Labor Day lounging. It's a summer full of fun and here are our very favorite JCPenney items on HOT deal right now!
Patriotic Party Musts for the Whole Family
Kids gotta have their parade shirts! This was one of my very favorite summer traditions as a kid. My mom would get us all patriotic shirts and the morning of the 4th of July, we would get all dressed up in her bathroom (she'd always do my hair in braids and my brothers slicked down) and head to the parade in hopes of lots of candy. Those photos are some of my happiest treasures.
Find patriotic clothes for the whole family here.
Can you say family reunion? How epic would it be for your whole family to get decked out in these pajamas for a huge sleepover? Amazing. These pajamas got RAVE reviews on our Facebook Save group…one reader even posted a picture of her whole family in them. LOVE!! Find patriotic pj's for the whole family here.
What would summer be without snow cones? And to have them on tap…priceless. We got our 6-year-old on a snow cone maker for Christmas one year and he ended up making $200 the next summer at his little snow cone stand! What a fun item for the whole family.
Nostalgia CLCM8AQ Classic Retro Hard & Sugar-Free Candy Cotton Candy Maker
And if you're going to go big for summer, go big. This Nostalgia cotton candy maker is a HUGE crowd-pleaser! Pull it out at a birthday party or summer barbecue and you'll instantly bring the festivities up five notches. What a great deal too!
Amazing Deal on Beach Towels at JCPenney
Have a pool or near a pool? How about a lake or beach? These incredible towels are regularly $22 and start at just $9.09 right now! That is unheard of!! Fabulous quality and a great item to keep stocked in your closet for summer.
Speaking of the pool, this blinging lounge chair is a steal of a deal right now! It's my favorite way to enjoy the pool.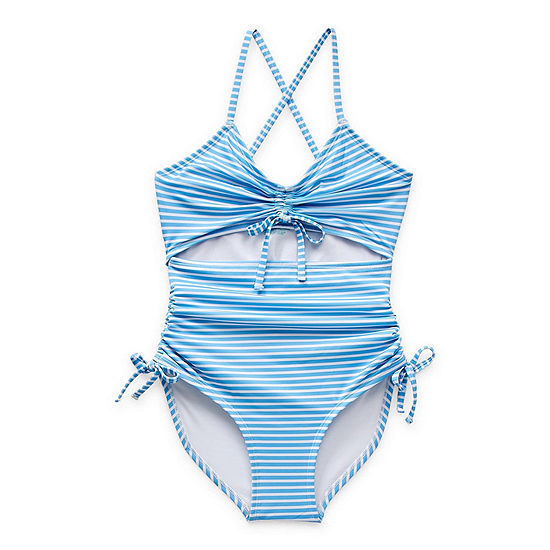 My girls are all about swimsuits right now, especially ones with these fun little cutouts. I love that they give a fashion flash flare while still being modest. JCPenney has so many fun summer and patriotic swimsuits on amazing deal right now for the whole family. Find them here!
This is the dress I want to party in all summer long! It's fun, flirty, and perfect for any picnic or summer shindig. I promise, this is a dress you'll want to have in your closet! Comes in so many great colors and…it's under $30 right now!!
My teen daughter will be trying steal this all the time so I'd better grab her one too.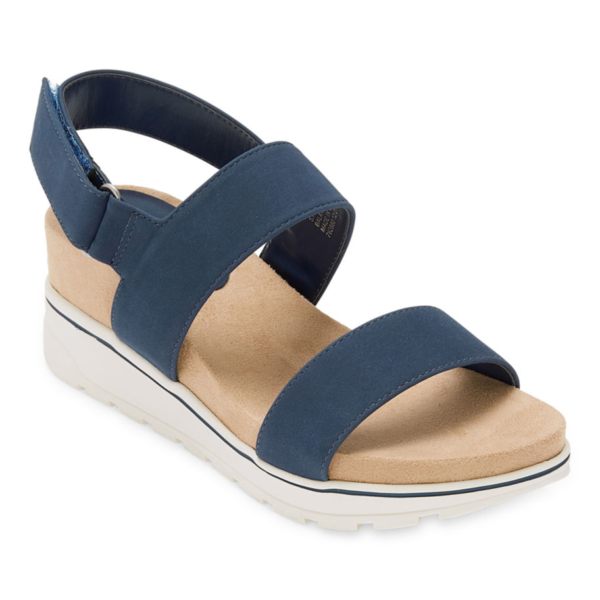 After snagging the dress, I went on the hunt for the perfect sandals to go with it and came across these absolutely perfect wedges for an amazing deal. So cute! Love the straps and they look insanely comfortable. Now just to decide which of the 3 colors I love best.
Can't believe I just scored an entire party outfit for this price!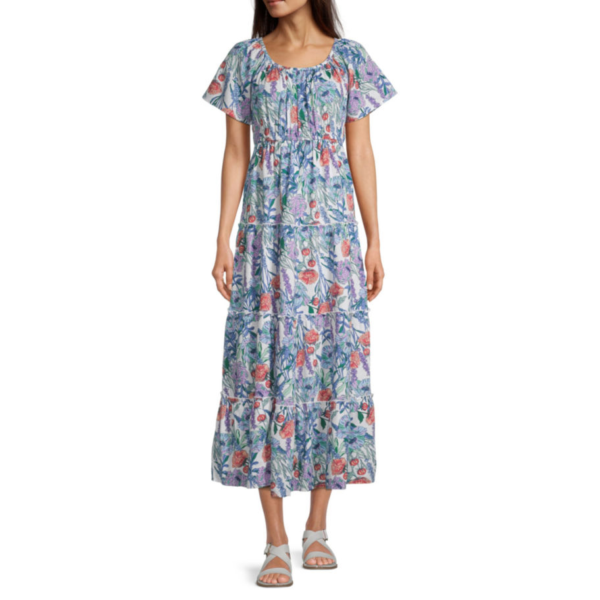 If you're on the hunt for a longer dress, this one is so lovely and summery. (And would also go perfect with the sandals above…just saying!)
I love the Arizona brand from JCPenney; they go toe-to-toe with the more expensive names, but for a fraction of the price. This is a great Bermuda short for those looking for a longer look and a great fit.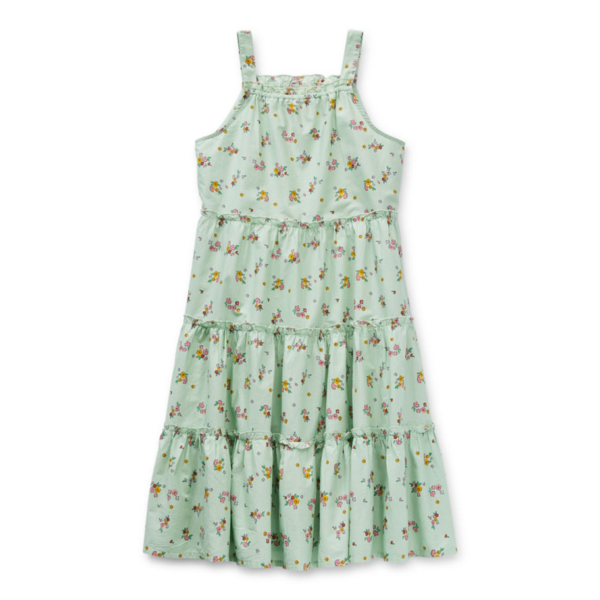 Jumpers and sundresses…that's pretty much all my girls wear in the summer and this one is a great price! You can find more girls summer party clothes for great deals here.
No patriotic party would be complete without some festive serving trays! Just imagine those 4th of July cupcakes or cookies placed perfectly on these babies. An awesome deal for two.
I want these pillows on my front porch all summer long. And I could hardly believe the price for such a big pillow! (Really, I've seen decorative pillows priced at over $50 each recently. That's crazy!) Show your patriotism and class with these on your patio furniture.
Last but certainly not least, is the deal we're screaming from the tops of the rooftops about…these amazing quick dry bath towels are only $5.59 right now!!! And that's for the 30×54″ size! Those are nice big towels for an INCREDIBLE bargain! So many colors–snag some for your home, your cabin, and your vacation rentals.
Alright, now you have every reason in the world to plan that patriotic party! Let's make this summer a great one!