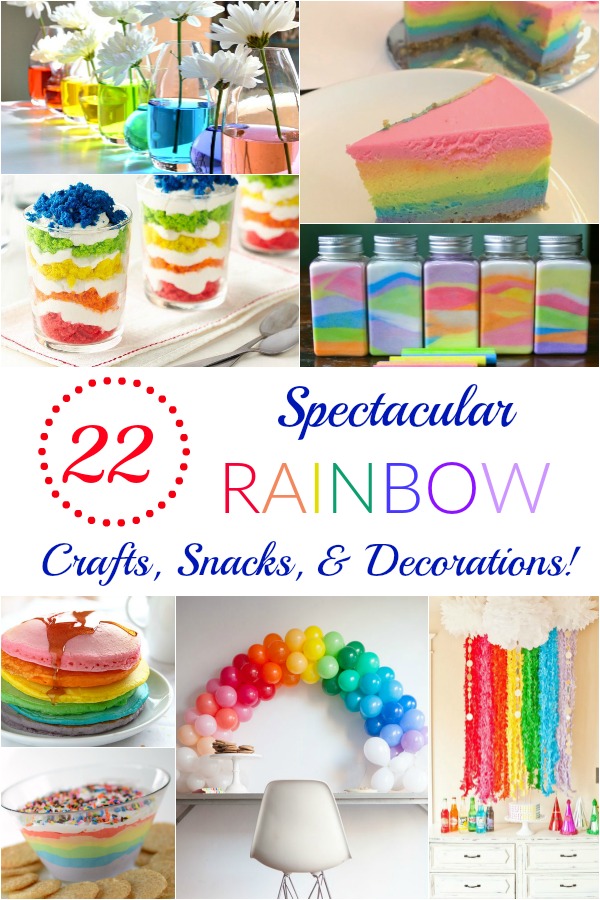 Rainbows are one of the coolest phenomenons of nature and seeing one is a glimpse at something special. These spectacular rainbow crafts, snacks, and decorations will just make you happy!
Spectacular Rainbow Crafts!
1. I want this rainbow glitter vase on my kitchen counter, preferably full of fresh flowers…or chocolate!
2. My kids will love making this cool rainbow dough, and I love that it only has 2 ingredients!
3. I always wanted to do one of these fun rainbow salt jars every summer we visited the theme park. Did you know how fun it is to DIY this rainbow in a jar project?
4. I love string art, especially this rainbow string art version that would be so fun for tweens and teens.
5. Kids will love making their own sunshine and rainbow art project!
6. I've always wanted to try these puffy paints! What a great craft to do with little ones–puffy paint rainbows.
Spectacular Rainbow Snacks!
7. Oh my goodness…cookie rainbow parfaits!
8. Vibrant, fresh fruits totally make this rainbow fruit pizza a show-stopper.
9. Or, put them on a stick for beautiful rainbow fruit skewers.
10. Is this gorgeous rainbow smoothie okay to drink…it looks just like art!
11. And breakfast, lunch, or dinner…I don't need an excuse to eat perfect rainbow pancakes!
12. This skinny rainbow cheesecake dip is just what I need for our next book club treat!
13. Show off nature's finest with these delicious fresh veggie kebabs.
14. My kids will have no qualms about eating this colorful rainbow pizza.
15. And for dessert…this lovely rainbow no-bake cheesecake. I wonder if I could pull that off?
16. Kids won't be able to keep their hands off these Rainbow popsicles
Spectacular Rainbow Decorations!
17. This is just gorgeous. Party perfect.
18. And every party or shower wouldn't be complete without some rainbow garlands.
19. This DIY rainbow balloon arch is amazing. Find out how to do it here!
20. How about some rainbow tissue paper pompom centerpieces? I love that they're standing in bubblegum.
21. Check out the rainbow tablecloth at this party…it's just dollar store tablecloths laid on top of each other. Genius!
22. And finally, this rainbow flower centerpiece is so pretty, I want it in my kitchen all year long!
See, I told you these would make you happy!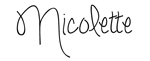 You might also like: