We love throwing a good party, but dang…they can be a lot of work!  Here are some amazing party hacks that will make your next party a breeze!  Check out the 18 best party hacks that really pack a punch!
18 Party Hacks That Pack a Punch!
Gorgeous and yummy.  Sprinkle this easy edible glitter on cupcakes, cakes, even donuts.
2. Easy birthday candle substitute
If you don't have a candle, or want a cool look, use a cookie cutter filled with sprinkles.
3. Make a quick (and cheap!) photo booth backdrop
4. Use duct tape to make water bottle covers
5. Pre-scoop ice cream and freeze in muffin tins to make cake and ice cream time much easier
6. No more tears or dog-piles when you do a piñata.  Simply put treats and toys in a small sack for each child like here.
7. Use printed duct tape for water bottles
8. Use a toothpick to stencil writing on your cake.
9. Cheap and adorable party strands
10. How to fill confetti balloons
11. Easy frosting that LOOKS like fondant
12. Cut ice cream instead of scooping. 
13. Use other vegetables as dip containers
14. The surprise package
16. Complete guide to party serving sizes…AWESOME!
18. DIY chalkboard cheese plate or serving platter
18. Cool glow in the dark balloons
Party on!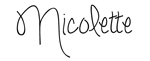 You will also love:
Disclosure: This post may contain affiliate links. This means, we may receive a small commission if you choose to purchase something from a link we post (including links to amazon.com because we are a participant in the Amazon Services LLC Associates Program. Don't worry, it won't cost you anything. This small percentage just helps us keep the power on and the Diet Coke stocked. We appreciate your support!