We all have moments of self-doubt and days where burying our head in the sand or at least under a pillow seems appealing. You aren't solitary in your reluctance to try new things. You aren't alone in being your harshest critic. We all have that inner voice that second guesses every brilliant idea we have and puts down even our best hair days.
But learning to flip the negative into a positive will get you far. According to a study from the Harvard T.H. Chan School of Public Health, having an optimistic attitude may help people live longer. Not to mention affirmative thinking can bring you job success and overall high achievements.
What you think, you become.
Here are 8 statements that can ease anxiety and squash negative self-talk in adults as well as children. Train yourself to say this and not that and you're well on your path to peaceful confidence.
Say This, Not That–8 Statements To Empower You Daily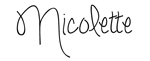 Feature image by Meiying Ng via Unsplash.com.
Disclosure: This post may contain affiliate links. This means, we may receive a small commission if you choose to purchase something from a link we post (including links to amazon.com because we are a participant in the Amazon Services LLC Associates Program. Don't worry, it won't cost you anything. This small percentage just helps us keep the power on and the Diet Coke stocked. We appreciate your support!