*This post is sponsored by Minute Maid and is a part of their amazing #doingood campaign that pats the backs of hard-working parents like you and me. Minute Maid is rewarding one of YOU with a $500 valued prize…see below!
With the holidays swiftly approaching, I get a little bit nostalgic thinking of Thanksgivings and Christmases past. Now that I'm a parent myself, I realize how much my mom and dad actually did to pull off the perfect holiday season for us kids.
I have one memory that continues to surface and it's of my mother hunched over a sewing machine with yards and yards of beautiful red organza. For days and days leading up to Christmas, she would work well into the night and early morning hours trying to finish beautiful holiday dresses for my sister and me and handsome little suits for my brothers. I remember waking up past midnight one night and seeing the kitchen light still on. I peered through the crack in the door to see my mother, methodically sewing away, a sea of red swallowing her up.
Even after twirling around in my shiny new red Christmas dress, I don't think I fully appreciated my mom's sacrifice until now. Now, when I think of all the decorations needed to create a magical atmosphere for my kids, all the positions I'm going to have to put our Elf in (why can't he just quietly sit on that shelf like he's supposed to?), and all of the gifts to give this holiday season, I want to run the 300 miles to my mom's house and give her a big hug. Her act of love, service, and the DIY spirit is an example of how all parents sacrifice during the holidays. I'm sure you know exactly what I mean.
Parents, you are #doingood this holiday season!
This year, we've partnered with Minute Maid in bringing to light all of the wonderful things parents are doing. The hashtag #doingood is a great way to tell parents that all the practices and lessons they drive kids to, all the nights they wake up with sick children, and all of the hugs they give don't go unnoticed.
Especially during the holiday season, Minute Maid wants all parents to know that the sacrifices you make for your families—big or small—are what make Thanksgiving, Hanukkah, Ramadan, Kwanzaa, and Christmas all magical.
All of those holiday treats you bake to take around to friends and neighbors, all of those DIY gifts that you slave over, and all of those toys you spend hours putting together are all examples of how you're #doingood this holiday season. Parents, we LOVE you and know that all of those perfect imperfections are what make families the happiest!
In the same spirit of DIY giving…all of the toffee you've baked, all of the doll houses you've built by hand, all of the trampolines you've assembled…we want to announce Minute Maid's HUGE Pinterest Giveaway! One of you HowDoesShe readers is going to win a prize valued at $500!
Here's how to enter—it's super easy!
$500 Valued Pinterest Board Giveaway
We're looking for your sweet Pinning skills! The Minute Maid #doingood holiday campaign is all about simple family moments that make the holidays special. It is about all of the details—big and small—that you as parents pour into the holidays.
We want you to: 
Create one Pinterest board named Minute Maid #doingoodcontest.
Pin 15-20 holiday ideas and inspiration to celebrate great parenting and family moments for the holiday season. (These can be pins from anything, anywhere! Your favorite holiday treats, traditions, decorating tips, you name it!)
Post a link in the comments section with your Pinterest board IN THIS  POST.
Include the hashtag #doingood!
The Prize:
That's it! Four simple steps and one of you will win a $300 Visa gift card to help with that holiday shopping, 2 Minute Maid #doingood journals (one to keep, one to gift!), and a gorgeous canvas print of your favorite family photo.
We will choose a winner based on the quality of your Pinterest board and the amount of thought you put into it.
Contest begins November 1, 2016 and a winner will be chosen December 8, 2016.
For an example of a Minute Maid #doingoodcontest board, see ours here!
Now good luck and start pinning!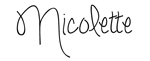 *This post was sponsored by Minute Maid.
**This prize was provided by Minute Maid, however, Minute Maid is not a sponsor, administrator, or connected in any other way with this contest. You are not required to promote Minute Maid or the products from The Coca-Cola Company for a chance to win, but if you do, you need to use the #doingoodcontest hashtag or otherwise disclose that you are posting those photos as part of a contest entry. Thank you!