*This post is sponsored by Minute Maid and their amazing #doingood program which is lifting parents like you and me and reminding us that, hey, we're doing a great job! 
—
Yesterday I was reminded just how real life can get. The baby was screaming in one room, my toddler was yelling "MOM I'M DONE!" from the bathroom, my son and his neighbor friends were having a raucous light saber fight in the living room, and my two girls were fighting over the only stuffed animal in the house. (Yeah right, we have like a bajillion.)
I stood frozen in the kitchen, eyes wide, head swimming with noise. Where do I go first? Instead of going anywhere, I just slumped down to the floor, my back to the kitchen cabinets and put my hands over my ears. Just then, here comes my sweet little boy in his underpants. He'd somehow gotten off the potty and sat himself down in my lap. The smile on his face was wide and bright.
"Mom, I went POOP in the potty!"
In that moment, all the noise faded, I laughed, and I caught a glimpse at just how awesome being a parent can be.
My Real Life
You know just as well as I do how tough parenting can be. But as a blogger, what you usually see of my family life are pictures where my kids are perfectly dressed, no chocolate smears on the faces, no holes in their jeans, and all smiling like an adorable Stepford family that never, ever fights. You don't see the cereal bowls still piled high in my sink well past noon. You don't see me in my ratty mom sweats and my husband's oversized Notre Dame t-shirt. No, you usually see the "put-together me".

Well, ever since joining Minute Maid's #doingood campaign, I've begun to view parenting differently. I've stopped looking for the "perfect" moments and instead focused on the perfect imperfections that make my everyday beautiful

The kisses before school, the superhero squeezes before bed, the "Mom, you look so pretty," the months of piano lessons and nagging to practice paid off with a perfectly imperfect piano recital and a huge grin at the end.
This is my real life.
It's your real life too, and instead of getting discouraged when you scroll through your Instagram feed and see so-and-so's "perfect" life, embrace your family's perfect imperfections and say, "Dang, I'm so glad they're mine."
Want proof of my perfectly imperfect life? Here is just a small glimpse of the real stuff.
Parents, you're doing better than you think.
Minute Maid knows that when it comes to making juice, or raising a family, when you put good in, you get good out. Parents, you are doing a fantastic job! All of the wonderful things you do for your family—big and small—you are making a positive difference in your children's lives.
All of the late night worrying, all of those lunches you pack, all of the homework you've dropped off because they forgot, and the times you've given up your portion of dessert so that they could have extra. Those are things that make a difference. You're #doingood, so much better than you think!
Minute Maid's #doingood campaign is all about recognizing the positive things moms and dads everywhere are doing for their children. It's like a high five from one parent to another. A Sweet little reminder that, hey, you're doing good!
Free Printable!
Please help us spread the love and support to parents you know by printing out this free printable card. Slip it under your neighbor's door, place it on a co-worker's desk who you know could use a little pick-me-up. Send one to your own parents with a sweet handwritten note inside to thank them for all they've done.
Hey, it's FREE, so why not? Help spread positivity and encouragement instead of the all-to-abundant criticism and judgment that can come when we look at other parents. Let's spread goodness to every parent we can, because great parents mean great kids and that's what makes the world go round.
You can print a quarter fold card here, or a half page card here.
Go ahead, I know there's someone you know who could use a little encouragement.
Even an Olympian's Parents Struggle
Recently MinuteMaid hosted a sensational discussion in Atlanta about parenting with their partner, Olympian Missy Franklin and her parents. And I got to attend. It was awesome! Missy just radiates goodness and strength, and so do her parents!
Did you know that after 25 years of marriage, Missy "surprised" her mom and dad. They were pretty much thrown for a loop at the thought of having a baby and raising a child at such a late age. When Missy decided she loved swimming, they fully supported her but never pushed—it was always her idea to get up at 4am to hit the pool and her mom always got up then too to cook her a full bacon and eggs breakfast.
As parents we sacrifice so much for our kids. Missy's mom gave up her thriving medical practice to become Missy's agent. She wasn't sure she was doing the right thing, but to quote Missy's mom, "Never underestimate the power of someone telling you are doing a great job."

It reminded me that sometimes as parents, we trudge through self-doubt and are way too critical of ourselves. We are all trying to balance hectic schedules and raise a loving family and we're doing the very best we can!
Missy's parent are #doingood and WE are #doingood too.

Keep a Kids Quote Journal
One way I remind myself that parenting is pretty good stuff is by keeping a kids quote journal. It's my all-time favorite possession and if my house were on fire, along with all of my photo albums, I'd grab my kids quote journal.
You can have one too, it's super easy and is a great reminder of all the fun/funny things that happen in day-to-day parenting. I started this journal when my oldest started talking…around two-years-old. I keep it in an easy to access place, like the countertop beside my fridge. When any of my kids does something cute, says something funny, or just generally does something to make my heart melt, I write it down.
This is my sole form of journaling right now, and I think of it as documenting my kids' childhood. Everything I love about being a mom, everything I want to remember is right in that book. It's a reminder that I'm #doingood.
I can see myself rocking in a rocking chair when I'm 80 years old, reading through its worn pages. If you're not keeping a kids quote journal now, start! It's never too late. And grandparents, what a great idea for you!
Because real life can slip away from you in the blink of an eye. One day they're in diapers, the next they're slipping out the door to begin their own adventures.
This is real life. This is now.
Parents, you're #doingood and we want to hear your stories! Comment below on a sweet/funny/serious story about what makes parenting pretty sweet for you.
Post a "real life" picture to social media with the hashtag #doingood and give us a peek at your perfect imperfections.
And lastly, pay a little more attention to parents around you, especially those that might be going through a difficult time. Print out this free printable card and let them know they are doing a great job. You can also celebrate a parent in your life by reminding them they are #doingood on social media with @MinuteMaid on Twitter, Facebook and @minutemaid_us on Instagram.
Join in the Minute Maid movement. Sometimes all it takes is a smile, a nod of encouragement, or an "I've been there before."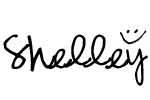 *HowDoesShe is honored to be apart of this campaign. This post is sponsored by Minute Maid.