*Did you know that 43% of Americans have less trust in the world than usual? This post is sponsored by Pearle Vision who is committed to building trust one patient at a time.
We live in a precarious time, that is for certain. Today more than ever, the human race is looking to one another with distrust and skepticism when we should be looking to one another for love and hope. Trust can't be bought. It can't be bullied or fabricated—trust is built brick by brick, by small moments of genuine interaction between every day people like you and me.
Small Moments of Trust
As I look throughout my day, I'm humbled by the small moments of trust that are scattered about, leading me to believe that there are so many wonderful people in the world—good people who want to light the world and make it brighter.
Two weeks ago, I took my four-year-old daughter in to a speech screening. Certain that she and I would be "shuffled through the system," I was moved nearly to tears at the genuinely kind men and women running the screening. These people were complete strangers to me, yet I watched as one by one, they knelt beside each child and introduced themselves. They made eye contact with each little boy or girl, asking if they had a favorite food or toy. Their smiles were real, and I could tell they truly cared what each child's answer was. As the early childhood intervention worker assigned to my daughter gently approached her, she sat criss-cross applesauce on the floor beside her, even though it couldn't have been comfortable.
She picked up a doll and started playing my daughter's favorite game—baby and mommy. In that small, miniscule moment, that dear woman won my heart and my trust. In just five delicate minutes, she established that she was kind, loving, and genuinely cared for my daughter.
Trust Matters
Every day, small moments of trust build the framework of our lives. Really, think back on your day and the small moments that someone established trust. The woman behind you at the grocery checkout counter who saw that your hands were full and helped to unload your bulging grocery cart. Your child's pediatrician who took the extra time to explain a tricky diagnosis to you, or who called to check up on your son or daughter. The school crossing guard who knelt down to tie a child's shoe or the complete stranger that saw you drop a 10-dollar bill and tapped on your shoulder to return it.
Trust matters.
Pearle Vision is committed to building trust between patients and their eye care experts through a series of small moments. In an effort to maintain trust in a time when trust is premium, Pearle Vision conducted a national survey revealing that "43% of Americans have less trust in the world than usual." Because trust matters, Pearle Vision is still building trust with patients by taking the time to listen and understand what's really important to them.
Make Your Own Small Moments
The world doesn't have to be a dark and scary place. People like you and me can shine a light of hope with small moments of trust practiced every day. Smile at a stranger. Allow the driver to your right to get into your lane. Do your job genuinely. Care for the feelings of others, and most importantly, recognize those small but significant moments of trust happening in your daily life.
For 55 years, Pearle Vision has strived to provide expert eye care through small moments of trust. Go in and see for yourself! The Opticians and eye care experts take time to care for the people behind the eyes. They listen to what's really important to you and use all of those small details to deliver the best personalized eye care. Pearle Vision is not a faceless, big-box chain—it is locally owned and operated by OD's and Opticians in your own home town.
Find your nearest Pearle Vision at PearleVision.com and finally get the genuine, personal eye care you've been looking for.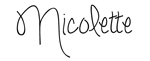 *Pearle Vision sponsored this post. 
Photography by Lindsay Brummer