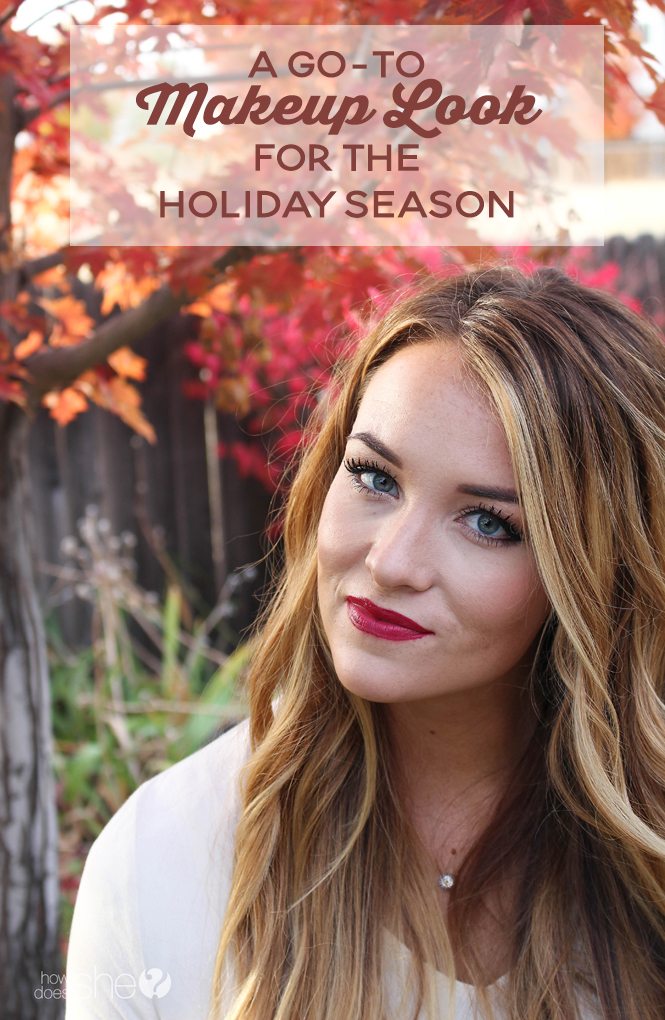 Fall is in full swing!
The weather has turned cooler around here, which means fall is in full swing.  With the holidays around the corner, I thought it would be fun to share my go-to makeup look for the holiday season!  I decided to take my minimal every day look and use that as a base to transition into my holiday look. This is a great option for any occasion and it is natural enough to work for any face!
I already had some makeup on, but in the video below I start with THIS palette.  I prefer to use a light color under my brow and blended to the inside corner of my eye.
Then I use a medium color on my lid and end with a darker brown in my crease.  I love THIS eyeliner because it creates the perfect slight wing to add some drama.
I finish my eyes off with THIS mascara.  It came highly recommended, and I'm glad I tried it.  I'm hooked now!  I used THIS for my brows.  It is one of my top brow products and can be natural or bold, depending on how much you use.
For my face, I always feel a little contour goes a long way!
Here, I use THIS palette to slightly darken under my cheekbones, the sides of my nose, along the top of my forehead, and under my chin.   Then I use a lighter color from the palette to brighten under my eyes, along the top of my nose, and top of my chin.  I set it with THIS powder, and add a little blush.
The thing that really completes this and makes it a great makeup look for the Holiday season is the bold lip color!  I used THIS and I think it is the perfect shade for the season.  And I also love that it doesn't need a lip liner, it works great on its own!
I hope you enjoy my go-to makeup look for the Holiday season, and try it out!  I'd love to see it if you do.  Tag me @savanahpoulsen on Instagram so I can see! Have a wonderful Holiday season!
XO,
If you are looking for even more beautiful make up looks for the holidays (or any time) check out a few of these great posts: