*We are thrilled to partner with NIKE to bring you the hottest gift ideas this holiday season.
The Gift of Nike
Nike has been on my family's Christmas wish list since my childhood. I remember my brother writing letters to Santa, asking for the newest pair of Nike Air Jordan shoes. Every time the Chicago Bulls played, he'd park straight in front of the TV, eyes going back and forth, watching Michael Jordan's every move. Later, on our cement driveway, he'd practice dribbling, shooting, and cutting to the basket, trying to be just like Mike.
Those shoes were the only thing he wanted for Christmas and a lot of times, they were pretty much the only thing he got.
Today, as a grown man, my brother collects Jordan shoes. They are super sentimental to him and some are the same styles he played basketball in as a kid. His closet is pretty impressive.
This love for Nike started when we were just kids, and now I have five kids of my own who are asking for Nike at the top of their Christmas wish lists too. I married a man who grew up doing the exact same thing when he was a kid and I think we all have fond Nike-related memories.
Our family is a testament to the fact that Nike bridges generations; reminding us of our first athletic experience, our first basketball game or track meet, and continues to help us gear up for new ones. Whether for your son or daughter, spouse, or even grandparent, here are the hottest Nike gifts this season that will make that special person on your gift list very happy.
The Hottest Nike Gifts This Year
Nike Shoes
For over 50 years, Nike has been a leader in athletic shoes. Their mission is to bring inspiration and innovation to every athlete in the world and I love Nike's definition of an athlete: If you have a body, you are an athlete.
Young or old, professional athlete or fitness lover—Nike shoes make the best gifts.
If you've got a basketballer on your list, the LeBron 15 Basketball Shoe is the hot shoe this season. The LeBron 15 comes in kid sizes too!

These shoes are really awesome. They have a new kind of Flyknit that makes them super comfortable to play in—great for fast breaks and quick cuts to the basket. The LeBron 15 Basketball Shoe is explosive for dunking (or in my husband's case—wanna-be dunking).

For the gym and for running, I love the Nike Air Zoom Pegasus.
They are lightweight and comfortable. Great for a kickboxing class or for running on the treadmill.
Another amazing shoe this season is the Nike Air VaporMax with Flyknit design for lightweight movement and cushioning support.
For kids, you can find all kinds of great styles. I fell in love with these Nike Dualtone Racers for my girls.
 And a cool mom tip—women can wear Nike youth sizes too! Just size down 1.5 sizes. So if you wear a women's size 8, you'd wear a Nike youth size 6.5Y. I've saved lots of money on Nike shoes this way! 
For my son, who runs a lot at school, the Nike Zoom Pegasus 34 Running Shoe is a great shoe for kids who love to run and play.
Christmas time is a great time to stock up on Nike for the whole family! And you can get free shipping on all of your Nike.com orders when you become a NikePlus Member.
It's totally free to join and will never cost you anything. Sign up for NikePlus to start get free shipping now!
Nike Apparel
I love Nike apparel and it also makes for great gifting. I wear it to the gym and around the house and my kids wear it to school and sports practices. We pretty much live in Nike t-shirts and athleisurewear.
This year we gifted my husband's dad the coolest Nike Thermal Men's Training Jacket.
He felt pretty cool and I love how gifts like this bring fathers and sons together.
Nike is more than a brand—it's an attitude, a certain swagger you feel when you slip into that pair of shoes or put on that hoodie.
For my brother, that one little wish list with that one pair of Nike Air Jordans so long ago helped shape the rest of his life. He stuck with basketball and got better and better. Basketball helped him stay out of trouble and his love for the game is now rubbing off on his four kids. I see them outside shooting hoops together and it makes me smile. It's a cool cycle to witness.
Young or old, Nike always makes a great gift. Here are some more hot items that can help you check off your holiday lists!
And check out the Nike Sale section for some great deals!
Have fun shopping and feel free to share your Nike stories below!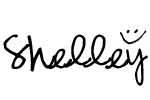 *Thanks to Nike for sponsoring this post. All opinions and stories are my own.