Learn to make cute kids party hats!
Confession time. . . I'm a sucker for ANYTHING with a yarn pom pom stuck to it. I'm not sure what the appeal is but gahhh, I love it! Homemade kid's party hat with a pom pom? Pretty much the best (and cutest!) thing ever! And here's the best part – you can whip up a whole set of these in no time flat. Yep, custom made party hats that are uuhh-dorable and super quick and easy, too. Hashtag: winning!
The supply list is really minimal for these too!
To make a party hat you'll need:
Fabric scraps that coordinate with your party theme/scheme (I used fat quarters and still had a ton of fabric left over)
Coordinating yarn
Yep, that's it!
Print that template out onto cardstock and let's get this party started.
Cut out the hat template.
Lay the hat template onto your fabric.
Draw a line with a pen around the hat template that's spaced about 1″ away from the actual template
Grab your scissors and cut the fabric out.
Lay your fabric face down and center your hat template on top of the fabric.
Place a line of hot glue on one side of your hat template.
Start folding the fabric onto the hot glue. Be careful not to burn yourself!
Repeat placing hot glue around the edge of your hat and folding the fabric in to glue it down until you have all the fabric folded in and glued down.
Let the hot glue set for a minute. Then you'll want to fold your hat into a cone shape.
Grab the hot glue gun again and glue down the seam. I held it closed for about 3 minutes just to give the glue time to seal the seam.
Next, you will want to cut your elastic to about 13″
Place a dime size dab of hot glue inside the hat, making sure the seam is to the back side.
Carefully add one end of your elastic to the hot glue and hold. Repeat on opposite side of your hat and attach the other end of the elastic.
Now, let's make a pom pom, shall we?
Grab your yarn and a couple fingers. Start wrapping the yarn around those 2 fingers.
Keep going until your yarn is about the thickness of the picture below.
Wiggle your fingers out of the yarn keeping your center of the yarn.
Cut a 5″ piece of yarn and slide it inside the center of your yarn ball and tie a tie double knot.
Insert scissors into the center of your yarn and begin cutting. It feels like the whole thing is going to fall apart, but I pinky promise it won't.
After you cut all the way through the yarn ball, you will have the cutest little pom pom that needs a little hair cut. Trim around until it's pretty and round.
Grab the party hat again and place a dime size amount of hot glue at the tippy top.
Take your pom pom and stick it on the top.
Ahhh, I'm in love! You've never seen a kid's party hat look so cute!
You will be able to whip out a set of these party hats in no time for your child's birthday party.
These kid's party hats can't be bought in a store so you're sure to have one-of-a-kind party accessories for your guests!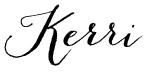 Making your child's birthday special doesn't have to be difficult or break the bank. Here are a few more fun ideas you might like to implement for the next birthday you are celebrating:
How do you make a birthday wreath?