How Does She…make a birthday wreath?

This wreath is so festive and fun to decorate with for every birthday!

Birthday Balloon Wreath!
First you need balloons. Lots and lots of balloons.
(2 bags of 72 count…the 1 1/2 to 2 inch sized balloon. If you want it more full and to fill the outside edges, use more)
You also need:
1. 2 greening pin packs-found at Craft stores in the artificial plant section.
2. and a straw wreath -leave the plastic on so it doesn't shed.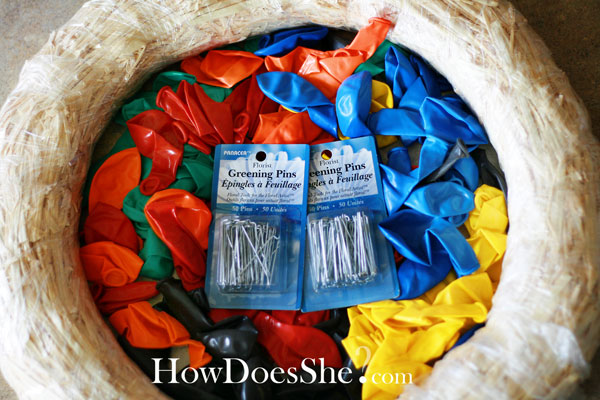 You just take a greening pin, stick the balloon in the middle…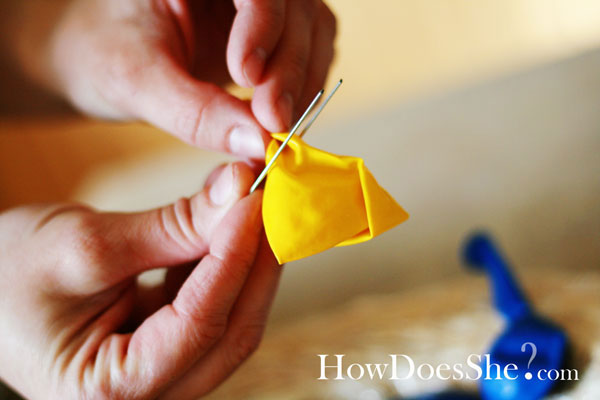 and stick it to the straw wreath.
Push it in nice and tight.
Do this over and over and over until the whole wreath is filled in colorful balloons!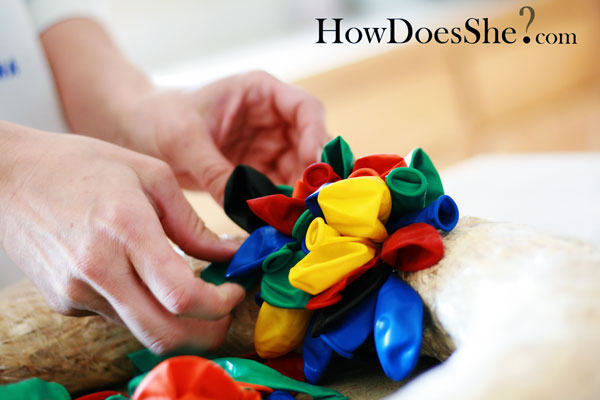 What a way to welcome the birthday person with COLOR! My kids love it when the birthday wreath comes out…it is now associated with birthday FUN!!!
Happy Birthday!