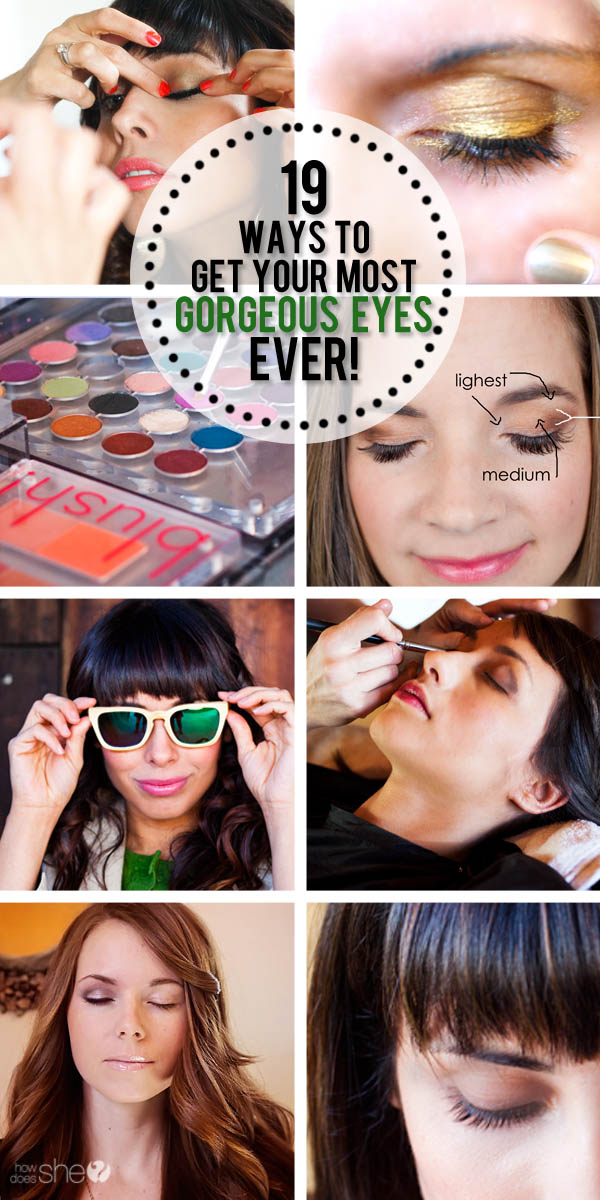 Growing up without Pinterest, fashion blogs, and YouTube tutorial videos, I never learned how to correctly apply my own makeup.  It was trial and error…well, mostly error.  One glimpse at my high school senior yearbook picture, and you'd exclaim, "Whoa girl!  Have you ever heard of blending?"  And now, as a grown woman, there are still so many things I'm dying to learn about getting gorgeous eyes.
Your eyes are the focal point of your face, the window to your soul.  Those big, beautiful orbs are the first thing that people notice when they look at you.  Whether bright blue, mocha brown, magnetic green, mesmerizing hazel, or in-between–if you've got great eyes, chances are, people won't notice that blemish on your chin or the mustard stain on your shirt.
So you want stunning peepers?  
Here are 19+ ways to get your most gorgeous eyes ever!
Get the perfect smokey eye look
Know where to correctly apply eyeshadow
Three ways to beautify your lashes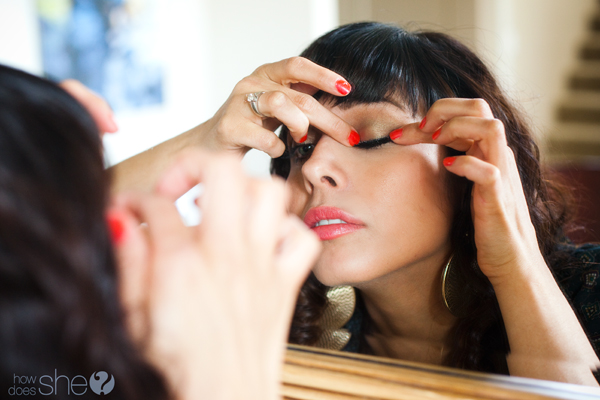 Double, even triple the length of your lashes
And more great finds from our AWESOME Pinterest makeup board:
32 Makeup Tips That Nobody Told You About
Soft neutral eye tutorial by makeup artist Cara
Tricks to make your eyes look bigger
And check out even more from our Pinterest Makeup board!
I can't wait to try out my newfound knowledge.  Here's to more trial and error, and hopefully more successes than errors.  Wishing you your most gorgeous eyes ever!