It's been a while since I've had a good makeover–a thrift store makeover that is!  I used to regularly hit up thrift stores and garages sales, looking for fun projects to do, but I just ran out of inspiration.  Now, thanks to these 21 incredibly chic thrift store makeovers, I have a renewed excitement for a good DIY project.  Let these thrift store makeovers inspire you too!
21 Incredibly Chic Thrift Store Makeovers to Inspire You
1.Ugly to chic serving tray makeover
2. Boho chic jewelry trays DIY
3. Thrifted rolling cart makeover
4. Old galvanized bucket farmhouse makeover
5. I just LOVE this ombre thrift store chair makeover!
6. Spice up an old tea set by spray painting it a bold color!
7. Get that industrial decor look with a vintage fan makeover.
8. Add modern additions to old bowls.
9. This bookshelf went from old to modern real fast!
10. Dining chairs can be super expensive.  DIY your own with a thrift store makeover you don't even have to sew!
11. Turn ugly old binders into beautiful ones with this lovely makeover.    Make me want to get organized stat!
12. Oh, this coral desk has popped up in my dreams ever since I saw it and it's incredible makeover here…
13. I absolutely love this makeover of a drawer into an end table, and I'm swooning over the handle…she used a leather belt.  Perfect!
14. This pretty side table used to be pretty plain.  Check out the fancy painting technique done to get all those cool lines–it's easy too!
15. Just wow.  This woman redecorated her entire house only using thrift store items.  I love the chic, eclectic vibe.
16. From broken China dishes to pretty garden stones…what a fun DIY!
17. Take thrift store baskets and give them a paint makeover!
18. Turn old frames into fancy chalkboards.
19. I love this chic planter box from a thrift store throw-away.  I think my mom used to have something like that!
20. Grab some old pitchers at your local thrift store and turn them into chic mantlepieces! 
21. Wooden bowls must have been cool in the 70s?  These gold-painted wood bowls turned out really cute.
I'm excited to get out and go thrifting again thanks to these thrift store makeovers!  Of course, my hubby thinks I bring home way too much junk.  He just hasn't caught the vision yet.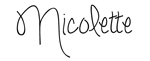 You might also like: