This past month, on HowDoesShe, we have been celebrating many ways to live a richer, more balanced, full life! If we only get to live once, why not make it the VERY best life we can? We have really enjoyed sharing some tips, tricks, and ideas that have worked for us and we hope will help make your life richer, too! In case you missed out, here is a review of what we've been sharing. Here are 6 tips for a richer, more full life!
1. Eat Well
"Pull up a chair. Take a taste. Come join us. Life is so endlessly delicious."
― Ruth Reichl
Life IS delicious and we can squeeze out all of the best flavor when we take the time to enjoy the best food. Here are a couple of our favorite recipes to whet your appetite!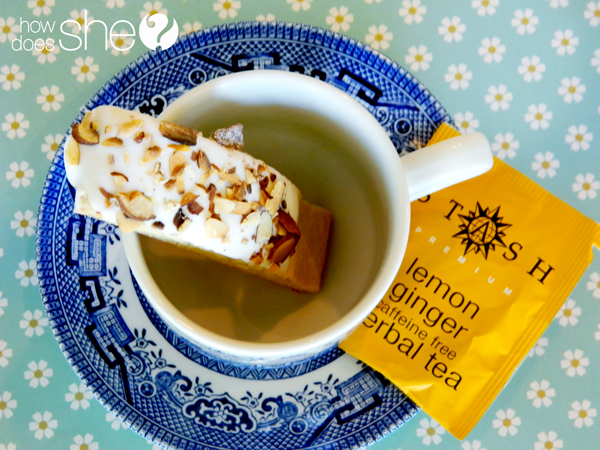 California Carne Adobada Street Tacos with Pineapple, Avocado & Bean Salsa
2.  Play Often
"We don't stop playing because we grow old; we grow old because we stop playing." -George Bernard Shaw
Playing and laughter is so important (vital, even) to having a rich life. Instilling the love of play in our children, and participating in play with them, keeps them happy and us YOUNG! Here are some ideas for integrating play into our lives:
Bringing Outdoor Spring Activities INDOORS
3. Experience Life
Plunge boldly into the thick of life, and seize it where you will, it is always interesting." – Johann Wolfgang Von Goethe
Whether you are an avid traveler, or you are a home body, there is so much to love and to experience about life. We share some travel tips, and tips for making your house a HOME through decorating!
Unpacking? No. Decorating? Yes.
4. Create Beauty
"Think left and think right and think low and think high. Oh, the thinks you can think up if only you try" – Dr. Seuss
Being creative is something that is within each of us, in some form. A rich life is one filled with creating. We can tap into our creativity in many ways! Here are just a couple of creative ideas to get the wheels turning:
Handmade Mother's Day Gift Ideas
5. Live Clean
"Cleanliness generates healthiness, which generates other aspects of life and most important security, but if security and healthiness are there without cleanliness then they are sure to collapse." Ankur Agrawal
My mother would be so proud that I now, as an adult, consider cleanliness a vital part of a rich life. Living clean will improve our health and our peace of mind, which in turn improves every other part of our lives. Here are a couple of tricks to living cleaner in easy ways:
Teaching Children to Help With Spring Cleaning
Spring Clean Your Fridge (and your food)
6. Love Much
"Love is a language spoken by everyone but understood only by the heart."
Loving others, loving ourselves, and loving the world around us is where the most profound joy comes from in life. What is life, without love? Taking some time to enjoy others and enjoy nature is very fulfilling and we are sharing a few ideas to inspire:
Tips For Creating Mommy groups
We hope that you have been inspired, this past month, to enrich your life in every way you can. You are amazing, and this life is yours to live! Make it the best!