I remember in college when some girls mentioned shopping at Nordstrom. It was the cool place. I was WAY too broke to be able to afford ANY new clothes, and in my head "Nordy's" ( as we sooo lovingly deemed it) was WAY above my pay grade of a part time job $7.50/hour and no parental assistance; however, I always LOVED the clothes. They were HIGH quality, long lasting, on trend, AND they had the most amazing return policy  (free shipping and free returns!)
Now, I've gotten a little (err….lot) older and my needs have changed. I still like to avoid the "frumpy mom with 5 kids look" (Don't tell me you don't know what I'm talking about) and look stylish. I want quality things that will last me awhile. I want EASY returns when things don't fit me or my kids. I want to save a few bucks where I can  – cause 5 kids ain't cheap!
THIS is the BEST time of year to shop Nordstrom. It's their Anniversary Sale and the prices are AWESOME. Seriously. Like, best of the best of sales. It's a great time to stock up on the things you've been eyeing and invest in some clothing for yourself and your family. And again, FREE shipping, FREE (no fuss) returns. Nordstrom is KNOWN for that!
Right, now the EARLY ACCESS sale is going on. This is only for Nordstrom credit and DEBIT card holders. It's a good time to get the deals before they sell out. You can get a credit or debit card here and get these deals ahead of the crowd. I love the debit card because it takes directly from my bank account. If you don't have a card or don't want to get one, the "regular" sale starts July 21.
So without further adieu, We've gathered up some of our FAVORITE items. These are tried and true clothes that we really love. Pieces that are feasible for a "active" lifestyle like ours, and maybe a few special occasion hot date nights in no particular order.
This tee is a great basic. Plus, at 40% off and under $20, it's a great deal! Easy to throw on with jeans, long pendant necklace and your Converses. It's basic, with a little twist. It does run a little large, so size down if you're unsure.  While you're at it, search all the Lush brand items. They're my fave because most are very forgiving in the belly area.
Okay, I'm cheating. These aren't on sale, but they're under $20 and since we're talking basic tees, I had to tell you about this one. I own several in different colors. They are easy to dress up or down. They aren't too short in length or too low cut.  AND they come in lots of fun colors. I did feel like the white was a tad sheer, so I prefer to wear a cami with it, but that's your call!
There are lots of reasons I love this drapey cardi. First of all you can wear it with leggings….and leggings give meaning to life. Second, you can wear it with jeans. Third, you could wear it with a skirt. So basically, you can wear it with everything and it look awesome. These are SO comfy and look awesome on ANY body type. Promise. I lived in mine when I was pregnant. Worth every penny.  I also adore this shorter  more cocoon style version (it's a bit thicker too I think). This cocoon style is a little longer HERE. They also have these in plus size HERE and HERE (not on sale).
Listen, I'm not a big name brand girl. BUT, when it comes to leggings there are only about two brands I like. This is one. My sister in law introduced these to me and they're AWESOME. Not see through. Don't pill. Up to a size 16. My grandma even owns some. True story!  They're normally a well spent $52, but during this sale, they're only $33.90! The cropped version are even cheaper.
This jacket is fantastic for Fall and almost 40% off! You know those women you see that just have that "polished" look? Guarantee they own a jacket like this. I had a friend wear it over a maxi dress for family pictures and it looked SO good. It does seem to run a bit small, so size up if you're not sure.
Maybe you've heard me rave about the Hobo Wallet before? I love it so much, I got one for my mom for Christmas. You know you love it if it's worthy of your mama! It's super high quality. Has TONS of room, and has a wonderful, easy to fasten magnetic closure. My favorite part is that the whole inside of the wallet is a zippered pocket. It's HUGE!  I love this embossed version, but they also have a glitter print that is pretty and a snake skin print on sale if you like the wild side a little more. Oh, and there are different styles available, but the "Lauren" is my favorite.
Don't you let the word "skinny" scare you away. These are the best of the best, and I kept them ALL under $100. Now, I know some of you might cringe at a $100 price tag, but here's the deal, these are jeans that last. No joke, my first pair of Seven for All Mankind jeans my sweet older brother purchased for me as a surprise when he returned home from a tour in Iraq (I know, sweetest guy ever.). THEY ARE STILL IN PERFECT CONDITION. 10+ years later. This is not a joke. When you think about it that way, that's less than $10 a year. Investment.
These Sevens go up to a size 14 and are HALF OFF or 50% if you speak numbers. They are called "slim illusion" jeans because they are slimming (duh). The dark color is super easy to dress up with heels or down with sandals and they have the PERFECT amount of stretch to fit a variety of types. Also, the rise on these won't leave your crack on it's own. (Can I say crack? I just did.)
I also really love these Paige Ankle jeans. If you haven't owned a pair of Page brand, you're missing out. I especially love this ankle length that just grazes your ankle. High water is in people! No seriously, these are SO darling in the summer with flip flops or the Fall with ankle boots. Hurry though, sizes are selling out FAST.
These JOE jeans are a similar style, but for someone a bit curvier. They go up to size 14.
Lastly, for my plus size sistahs – I got you covered. Note, I am not plus sized so I can't speak from personal experience; however, my friend loves these jeans AND I own some of the same brand and adore them. I love the light distressing on these jeans. Plus, they're 33% off and only $53. Remember, if they don't work, you can return via mail FREE.
Okay one more. If you have a little bigger budget, THESE jeans are worth it. Rips and all.
Your butt will thank you.
 (sorry that was a lot of choices…but I LOVE a good pair of jeans!)
Anyone else an addict? These are a modern day charm bracelet and SUPER hot right now. I gave these as grad presents! These specific ones are 35% off. I love the extra jewel charms. If you want something a little cheaper, these ones are on sale too! I love the unique wrap style.
Didn't your mom tell you a good bra was worth it's weight in gold??? It's so true. I saw this bra on a review blog awhile ago and thought, "Wow, that's an expensive bra!". Then, I had my 5th baby and had issues with certain 2 sisters. Dang it. Bras are worth the cash. I'm telling you. Your sisters will never be the same. This one is SO comfy. Perfectly lined. Perfectly cupped. Perfectly pretty. They run TTS in my opinion, but remember FREE SHIPPING and FREE RETURNS so no worries!
I own this in ivory and I bought it in olive green thanks to this sale. I have had several friends/family members go buy it after seeing it on me. It's under $30. Super long enough to wear with leggings. Flowy. Comfy. Forgiving. You NEED this for Fall or summer, or all seasons. It goes up to a size XL. It does run a smudge big because of the style, so if you're on the fence size down. (They do offer other colors HERE, but those aren't marked down.)
These earrings just scream party. And they're Kate Spade. Who doesn't love KATE? (On a side note, I love people named Kate. Kate Spade. Kate Middleton. My sister.) They're only $20 on sale and you could wear them anywhere. I love the different colors! I also think these would be an AWESOME gift for your girlfriends so maybe stock up for birthdays? At this price, you totally can and will probably end up SAVING money on presents in the long run.
This is one of my favorite shirts fit wise. It just looks good on. I cant explain it! It is just flowy enough to camouflage my baby leftovers but not baggy around the shoulder. I also love the sleeves. For some reason, I feel like they make my arms look thinner than they are. The high/low design isn't so high you can't tuck into jeans (I not so secretly and NOT a fan of most high/lows because of this flaw). Plus it comes it a MILLION different colors/prints and is under $30. Totally something you need! I love how she has it styled WITH the leather jacket here:
I don't own this yet….but they are coming. Great price for a high quality boot. I've seen them on girlfriends and oh my word. SO, so darling. I'm told they're comfy to boot! (Get it. To boot?) If you buy one new shoe, this should be it. Aren't the side slits a nice touch? I also really love these, and these (peep toes!), and these (How HOT would these be for date night…rahhhhr)...but I'm a budget people. I could really own a million boots and be okay with it.
Oh, and because I'm a nice person. I got you something for your hubby too.
My husband wears this North Face 365 days a year. Not really, but he loves it. And not to get too personal, but looks SUPER sexy in it. I'm not kidding. Want to see?
Just kidding. He'd kill me.
 This is a great price and comes in many colors.  This is cheaper than I saw anywhere at Christmas.
Okay, that seems like a good place to stop. There are SO many awesome buys and prices I wish I could share with you. I don't want to overwhelm all your light shoppers though! This is a great place to start. Order one of everything and send back what doesn't work for you FREE (Remember FREE shipping BOTH ways…have I mentioned that enough yet???)
Be sure to also check out our favorite back to school kid picks and deals HERE.
Are you looking for something specific? Do you love something and want to share with me? COMMENT BELOW! I'd love to pick your brains too!
Happy SHOPPING~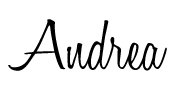 ***Post contains affiliate links***