Finally, winter has released her firm grasp and spring is right around the corner. For most of us with school-age kids, that means spring break. So whether you are traveling or staying home this spring break, here is your ultimate guide to fun, fun, and more fun!
Spring Break if You're Traveling
It all began on a trip to Disneyland when we stopped at a gas station and my brother ate what he swears was "the BEST donut ever!" Since then, on every single family trip we go on, we play the "Quest for the Best" game and it makes our road trip 100 times more fun! Find out how to play it here.
2. Make a photo map.
Kids are always asking, "When will we get there?" so help them enjoy the journey instead of waiting for the destination by making a photo travel map as you go. Snag an Instant Camera and snap photos along the way of interesting landmarks and places you stop. As you travel, kids can create a photo map to document your journey.
Use this post as your guide and tweak it to fit your spring break trip.
3. Make a family travel journal.
I love the idea of taking this visual map and turning it into a family travel journal. Grab an inexpensive blank journal, a few glue sticks, some scissors, and a pen. While on your travels, collect travel brochures, napkins from restaurants, and other memorabilia that you can glue into your travel journal.
Add comments and captions to the pictures and have a family treasure you can keep forever!
Speaking of treasures, every time we go on a family trip, my four kids stuff their pockets with all kinds of keepsakes—rocks, "jewels," trinkets, and nicknacks they pick up along the way. On our recent trip to the Oregon Coast, I decided to give each of them a Ziplock freezer bag for their treasures, but even better, give them their own treasure bag. This gave them a special activity to do and keep track of. It definitely made the trip much more memorable for them.
5. Try geocaching.
Geocaching is a fun, free activity that can be done anywhere. It's like a real-life treasure hunt where you use your GPS-enabled smartphone to find specific coordinates where a geocache container is hidden.
It gets everyone moving and is a fun way to explore new areas! Find out how to get started here.
6. Make the "no food chain" rule.
Whenever we travel, we try to lay down the "no food chain" rule, meaning we will only eat at places we've never been to or heard of before. No Subway, no Wendy's, no widely-known franchises (except while driving—sometimes you have to grab what's quick and convenient.)
This means finding local hot-spots that you wouldn't think to try otherwise. Your trip will be even more authentic and unforgettable if you try new eateries. No one ever says, "Remember that time we went to San Francisco and ate at Chili's?" Try Yelp, Open Table, and Zagat.
Spring Break at Home
Sometimes heading out of town just isn't an option. Make your spring break staycation a blast with some of these home-friendly ideas!
1. Make a fairy garden.
Nothing says spring like a fairy garden and this is a fun activity your whole family can do together. Find out what supplies you need and how to assemble them here. Just because you aren't going to see Tinkerbell doesn't mean she can't come to see you!
2. Teach a cake decorating class.
Fans of Cake Wars or other baking shows will have a blast this spring break hosting their own baking day. Invite a few neighbor friends, gather the baking supplies, and have mom, dad, grandma, grandpa, or your cool aunt host a baking class for kids!
Props for making a six-decker like this gorgeous rainbow cake.
3. Have a science day.
Since there's not much time during regular school days to get scientific, take advantage of those long spring break days and create some magic.
Find some cool science kits here, or make your own explosions with these 20 easy and fun experiments for budding scientists.
4. Have a Groupon day.
Whenever we get into a rut at home, I hop on Groupon or Living Social and see what's new in our town. Not only will you get deep discounts on new restaurants, frozen yogurt joints, and family entertainment, but you'll get to try new things without traveling too far!
5. Plan a party start to finish.
Every year when we get sick and tired of winter, we plan and throw an indoor beach party.
The kids help plan it from start to finish and this year it included coconut bowling (a coconut and water bottles), a hula hoop contest, fishing for prizes, and ukulele strumming. This spring break, throw a party of your own. Here are some ideas to get you started!
6. DIY lazer maze
As seen on Pinterest, create an epic indoor lazer maze with a little bit of crepe paper and some tape. Your kids will go bonkers over it!
7. Make children's books.
Another great spring break activity that could span all week long is to make your own children's books. Start with the story. Kids can write the story by themselves or with your help. Next, they draw illustrations for their story, leaving a space at the bottom to write their story in. (This can take a few days even.) Lastly, you can scan each page into your computer or make copies and turn them into their very own books!
8. Have fun painting t-shirts.
Pull some old t-shirts from your drawers or snag some from Amazon or your local superstore and have some painting fun. You can section off strips with tape to create color-blocks or even use foam cutouts as stamps.
So whether you've got big travel plans this spring break or are hanging out at su casa, there's no excuse not to make it a memorable one. Happy spring break!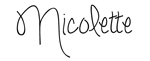 For even more travel inspiration, check out some of these great tips:
Travel Tips: How to Ready Your Home for Your Separation
The BEST Family-Friendly Vacation Spots – Picked by Real Moms!
10 Travel Tips From a New Traveler