I've been to Disneyland twice and the Oregon Coast five times. There's a reason for that. When I was 14, my family made the long drive from Idaho to Disneyland where we had an epic time. The rides, the characters, the non-stop sensory overload was super fun. When I was 16, we made the equally long drive to the Oregon Coast and we all fell in love. It's nothing like Disneyland, but somehow so much better. A few years later, when my parents gave all five of us kids a choice of vacations, we all begged to go to the Oregon Coast again.

The Top 12 Reasons the Oregon Coast is Even Better than Disneyland
Since having a family of my own, we have been to the Oregon Coast three additional times! My small children, now age 7, 5, 3, and 1, have loved it just as much as I did. It is hands down my favorite family vacation–great for kids of literally all ages.
1. Breathtaking drive.
Yes, there is a lot of driving involved, but it is all so breathtaking that the driving is half the fun. We've done the Oregon Coast various ways and all are equally fun.
You can start at the top by Astoria (home of the Goonies house) and work your way south as far as Redwood National Park (which is astounding!). Our first Oregon Coast trip was done this way and that's probably why it was so magical. Along the entire drive are jutting rocks, breathtaking coastline, lighthouses you can stop and hike to, beaches you can comb, tide pools you can explore, waterfalls to see, and some amazing natural phenomenon that makes you feel like you are in a different world.
2. There's something amazing at every stop.
The Oregon Coast is not a destination trip like Disneyland, but rather a series of stops where you get to explore amazing discoveries for yourself. Eclectic shops, unique eateries, natural wonders, sea life at your fingertips, and more.
We usually allow an entire week for the Oregon Coast, and after a week, still don't feel like we got to see it all. That's probably why we keep going back! I couldn't possibly describe all of the activities and stops along the way in this one post, but this fun map is just one example of all there is to do.
My #1 recommendation: DO try to stop as often as you can. There are signs all along the Oregon coast telling you what's up ahead—whale watching viewpoints, waterfalls, state parks and beaches—don't pass them by!
3. Beaches like you've never seen before.
Before you start dreaming of laying out on a hot sandy beach, you have to know that Oregon beaches are chilly. As in you'll definitely want a jacket, even in mid-July. Even though you can't really swim, the beaches are incredible in their own regard. Stop at as many as you can along the way.  Some of our favorite Oregon beaches are:
Cannon beach: Voted one of National Geographic's 100 most beautiful places in the world, Cannon beach has Oregon's iconic Haystack Rock which looks like a mountain jutting out of the water next to you.
Seal Rock state park: We spent a whole afternoon on this beach building sand castles and having a treasure hunt for gold coins. My kids loved that there was what looked like a giant pirate carving in the rocks above the beach.
Bandon beach: At low tide, we explored hidden caves and tide pools and saw the famous Face Rock.  I bought some fake gold coins and scattered them around the cave. They truly thought they'd just found a buried treasure! Afterward, we perused the shops in old town Bandon and had giant ice cream cones and fresh cheese curds at Face Rock Eatery.
4. Be in the place where Goonies was filmed.
You should definitely watch The Goonies before your trip to the Oregon Coast, as it was filmed on various coastlines. Going to Disneyland or Universal Studios to see how they make the movies is one thing, but being in the place an actual movie was filmed is super cool. You'll feel like Mikey and Chunk as they're being chased by a pirate ship.
5. The food.
If you're a seafood lover, the Oregon Coast is prime real estate for the freshest, most delicious seafood. In fact, on our last family trip there last summer, we had a Quest for the Best clam chowder and you can see who won! And if you're not a seafood lover, you'll still find unique sandwiches you can barely hold with both hands, homemade donut shops, and the best sourdough bakery I've ever been to.
All along the Oregon Coast, you'll find unique restaurants that you don't see anywhere else. In fact, we made it a rule to never eat at a place we recognized like McDonalds or Wendy's. There are just too many good off-the-beaten-path eateries that foodies will drool over. In Florence, we dished on crab encrusted halibut and sautéed scallops that I will remember forever.
6. Kick up your feet at a beach house.
Another fun way to do the Oregon Coast is to rent a beach house. Last summer we did this with my entire family–my parents, siblings, and everyone's children—18 people in all, ages 3 months to 60 years old. We rented a beach house in Newport, Oregon where we felt we could be near the middle of the coast and could take day trips north and south to see all of the sights. Everyone loved this! The beach house was ideal for a big family. It was a great hub for mealtimes and nap times for little ones. Plus it was nice not to pack up and haul suitcases every day.
7. It's the perfect temp.
As opposed to Disneyland where the heat is sweltering and the sweat starts dripping down into your socks, the Oregon Coast always seems to stay a comfortable 70 degrees. It's never too hot or too cold.
8. The tide pools
This should be higher on the list because it is our absolute favorite Oregon Coast activity…and it's FREE! I would rather spend an afternoon leisurely perusing rocky pools and crevices for starfish, sea anemones, and crabs than waiting in lines for hours. My kids adored climbing rocks and pointing at sea treasures. You can find a list of the best Oregon tide pools here.
9. Lighthouses
Lighthouses dot the Oregon coast like roadway markers and each one is so unique, you want to explore them all. Many of Oregon's lighthouses are open to the public and you can take your family inside and even climb to the top, getting a truly amazing view. We loved seeing the gigantic lenses and learning exactly how lighthouses work.
10. See sea life in real life.
You don't have to wade through crowds of people like you do at Sea World to see great sea life on the Oregon Coast. Seals, sea lions, porpoises, and even whales are right there in front of you, without the hefty ticket price. At Cape Arago in Coos Bay, Oregon, hundreds of seals gather on Simpson's Reef and you can see and hear them down below yelping and bellowing.
11. Most attractions are FREE!
Your major cost for an Oregon Coast trip is going to be your expenses getting there, gas for driving, sleeping accommodations, and food. Other than that, most of the activities are free or very cost-effective. The activities my kids loved the most were the tide pools, hiking to waterfalls, climbing the huge rocks, building sand castles on the beaches, and watching the surfers at Devils Punchbowl.
You can also buy some inexpensive crab cages and go crabbing, which was one of our most memorable activities.
The one attraction we paid a little extra for, and I'm glad we did, was a giant dune buggy ride with Sand Dunes Frontier near Florence, Oregon. The kids loved climbing the enormous "sand mountains" in the buggy and even getting out to roll in the sand.
12. Unique shopping.
If you love perusing shops for one-of-a-kind items, the Oregon Coast is your place. There are fun shops in every single city along the coast, and some you literally have to do a quick pull over as you're cruising down Highway 101. There are beach combing shops where you'll find nautical items the owner literally picked up on the beach like weathered driftwood, sea glass, and intricate sand dollars. You'll find bears carved from a wood log, Myrtlewood souvenirs, stained glass, and so much more.
Bonus #13: The berries!
Oooh…I have to tell you about the Oregon berries! On our first trip to the Coast, we made a quick  stop along highway 101 so that my baby brother could pee. But when we took a closer look at the bushes along the road, we discovered the fattest, juiciest black berries I've ever seen in my life! It's like the land of milk and honey over there, with wild berries growing like weeds. Every trip we take the to Oregon coast has to include a few stops along the road to pick berries for snacking.
And if you don't want to pick them yourself, make sure to stop at a local farmer's market along the way and snag up a few cartons for snacking!
With any trip it helps to be prepared for where you are going. Here are
5 things I am so glad I packed:
It is always windy on the beach – perfect conditions for kite flying! This one has 5 stars on Amazon and is a best seller.
OR
This one is my favorite because it is so EASY – even my 3 year old can fly it!
#2 Jackets (preferably wind jackets).
This one keeps the wind and rain off, folds for easy portability, has great reviews and is under $10!
Speaking of folding up small for easy transport…have you tried these? Made of parachute material so super light weight, folds up so small and shaking sand off is breeze. Need a bigger one?..It has snaps on the side so you can connect multiple one together.
#4 THIS frisbee.
I think I like playing with this more than my kids. This boomerang looks fun too, but I haven't tried it yet.
My kids will play all day with these and I LOVE the included mesh bag to put them in after use so they can dry.
Yes Disneyland is a blast, and we're planning a trip there with our kids in the fall. But if you want a more laid back, close to nature, relaxing trip, try the Oregon Coast. Every single person was entertained the entire time without all the hoopla of major theme parks. You get to see and feel nature in one of the most beautiful settings I've ever been in.
That's funny. In trying to persuade you to pack up your family and head to the Oregon Coast, I've already started planning our next one!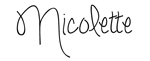 We are so happy to share tips that will take some of the work out of planning your next vacation. Here are a few more of our favorite tricks for the avid (or even new) traveler:
10 Travel Tips From a New Traveler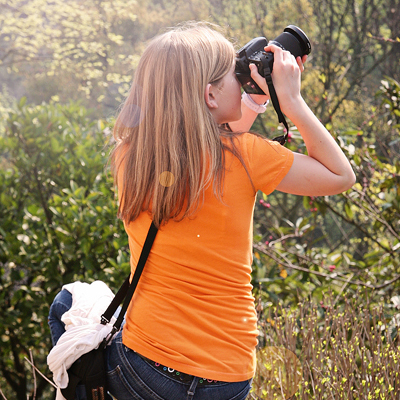 Around the World – Top 10 Tips for Traveling with Kids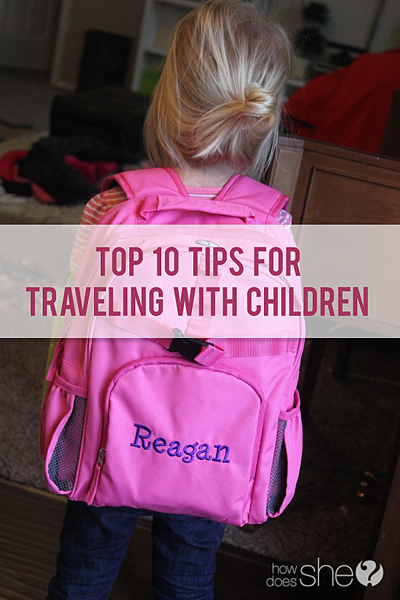 The Top 10 FUN Vacations for When You Don't Want To Spend Much Money