I recently got back from a big family trip to the Oregon Coast that included my parents, all of my siblings, their spouses, and seven grandchildren.  We caravanned in four car-loads with 24+ hours of total driving ahead of us.  Armed with travel snacks, DVDs, coloring books, and barf bags…we were ready to go.
But not before a certain challenge was issued.  We called it, the Quest for the Best.
***
It all began eight years ago on a road trip to California when my little brother found the Holy Grail of all donuts at an obscure convenient store, somewhere in the middle of the armpit of Nevada.   Oh, this donut!  He raved as he sauntered back to the minivan.  This chocolatey moistness!  It's the perfect ratio of icing to cakey goodness!  This donut is the BEST I've EVER HAD!!!
***
And since then, on every trip we take, at every stop we make, the quest for the best donut continues.  (None have dethroned this ethereal donut yet, just in case you're wondering.)
And so, to make this family vacation the most epic yet, I introduced an extended version in the form of a vacation game:
The Quest for the Best!
This made our vacation ten times more fun!  It would work with big or small groups alike.  First, you choose about 10 things you want to be on the lookout for during your vacation.  We chose these categories in search for the best:
Donut (of course)
Sea Shell
Rock
Sand Castle (Who could make the best one)
Clam Chowder
Photograph (we all submitted our best throughout the trip)
Memorable Moment
Restaurant
Souvenir
Cookie
Boogie Boarding
The kids helped me create this poster and we took it with us on our trip.  When anyone would come across a cool rock or sea shell, they'd document it—who found it, where they found it, and a short description of it's finer qualities.
This game pulled our entire family closer together.  We were all on a hunt for the best.  It was a friendly competition that also brought some focus to the little things of a vacation that would usually be forgotten.
Like sand castles.
Three of the finalists for the best photo:
Our continual quest for the best bowl of clam chowder.  We were split between a cafe in Newport and Captain's Choice in Coos Bay.
(Below) Waiting in line for the BEST cookies and pastries on the West Coast…Pacific Sourdough in Waldport.  I love how it's usually the hole-in-the-wall places that are off the beaten path but are totally worth the gamble!  Our Quest for the Best made us search out places we normally wouldn't.
Our #1 rule became that we wouldn't eat at any widely known chains.
On the last day of our trip, we gathered around with our Quest for the Best poster and voted on the best out of each category.  The person who won got a small prize and we had so much fun recapping our vacation, laughing at all of the memorable moments (my dad and husband accidentally playing footsie under the table, my brother-in-law caught picking his nose in a candid photo), and thinking about how blessed we were to enjoy that time together.
For your next family vacation, I hope you'll try a Quest for the Best.  Let me know how it turns out!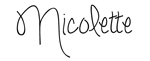 For more tips to make the most of your next vacation, check out some of these great ideas:
05