The past month we've been in full science project mode around here.  In honor of my science-lover-7th grader finishing up her science project last night, I bring you 20 Easy and FUN science experiments you can do at home.
1. This Walking Water Science Experiment is a great indoors activity that will impress everyone around!
2. You know how oil and water don't mix right?  Well, this Glowing Oil & Water Experiment is a great hands on way to teach that to the kiddos.
3. Make an Overnight Crystal Garden with simple ingredients and instructions.
4. This one will definitely need adult supervision because of the hot water involved, but Making Rain In a Jar is a pretty fascinating idea!
5. Why when you walk on Raw Eggs they don't crack?  Ah this is cool!
6. Perfect experiment to show how Energy Transfers.
 7. How to Make a Penny Turn Green and why we have chemical reactions.  Looks fun and easy!
8. Can salt cause ice to melt?  You'll enjoy finding out as you make Ice Cream in a bag!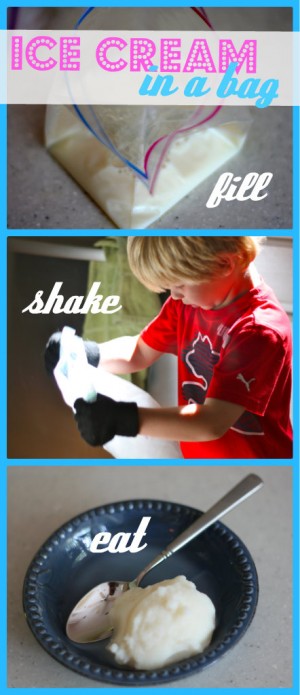 9. Or for another very cool ice and salt experiment, try picking up the ice cube with a piece of string.  Will it work?
 10. Demonstrate the concept of air pressure by building your own hovercraft.
11. Or learn more about air pressure with this boiled egg experiment.
 12. Learn all about density with the Skittles Density Rainbow Experiment.  Kinda want skittles now!
13. Will your object Sink or Float? This idea with a free printable will help you find out!
14. Make some Elephant's Toothpaste and safely learn about catalysts.
15.  A little baking soda, vinegar and some gummy worms and you've got some Dancing Gummy Worms.
16. Have you seen this one?  Inflate a balloon with vinegar & baking soda.  So cool to watch the balloon magically inflate!
17. Want to make your own rocket launch?  Why not try this Cork Rocket Experiment? Very fun!
18. Is your bag leak proof?  Check out this Leak-Proof Bag Experiment!  Might want to do this one outside!
19. Make an Electromagnet.  Who knows, maybe you've got the next Thomas Edison on your hands?
20. The Exploding Sandwich Bag Experiment is a fun one for a large group, mixing vinegar and baking soda together.
Oh ya, and the science project my 7th grader did?  Delayed gratification. You can have two chocolate kisses now or a chocolate bar in 20 minutes if you're willing to wait for it. Which would you choose?