I'll never forget the day my little town got it's first tanning bed. Teenaged girls and housewives bumped worlds as they awaited their turn inside the glowing vessel in the old video rental store. Our first tanning salon. We all clucked and buzzed as we flipped through VHS videos inside that dingy store and we held our new tanning punch passes tightly. Ten tans for $4 each would get you a free tan at the end. What a bargain!
As I entered the once broom closet, got down to my skivvies, and climbed inside the tanning bed, I marveled at modern day technology. How easy it had become to get a nice healthy glow year round.
Now almost two decades later, I'm dealing with the fake bake effect. Skin that I freely offered up to the sun gods is starting to pucker and change. Years and years of chasing the perfect tan does not come without consequences.
The Truth about UV Ray Damage
In terms of physiology, any tan is a sign of skin damage. That nice bronze glow is actually your skin's self-defense mechanism to the harmful ultraviolet radiation emitted by the sun and tanning lamps. When you lay under a tanning bed or in a beach chair, your body recognizes UV rays as the bad guy and sends in melanin—the body's Chuck Norris—to save the day. Melanin is a natural pigment produced by the body that darkens the skin. And we all know how Chuck Norris fights turn out…
Similarly, all of that UV radiation penetrates the skin, melanin tries to protect it, and the result of all of that tug-of-war results in:
skin damage
premature aging
fine and coarse wrinkles
loss of elastin resulting in sagging skin
freckles
skin cancer
eye damage
immune suppression (leaving you more vulnerable to disease)
All those years of negligence and misinformation have costed me major bucks at the dermatologist. Because I rarely wore sunscreen as a child and teenager, I've had to be diligent about having spots checked out and even removed. If in you previous life you were a sun-worshipper too, make sure you schedule a yearly date with your dermatologist. Also, know what to look for on a skin self-exam.
4 Ways To Tan Safer
So how do you still get that lovely glow and protect your skin at the same time? Here are three major ways you can get ready for summer without hitting up a tanning bed.
1. You can still get tan wearing sunscreen.
Contrary to skeptics out there, you can actually get a tan while using sunscreen. If you're looking for a safer way to tan this summer, exfoliate your skin first with a natural sugar scrub or a loofah to get rid of those dead outer skin cells. Next apply sunscreen.
Many people incorrectly assume that the lower the SPF, the more tan they will get. SPF, or sun protection factor, simply means the amount of time your sunscreen will protect you from UV B rays. A good place to start is an SPF 30. See our favorite three sunscreens here.
2. It's better to tan in small increments.
Rather than pounding out that "base tan" in one long day by the pool or at the beach, opt for smaller increments of time spent in the sun. To get your best overall healthy glow, don't overexpose your skin to UV rays. Half an hour to an hour a day in the sun will give you a safer, more lasting tan as your body produces just the right amount of melanin you need.
3. Self tanners and bronzers
Showing up for that Caribbean cruise so pasty it's like staring into the sun is not cool. Instead of hitting up a tanning salon, try a self tanner. Self tanners have come a longorganic and natural way since my mother's time of orange and streaky. There are even several self-tanners out there that do the trick while loving on your skin too. I REALLY love this sunless tanner. It gives a beautiful natural glow and is relatively easy to put on. Just exfoliate well and then use THIS mitt for perfect application. It's worth it to spend a little extra on the mitt. It makes all the difference in application!
4. Take the spray.
It's weird at first. I mean, being nearly (or completely) nude in front of a total stranger and being sprayed down with with a cold brown solution. But actually, the spray tan is a real legit way to get a quick natural bronze in under ten minutes that lasts up to ten days. So the main question: are spray tans safe?
While safer than UV rays, the active chemical in spray tans, dihydroxyacetone (DHA) still has experts scratching their heads. The FDA has approved DHA for external use only, so when getting sprayed, make sure your eyes, mouth, and nose are covered.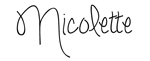 For even more amazing beauty and health tips, check out these ideas, too:
17 Hair Hacks Every Girl Should Know: Secrets To Fabulously Finished Hair!
Botox: All My Friends Are Doing It
The Busy Gal's 6 Quick Tricks to Better Skin