Cute Cupcakes Ideas
There are so many cute cupcakes ideas floating around the world!  I just ate probably one of the most delicious cupcakes I've ever had.  My boy got it at cub scouts and brought it home to me with a thank you card he had written me.  It was so sweet of him and now I've just got cupcakes on the brain!  I've rounded up some of the most adorable cute cupcakes from around the world and I'm going to share these ideas with you so you can make some cute cupcakes too!
Shaped and decorated to look like a gumball machine yet they are quite easy to make! I kinda want these for my next birthday!
Can you guess what the popcorn in these cute cupcakes is made out of? If you guessed marshmallows, then you are right! They would be perfect for an award show night or even a movie night with friends.
Simply add half of a Twinkie on top of your cupcakes, then decorate to make the faces and you have Minions!  The kids will go crazy over these!
Because who doesn't love rainbow sprinkles?  These would make any party magical!
5.  Oreo Spider Cupcakes
While these would be fantastic for a Halloween party, you could also make them for any number of themes little boys would love!
The creativity in thinking up these cupcakes blows my mind! These are perfect for a summer barbecue.   I love what the lettuce is made out of!
These are beyond adorable and also perfect for a little girl's birthday! Yum!
You can make these for either a 1st birthday or a bon voyage party.
 Perfect for either a pool party or a trip to the beach!
Celebrate the beginning of the school year with these!
Whooo could resist these adorable owl cupcakes, because I know I couldn't!
These would make any kid smile and an extra treat too!
A guaranteed two thumbs up!  AMAZING!
These are seriously too cute to eat!
Another easy to make but really fun cupcake idea!
Oh, my these are way too fun and adorable! Perfect for summertime or Father's Day!
While these mini cupcakes may look complicated, they are so easy to make!
If you are feeling like you need a little spring in your life, then make these beautiful daisy cupcakes.
Too cute for words and the teen girls in your life will adore them!
 20.  The Lorax Cupcakes
The big mustaches on these Lorax cupcakes really do make me smile!
 This Santa stuck in the chimney cupcake is oh so fun!
These cute cupcakes are just the thing for a baby shower!
Shiver me timbers, these are delightful…because how fun would these be at a pirate-themed party?
Maybe you have Frozen fans in your life like I do.  You'll probably want to make these since you'll be the best Mom ever!
I might volunteer to bring dessert this year just so I can make these!
Another cute cupcakes idea is to use them to build a shaped cake like this ice cream cone. Yum!
29. Rainbow Nerds Cupcakes.
 Is there such a thing as too much sugar when it comes to cupcakes?  The cupcake batter is also infused with Grape Kool-aid!  It's a major sugar high!
Some people are so dang talented!  Love these!
I'm pretty excited for the next birthday at my house!  Which one will you try?  For more cupcake deliciousness check out these red velvet cupcakes!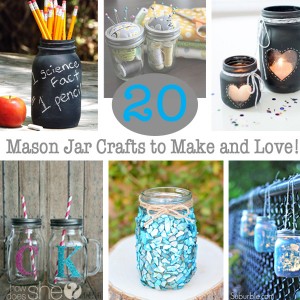 Healthy Snacks for kids.  Perfect after those delicious cupcakes!