What do you get when you put together 32 world-class photography instructors + 41 of their most essential and invaluable teaching resources?
The Ultimate Photography Bundle, back by popular demand for its second and best year ever!
Here's the thing: Expert photography instruction isn't easy to come by, particularly when you're on a budget.
It can already feel a bit daunting to have the camera, the lenses, the software and everything else you need, but then to think about forking about big bucks on expensive courses and books?
I've been there, done that. I've ran a photography studio for 11 years now and I am totally embarrassed to even tell you how much I've spent on training. In the first year alone it was well over $6,000! Not to mention the amount of time I spent traveling around the USA trying to learn it all. And I'll be honest, the first trip I took to learn from another photographer, I spent $3,000 to spend 2 days at their studio and I remember on the plane ride home thinking what in the world did I learn in those 2 days that was worth $3,000?! I left more confused than before I went.
That's why I am over the moon EXCITED (and lets.be.honest, I'm a little jealous you're getting out so cheap!) to share this amazing photography bundle with you guys. I have dug into the material and I CAN NOT get over the fact that it's all here, every single last detail of information you would ever need to learn about photography AND to take it a step further into a career. Where was the bundle 11 years ago when I needed it?!!
But here's the catch (there's always a catch, right?)…it's only available for ONE blissful week. This is all the resources you've had your eye on (and then some) in one magical package, for the most affordable price ever! You lucky duck!
The Ultimate Photography Bundle includes 10 eCourses, 16 eBooks, 4 videos, and 11 practical tools (like editing presets and printable reference cards).
These top-quality resources cover all the topics that matter to the serious photographer… camera essentials, editing, family photography, inspiration & style, landscape, wedding photography, niche photography, and the business of photography.
Altogether, it's worth a mind-blowing $4100 but you pay just $147. Can you believe it?!
With these 41 products you'll learn how to:
find perfect lighting every time
consistently pose and shoot pro-quality portraits
capture stunning landscapes
edit and organize like the experts
build a thriving photography business
and finally start taking the photos you've always dreamed of.
Even better? You're about to learn from la creme de la creme. I mean, we're talking about Jeremy Cowart, David Molnar, Zach and Jody Gray, Katelyn James, Click it up a Notch, Cole's Classroom, Tamara Lackey, and so many more. Those names might not mean anything to the average Joe but take it from me, these folks know their stuff.
And you might be asking yourself the exact same question I asked myself when I learned about this bundle….so why on earth would these big-name photographers put their very best products into such a discounted package? Maybe I'm skeptical or a wee bit nosey 😉 but I always like to know the motive when I find a deal that's almost too good to be true. But after listening to these guys talk, there's no doubt their hearts are in the right place…they are all passionate about the same thing… coming together to equip, empower and educate a new generation of aspiring photographers and helping them pursue their dreams. By joining forces and doing it together, they can help so many more people than they could on their own!
I am just honored to join such an elite group of photography teachers on this project, and to be able to share it with all of you!
Now let's talk BONUSES!
$25 gift certificate to Artsy Couture ($25 value)
60-day Canva trial* ($26 value)
1 year digital subscription to Click Magazine ($36 value)
$15 gift certificate to Loktah ($15 value)
FREE download of Noiseless for Mac from Macphun ($60 value)
1 month free of Meet Edgar* ($75 value)
6 months free of Pixpa's starter plan ($60 value)
$25 gift certificate off all Porteen Gear brand products -OR- $40 toward a camera bag from Porteen Gear ($25-$40 value)
$20 off the Portrait Package PLUS FREE Black Snoot and an 8″ Bounce Card Set from Spinlight 360 ($60)
1 free year to StickyFolios* ($120 value)
*new customers only
The bonuses alone pay for the bundle. Can you tell I'm kinda obsessed with this bundle?!
A deal this good can't last forever. They all agreed that the bundle would be available for six days only, and then it will disappear.
Which is why you should absolutely learn more and check out everything that's included, but there's just one thing you really can't do and that's wait. I'd hate for you to miss out on this!
If you're ready to get your own Ultimate Photography Bundle, go here right now and grab it!
If you'd like to learn more about the specific resources it includes (I don't think you'll be disappointed!) then by all means, go here and check it out in detail.
Don't forget—the bundle goes off sale on Monday, February 27th, 2017 at 11:59 p.m. EST. And if you're still on the fence, there's really no risk in getting it anyways because they've got a full 30-day happiness guarantee.
And if you have any specific questions, I would love to chat with you about it! I want you to make sure you're making the right decision with purchasing this bundle and I LOVE to talk photography – any topic! Shoot me an email: [email protected]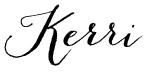 Disclosure: This post may contain affiliate links. This means, we may receive a small commission if you choose to purchase something from a link we post. Don't worry, it won't cost you anything. This small percentage just helps us keep the power on and the Diet Coke stocked. We appreciate your support!