The older my kids get, the more private they get as well.
It used to be a competition for my attention; they'd spout out everything from last night's dream to the color of their poop. Now, though, it's getting harder and harder to pry out of my kids the important stuff like, why are you sad? Are your friends really friends? And, Is there anything you'd like to tell me?
I've found that there are six things kids just don't want to tell you, so you're going to have to ask.
But those conversations are historically awkward. They usually start with a sit-down on the firmest sofa in the house and end in one big fat eye-roll. Actually, I'm relieved that "The Big Talk" is out and tough conversations are now tackled in a series of smaller conversations. Still, it can be tough to know how and when to bring those tricky subjects up. We came up with one quiet, yet brilliant, solution that has opened up channels of communication between us and our children and led to some really special conversations.
The Traveling Journal
The traveling journal is a notebook given to each child in our house who is old enough to write. It is passed between the parents and the child and is placed on a pillow for the other person to find. 
Inside the journal, I will write a question for my child, one that is usually tricky to bring up in the open. From my own personal growing up experience, there were things I couldn't talk to my parents about, but I could write about them. There is something intimate and secure about writing personal thoughts and kids will write you things they wouldn't normally say aloud.
So the journal gets passed back and forth and filled with questions and answers. Those sweet notes are the keys that unlock doors to valuable conversations.
6 Things Kids Don't Want To Tell You
---
 1. Their deep-rooted fears.
A few weeks ago, my seven-year-old daughter started getting anxiety every night before bed. It made her irritable and sad. I tried prying it out, but her mouth was an iron trap.
The next day, the traveling journal showed up on her pillow and inside was a simple question, "Is there something that you are scared of at night time?" The journal made it back to my pillow with the response: "Yes, tigers." Just writing her fear down was the catalyst to an open conversation that I still think back on today.
Our kids' fears are legitimate.
They might not want to tell us about them because our typical reaction is to brush them off. "Oh, you're not scared of that." Kids think we view their fears as silly. Whether they're three, thirteen, or thirty, all kids harbor some deep-rooted fears that are difficult to talk about. Sometimes writing them down opens the window to talking about them.
2. Anything about their private areas.
Past about four years old, kids just don't want to talk about their private areas. When they were babies, you changed their bums constantly and noticed every blemish and landmark. But older kids are intensely private about bathroom matters and you don't get to monitor them as closely as you used to.
When I was about eight years old, I noticed a large mole on my backside. I never told my mom about it—I'd die of embarrassment before I did! What if it had been malignant? Last summer, I got a rare peek at my little guy's hiney and noticed an irregular mole there. After having it checked out, it was indeed problematic the dermatologist commended me for bringing him in. It was a fluke really. I never thought to ask my older kids about their private areas, but now I do.
One common question I like to ask every now and then…
…because it's always a good thing to know.
3. If they've kissed a boy or a girl.
Maybe you were more open with your parents than I was, but when I had my first kiss, it was TOP SECRET. Maaayybe if they'd have asked I would have told them, but they never did. Was it essential for them to know? I dunno, maybe some parents don't want to know, but I think I do.
That would be a good question to pose to the traveling journal.
4. When they are being bullied or mistreated.
Growing up, the term "bully" was related to that oversized, freckle-faced schoolyard menace who gave boys wedgies and threatened to string your underwear up the flagpole. Today, bullying is much more difficult to identify. It doesn't always have one face and can take the form of private texts, malicious comments, and mistreatment via social media.
Kids don't want to tell you when they are being bullied, but they might come home in tears with little or no explanation. They might become withdrawn and tight-lipped about what's going on at school, on their sports team, or behind the scenes on social media.
Make it a point to check in with your kids regularly about how they are being treated outside the home. If it's easier said in writing, start there first.
5. When they've seen or been offered drugs or alcohol.
Again, one of those things I never told my parents about when it actually happened was any exposure to drugs or alcohol. Sure, we'd had many home discussions about the subject and those conversations were my saving grace for the time a boy in my choir class pulled out a bag of weed and asked if I wanted to hold it for him.
They're conversations we don't necessarily want to have, and yet they are keenly important. Talk to your kids about drugs and alcohol. Inform them on what to look for and what to say to get away, because they won't always tell you when it happens.
6. When they are sorry.
Lastly, one of the hardest things for kids—and adults—to say, is "I'm sorry." The words just lodge themselves in our throats and it takes a pretty powerful Heimlich maneuver to get them out. When my teenage years got difficult and I found myself taking it out on my parents, I'd always feel bad later, but the thought of entering their room to apologize was terrifying.
One thing I learned back then, and I still use today, is the art of the written apology. Giving yourself time to cool off, to think things through, and to really write down the things you want to say is always better than a half-hearted "sorry." In our house, the traveling journal is a great place to say sorry.
Besides being able to break dance when I chaperone my kids' first school dance, I always want to be connected to them. If it's important to them, it's important to me.
I want to know when they succeed, when they fail, and when they pee their pants at school from laughing so hard. I want to know their first crush and their first heartbreak. I want them to tell me that rodeo clowns scare the gee willikers out of them and that their poop was the color of Play-Doh today.
Because when they are comfortable telling me those things, the hard stuff won't be hard at all.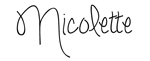 Effectively communicating with our kids is vital and yet something we sometimes all struggle with. Here are a few more ideas you might like to help open those gates of communication:
5 Things Every Parent Should Know Before Talking to Kids About Sex
Parenting Tip: How I got my children to listen without ever saying a word