We're partnering with UpWest to bring you some of this season's most cozy-chic, earth-conscientious clothes, including the ONE shirt that I think every single woman in the world should own. It's that good.
This time of year is all about getting comfy. And as I sit here working, snuggled up in a fuzzy blanket on my couch, I can't help thinking about how feeling comfortable in your own skin has so much to do with what you're wearing. When your clothes feel good, you feel good. And when those same cozy clothes are fashionable as well, you're a force to be reckoned with.
The ONE Shirt I Think Every Woman Should Own
Ladies, I'm about to introduce you to the one shirt that looks amazing on every woman.
Meet the UpWest Favorite Waffle Henley. It is deliciously soft, flattering in all the right places, and constructed with quality that will last wear after wear. It's the triple-threat of long-sleeve shirts and you're going to want one in every single color.
It's one of my favorite pieces in my whole closet. This henley comes in four colors, and while being classic, is anything but basic. (I love the Canopy color my friend Evelyn is wearing pared with a jean jacket. We both loved the thumb holes on the sleeve!)
You can opt for a snug fit (my favorite), or a more relaxed look and both are a winner. Wear a henley with jeans, joggers, or khakis, to work or out to lunch with friends. Always simple, always chic.
It's a great shirt to layer with a jean jacket or to just rock solo. You look and feel like a million bucks in this henley and it's one of the most simple outfits you'll ever throw together.
I own several pieces of UpWest clothes and there are a few reasons I love them so much. First of all, they're made of the softest material. Their sweaters and sweatshirts are the ones I throw on day after day because they're just buttery soft.
Another reason I love UpWest is that their price is very reasonable for the quality of clothing you get every single time. With so many cheaply-made clothes out there right now, UpWest is a brand that is proud to provide luxe clothing made with sustainable fabrics and upcycled materials that reduce our impact on landfills. When you buy UpWest, you are supporting a movement to reuse, recycle, and show love to our Earth.
**Use code FIRSTORDER to get 20% off your entire first order!**
Finally, UpWest clothes are just so cool. They're made for people who love comfort but don't want to sacrifice fashion. It's the fusion of both worlds and this Henley is the icing on the cake. (Sizes are going very quickly, so get yours now!)
Here are some other UpWest faves this season:
Anytime V-neck tee
I also own this one in Soot and it's one of my favorites. Such an easy classic. It does run about a size large, which is great for that oversized look. But if you want a more snug look, order down a size.
Simple chic 3-piece earrings
I'm not a dangly earring fan–they just seem to get in the way of my active lifestyle. That's why I love these gorgeous, simple studs so much. How pretty, right? These are the kind of earrings you can keep in all day and night and hardly know they're there.
The chunky knit sweater that has me seeing stars
I adore a good sweater, and for me it has to check three boxes: great color, unique texture, and cozy as the day is long. This chunky knit sweater checks all three boxes with enthusiasm. I personally would size up on this one for a nice oversized look. The only problem is which color to choose from.
The cardigan you'll want to wear every day
If you're as big of a fan of cardigans as I am, you'll love this oversized waffle cardigan is one you'll want to wear on the daily. It's great for that transition into spring as weather can still be chilly. plus it's a gorgeous piece to rock at home or out on the town.
UpWest Home
Did you know that UpWest has a great home section with some of the most lovely blankets, pillows, candles, and books like this book on Platters and Boards? I'm a bit obsessed with charcuterie boards right now and love the inspiration in this book. Plus, it would make great table decor.
The softest jogger on the planet
I have an UpWest sports tank/bra in this exact same material and I can attest that it is so deliciously soft. So I was thrilled to see that they made a jogger cut from the same cloth! What a cozy pair to lounge in.
Washable Satin Pillowcase
A pillowcase to match your jammies…perfect. And this soft satin material is great for your skin and hair too. Comes in two rich colors.
Go see why UpWest has quickly become one of my favorite places for home and clothing. If it's your first time shopping, use the code FIRSTORDER to get 20% off your entire cart!
And while you're at it, grab the shirt that looks great on every woman.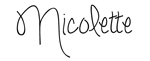 You might also like…
My 9 Favorite Workout Outfits