Thank you UpWest for sponsoring this post. We love you and your comfy clothes!
It's no lie that I could live in activewear pretty much all the time. Give me a pair of leggings over jeans any day of the week and I am a happy gal. That's why I was thrilled to discover UpWest's line of amazing activewear! These are pieces I can wear to the gym, at home, or on a quick errand run. If you are also a gal that likes the ease of activewear, here are 11 UpWest workout clothes you are going to LOVE!
(Oh, and if it's your first order, use code FIRSTORDER to get 20% off your entire cart!)
My 9 Favorite Workout Outfits
1. These Manduka Essence Leggings
I have these Manduka Essence leggings in Sapphire and they are FAB. Very supportive while still being light and soft. I'd say they are in my top 3 favorite leggings of any that I've owned. The high waist is perfect.
They're even on markdown right now!
2. A Soft Pocket Tee
On lifting days, I like wearing a nice soft tee. It switches up the tank top game and t-shirts are great for days I'm not sweating a ton, plus these pocket tees are really cute! All UpWest shirts are soft on the skin and nice and breathable and they make easy workout outfits. They feel like luxe tees and many of them are on markdown right now.
3. The Perfect Baseball Hat
Every woman needs at least one great baseball hat in her closet and it can be hard to find the right fit. For me, three boxes need to be checked off: comfortable fit, not boxy, perfectly curved bill…it's really not too much to ask. Once you find the perfect hat, you'll never want to leave it and when I found this soft jersey hat, all of the stars aligned!
The color is so versatile it will go with anything you own and it's great for the gym, mediocre hair days, and just throwing on when you run out the door.
(P.S. UpWest has even more great hats!)
4. Comfy Tanks
UpWest has so many comfy activewear tanks circulating in and out every season. If you see one you like, it's best to snag it as these little buzz-worthy pieces quickly before they're gone. Case in point: I grabbed this cute hybrid bra tank as soon as I saw it and I'm glad I did because it sold out fast!
But don't worry, there are lots more! Especially in UpWest's sale section.
5. This Manduka Essence Bra
Love the look of this pretty Manduka sports bra. Supportive, but still really cute and the back is lovely! And it matches perfectly with the high waist Manduka leggings that I love.
6. Manduka Root to Rise tank
This high-low tank is no fuss and straight forward for a minimalist chic look at the gym. The back dips down long enough to comfortably go from upward dog to downward dog.
7. This Flora Print Workout Outfit
I'm a sucker for anything matching and if you want to turn some heads at they gym or studio, matching workout outfits is how to do it. Find the bra here and the leggings here for the perfect fit and the perfect outfit.
8. The Perfect Pocket Tank
Made with 100% organic cotton, this cropped muscle tank is meant to show off your guns while still being light and feminine. And the best part…it's only $8 right now! For that price, you've got to get one in every color!
9. Notabag Duffel
I use a duffle all the time, whether it's for the gym or heading out to play pickup volleyball. It's nice to have a bag that you can throw all of your active gear in and just run out the door. This Notabag duffle is fashionable and functional. Love it!
So go grab a few cozy UpWest workout outfits and look great breaking a sweat.
And don't forget to check in on all of their great promos coming up this season…they're going to be good ones!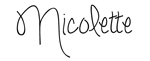 You might also like:
27 Must-Haves for Living Your Best Life