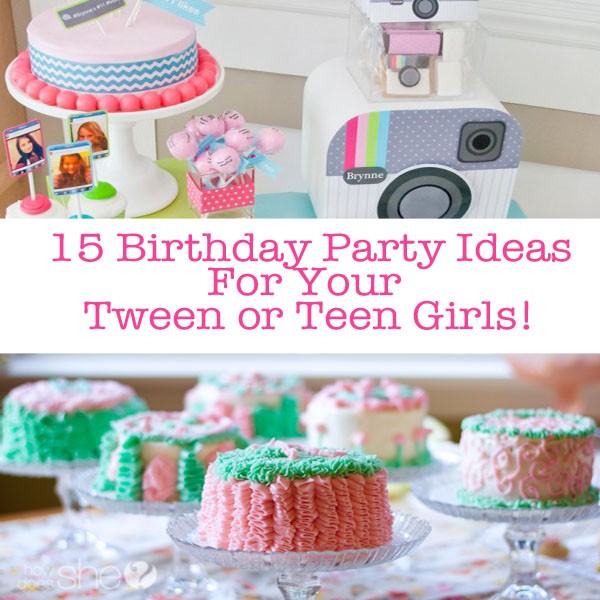 Birthday Party Ideas for Teens
It's easy when the kids are young to figure out fun party themes, but as a tween or teen girl- ah it's so much harder! They still want parties but don't like the little kid stuff. That's what the 13 -year -old at my house is saying at least! I rounded up some fun teen birthday party ideas for her – she's dying over that Instagram party! Thought you might like them too! And if you're looking for a fun birthday photo backdrop, check here.
15 Teen Birthday Party Ideas for Your Tween or Teen Girls!
1. Instagram is always a hit with the teens! Isn't this party just adorable!?
2. Have the kids make their own pizza! Girls love to cook so why not combine it with another fun activity!?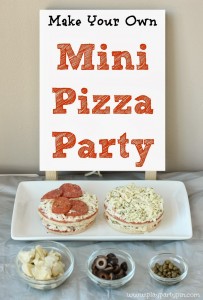 3. While an ice cream buffet is sure to be another hit!
4. Because the birthday girl is a bright star in your life. Throw an under the stars teen birthday party complete with star grazing and yummy treats!
5. A spa party would be the perfect fit for any tween girl!
6. I remember doing these scavenger hunts as a teen, here are some great tips on how to plan a successful one!
7. Nothing more fun than a backyard beach party! So many cute ways to turn your backyard into the perfect beach setting!
8. Wouldn't a cake decorating party be so much fun? Each girl gets their own cake to decorate!
9. Of course, a mall theme would be super fun! Here are some great tips on creating a "Mall SWAG" bag for your guests!
10. Have an amazing race party – also a great way for the girls to interact and have a blast!
11. This neon glow in the dark party is a definite show stopper! How much fun would this be?
12. Fondue parties are fun for any age! It's always super fun to dip yummy food into yummy chocolate!
13. Is your girl a reading buff? Then, this Vintage Nancy Drew Mystery Party is so gorgeous! I think I want one for me!
14. Maybe you want to go all out…then how about a girls' weekend at a hotel? All the food, snacks and swimming you can get!
15. However, don't just have any old pool party! Make it a safari pool party!
Which is your favorite? Have fun!