Thanks to QVC and ShopStyle Collective for sponsoring this post. They have all the favorite things in one place!
I recently went on a girls trip where the talk was all about the things we love. We buzzed about beauty regimens, makeup favorites, must-have household items, and the best places to eat. You know how it goes when your girlfriends get together.
I left that trip with SO many recommendations to try out that I'm glad I wrote them all down in my phone. After I got home, I looked them up and couldn't wait to share some faves with you ladies! I found the best options and prices at QVC, especially where EVERY order gets Free Shipping with these codes this holiday season:
FREESHIP: Free Shipping on your 1st purchase!
QVCGIFT: Free Shipping on your 2nd – 15th purchase!
This means you can watch for your favorite QVC deals all season long and score free shipping again and again.
Here are a handful of things my very fashionable girlfriends are loving right now, all found at QVC where the deals keep coming!
13 Favorite Things My Girlfriends Are Raving About
I'm honestly still learning a lot when it comes to makeup and skincare. That's why I rely on my beauty-guru friends to tell me which things I should buy. Here's what's in their makeup bags.
What's in my girlfriends' makeup bags:
This is a before-makeup face treatment that is at the top of its game. The lactic acid exfoliates the skin, making it more radiant, and this light coverage treatment also hydrates and plumps skin, reducing those crow's feet lines around your eyes. It's a 2-in-1! This is a premium product that is luckily on sale at QVC right now! Or if you want to get more bang for your buck, try this combo.
Several of my friends had packed their ELEMIS skincare regimens in their travel bags, so I knew it must be good. They swear by the resurfacing facial pads. It's a quick and effective regimen at home or on the go. And it's also a GREAT deal this month at QVC!
The bathroom counter on our girls trip was peppered with TULA bottles and I asked my friends what they loved so much about it. They all raved about the Cult Classic cleanser and how it was a rockstar at removing makeup. The TULA day and night cream is ultra-hydrating while still being light on the skin and the smell is lovely. This set from QVC comes with Glow + Get It Cooling & Brightening Eye Balm which brightens around your eyes and cheek bones for a glowing finish.
I couldn't believe how amazing this foundation stick was! When my girlfriend put it on, the coverage was flawless and her pores completely disappeared. And talk about quick…this one is a MUST for your makeup bag!
tarte seems to be a fan-favorite and I have to say, I have LOVED all of the tarte products I've tried. This fun eye liner set is PERFECT for the holidays, with colors like plum, moss, bronze, and of course black. The best part about tarte Man-eater eyeliner is how smooth it goes on. Oh, and it's on deal right now at QVC!
A lot of my friends have lashes. I don't, but I still love voluminous natural lashes so I asked for recommendations and this was one. MACStack mascara is a buildable mascara that gives you layers and layers of rich, long lashes without any buildup or clumping. It comes in a duo right now at QVC at a fantastic price! (Make sure to get free shipping with the codes above!)
I am personally a huge fan of tarte Maracuja Juicy lipstick, and when I saw these holiday colors, I was so excited! This lip-plumping lipstick is a cross between matte and gloss, so I love the consistency when wearing it. Also, the lip-plumping action is awesome! This is a GREAT price for three!
One thing I really love about shopping QVC beauty is that a lot of items come in pairs. You get a better deal and more for your money. (Sometimes I'll stick the extra one in my gift closet.) Like this high-end Peter Thomas Roth body cream…I'm still blown away by the price right now…$40 for TWO! That's the price I would pay for just one anywhere else!
This body cream is tops, especially for my friends with eczema or extra dry skin. It's soft and weightless and ultra moisturizing.
Household musts my friends are loving:
No one sweeps anymore, and most households rarely have time to vacuum. I am telling you firsthand–and ALL my friends agree–a robot vacuum is one for the best purchases you will EVER make! Hands down, so glad I did.
And one of the BIGGEST and most exciting deals at QVC this month is this iRobot Roomba i6…it is down from around $800 to a whopping $499.98 with free shipping!
If you've been considering a robot vacuum (or want a second one like I do for my basement)…this is the deal!
One of my favorite things that I had to share with my friends this weekend was this amazing makeup/jewelry case. I got it on deal this month…only $26.99 (down from $44.99) and it is one of my fave purchases. I love having my makeup organized so I can actually find it. Lips in one drawer, foundation and brushes in another, mascara in another…you get it. This is a great gift for teenagers!
11. MUK LUKS jammies
I didn't know about these before, but I'm glad I do now. While I was getting into my joggers for bed, most of my friends were getting into cute jammies and I decided I need to up my sleepwear. MUK LUKS are some of the softest, cutest jammies out there and they're on deal this month at QVC! Get holiday ready with matching sets for kids, women, men, and even pets!
You might think Keurig hot drink makers are trendy, and they are, but they're also pretty amazing. So great that I bet it'll become one of your favorite things too. I like this elegant white one that comes with three packs of cups.
13. Oh, and this pod holder is so cute!
Now you have some ideas from lots of ladies just like you…some new things to try, validation for the ones you already love, and great ideas to gift.
Make sure you touch base throughout the season as we'll be tipping you off to the hottest QVC deals…some only last one day so you have to be quick! Take advantage of free shipping all season long.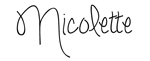 Here are some other QVC faves I think you'll like:
Air Fryer Peaches & Kicking Off the Holidays with These QVC Finds