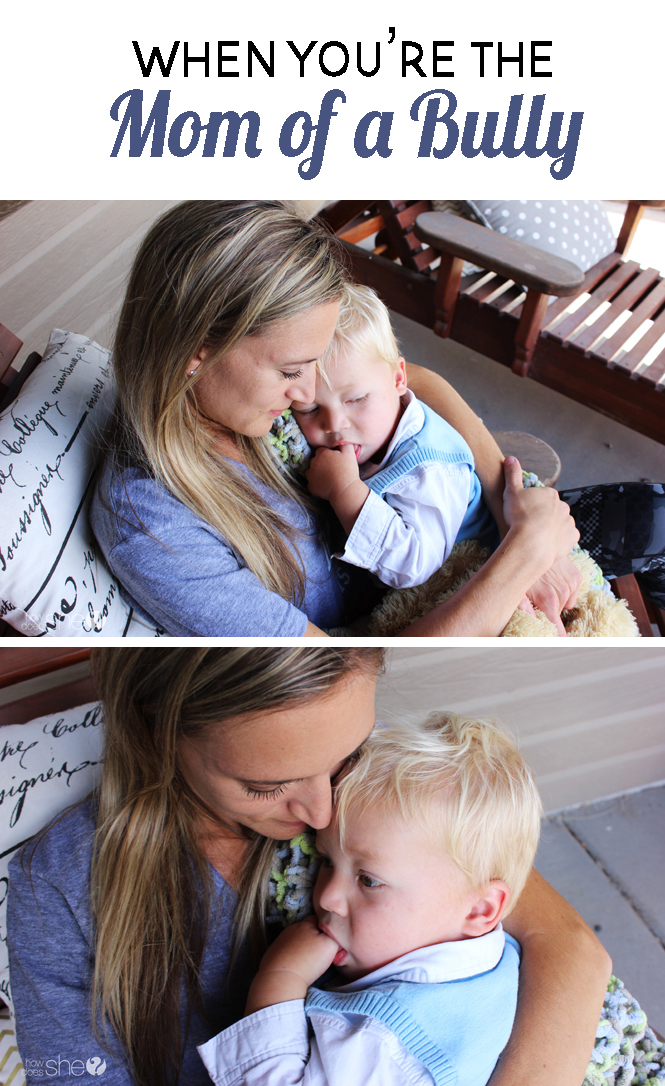 When You're the Mom of a Bully
People often refer to a fiercely protective mother as a "mama bear." I will never forget the way I felt after a recent visit to the park with my kids. I felt like charging at the woman in front of me and roaring until my vocal chords spasmed, "YOU DON'T KNOW ME! YOU DON'T KNOW HIM!"
In that moment, I was a mama bear backed into a corner with her cub.
The day was gorgeous in a fall kind of way when sunlight refracted through tree branches as their leaves molted to the ground. Children were running around the playground, climbing stairs, sliding down slides, and pushing tractors through tracks of dirt and bark on the ground.
I was with all four of my children and the older three scattered in a flurry. My youngest (and my hardest) hung back, surveying the scene before charging ahead. I've written about him before, he is a hard kid. He threw us for a loop when he came with a big built-in personality that was angry, intense, physical, and stubborn.
Before having him, I looked at kids like him with little leniency. They were a product of their upbringing, their flaws rested on the heads of their parents. Before having him, I was an idiot.
Now at two-years-old, he can still be loud and abrasive. He pulls hair and pushes other kids down, sometimes for no reason. Believe me, he did not learn that at home, and we address those behaviors immediately, but I am learning that his big personality in a little body is much more complex than I thought.
A lot of aggressive kids aren't being mean for meanness sake, I truly believe that. I think they have some social anxieties and personality quirks that we just need to figure out.
Who is the mom of this bully?
That day at the park, my little guy bowled into a group of toddlers and grabbed a fistful of lovely brunette hair. The little girl began to scream and mothers ran to the scene, myself included. The mom of the victim snatched up her little girl and pointed at my little guy, her finger like a paring knife.
"Who is the mom of this bully?" She said the name like a swear word.
I never in a million years thought I'd be the mom of a bully.
I could feel my face turning red, the anger boiling inside and rising. She had me backed into a corner and this mama bear was about to claw. But by some miracle, I uttered a shaking apology and carried my little boy to a quiet corner and hugged him close.
The woman didn't know, but in that moment, she gave my little boy a title that felt like a verdict: Bully. With one word, she painted a red letter on his chest and made sure that every other mom on that playground knew what my kid was.
Who stops to think about the bully?
There is so much awareness about bullying today. It is wonderful that we are creating a safe environment where all children can thrive and flourish without fear or intimidation. It's a relief that my own children can go to school without the threat of being de-pantsed, or given a swirly, or having their underwear strung up the flagpole.
But who stops to think about the bully?
We attach that word to a kid and it's stuck there forever. We label a kid a bully without knowing the full story.
That mother at the playground had every right to be upset that her child was hurt by another. But she didn't know the full story. She didn't realize that even small children can be born with demons inside. She didn't know that every night and every morning my "bully" gives me the sweetest snuggles. She's never seen the way he clings to his special blanket for comfort when he's afraid. She didn't know that he has anxiety in large groups and pulling hair is a coping mechanism.
Before pointing her finger at my child and calling him a bully, I wish this woman could understand that my boy's innate physical nature is widely misunderstood.
We are working on more positive ways to play with other children, along with managing the aggression…those tips are below. But the point is, we can't be too quick to label any child a bully or to judge his parents either. How can we when we don't know the whole story?
Maybe that "bully" is just a hard kid and hard kids become great kids all the time!
Some helpful tips on handling aggressive children:
Give them a constructive outlet for their aggression. Enroll them in gymnastics, tumbling, or something physically challenging that will channel their strength in a positive way.
Keep their hands busy. Some kids are just born more physical than others. If your child is pushing other children or pulling their hair, they may just be looking for ways to use their hands. My son's occupational therapist suggested having him do push-ups on the wall or furniture. One reason my son pulled hair was that he liked the feel of it—the texture of hair was soothing to him. We started giving him a fuzzy toy to hold and that helped immensely.
Provide a safe place. When some children get frustrated, their anger escalates quickly and can result in aggression toward other children. As a parent, grandparent, or guardian, provide your hard child with a safe place he or she can go when they feel frustrated. This can be a quiet room or a designated spot when you are outside. Sometimes an aggressive child just needs to be alone. If your child is older, have a "safe word" they can use to signal that they would like some alone time.
Teach more appropriate ways to say hello. One thing I've learned about my physical boy is that he thrives on physical touch. A lot of my son's aggression toward other kids is just his way of saying hello. If you child is similar, try teaching them better ways to say hello, like touching another child on the shoulder instead of hitting.
Tell them how great they are, all the time. This tip came from my brother-in-law whose mother says he was a real tough child. Every chance she got, she would tell him what a good boy he was. Over time, he wanted to be the kind of person his mother thought he was.
They are who we tell them.
Kids become what we tell them they are. If we tell them they are a bully, that's who they will become. Labels are never good and judgments only fill this world with more ignorance and malice.
When you're the mom of a bully, sometimes the only thing you can do is hold him close and whisper, "You're a good boy, you're a sweet boy, you're a nice boy and I love you." When you're the mom of a bully, you can only wish that one day the rest of the world will see him as you see him.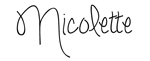 This book by,Kathryn Otoshi is my favorite book about bullies. Period.
If you haven't read it, you should – and then share it with everyone you love. I am not the only one who thinks so, go read the reviews.
If you're looking for even more insights into raising those "hard kids", check out a few of these wonderful posts from the archives:
To the Parents of HARD Kids…4 Big Don'ts
Parenting Tip: How I got my children to listen without ever saying a word
The 3-Strikes Method: Fair Discipline that Gets Results