It's a new month  – time to share 4  TOP FIVES!
1.  Top 5 posts
2. Top 5 referrers
3. Top 5 ideas submitted
4.  Top 5 Changes
Wait until you see what our readers have made.  They are really cool!
1.  Top 5 posts
We have loved hearing about and seeing all the pictures of this wreath that you have shared!  They are all so FUN!!!!  I'm putting mine up again this week.
Another Birthday…Another Celebration!
Shelley's toes…was it the craft or her cute babies!?!
Go Haskell's…Alison just made them some 'kissing closet' vinyl to put on their pantry door!  Their teenage kids are going to LOVE IT:)
Hopefully this has helped in the sleeping department.  It has at Alison's house!
Any excuse not to iron!
2.  Top 5 referrers
#1  YOU!  We received the most  hits from you!  Thanks for sharing HowDoesShe? and always checking back!
#4 Just A Girl
#5 U Create
We LOVE these blogs and we LOVE you!  Thank YOU ! Thank YOU ! Thank YOU !
3.  Top 5 Ideas Submitted
Look at this fun seatbelt cover  Kerry made.  You can find her tutorial at Kid Giddy.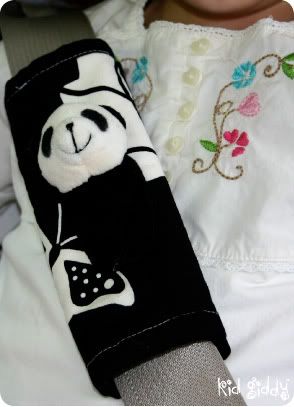 Janet reclaimed her refrigerator with this fun way to display papers.  You can check it out on her blog, kookie krums.
Cute patchwork purse by Jill at Women Who Do It All
Adorable placemat toolbelt by Molly at the creative maven
Chantal shared this genius idea for improving your photography skills at Haas Home
I think this would be so fun!
Thanks for all of your FUN ideas!!!  Keep 'em coming!
(Actually hold off for a week or so until our BIG CHANGE – then we will have a form for you and everything to make it easy:)
Which leads us to:
5.  Top 5 changes that are coming:
1.  Faster Loading Pages
2.  Fresh'ness', Clean'ness', Lovely'ness'
3.  Easier ways to submit ideas
4.  More eye candy
5.  More free downloads that you'll have to have after you see them!  If you are on our email list you will get them for FREE:)
and actually there are a lot more than 5, but you'll have to wait!  We are excited to show you!