There are only 4 weeks left until Christmas…FOUR!!!  Anybody else freaking out here?  I'd love to get all Pinterest-y cute with my kids, but let's face it—sometimes real life happens.
Sometimes the dirty clothes are mounting faster than a freeway pileup.  Sometimes helping the kids with their homework feels like filing taxes the old fashioned way (without Mr. Turbo's help).  And sometimes you gotta make something not only edible, but delicious out of a can of black beans, a jar of week-old pasta sauce, and saltine crackers.
Sometimes, you just need something easy.
This Christmas countdown is easy.  So easy, it's like a breath of fresh air from the pressures of being so dang perfect all the time.  Your kids will still get in on all the fun and magic of counting down to that special day, and you'll maintain a little sanity (and maybe even make something delicious edible out of beans, pasta sauce, and saltines.)
Kids won't mind the simplicity…in fact, they'll love that it has candy!  As a bonus, if you still have leftover Halloween candy, this is a great way to meter it out and use it up!
So without further ado, let's make…
The easiest Christmas countdown for kids using wrapping paper and leftover Halloween candy!
Cost: Free-99
Time: 5-10 minutes
First, Gather string, scissors, candy (or small toys, etc.), and wrapping paper.  Hopefully you have already have these on hand.
Next, lay each candy on the wrapping paper with about two inches of space in between.
Leave enough room to be able to wrap the candy up and cut.
Tie off each section with string.  You may have to create two strands and then tie them together to make 25 little candy segments.
You can get creative by labeling each section, or just keep it simple.
Let the kids help, hang them up, and let the countdown begin!
As my kids like to say, "Easy peasy, lemon squeezy!"
Merry Christmas!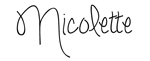 p.s. Enjoy this fun video we created to show just how easy this countdown is! Make yours clear or all wrapped up, the choice is yours!
Enjoying the Christmas season really is about simplifying and shifting focus to what matters! Check out some of our favorite and SIMPLE Christmas ideas: