*We've teamed up with Lowe's to show you a few ways you can turn your backyard into an outdoor oasis on a budget.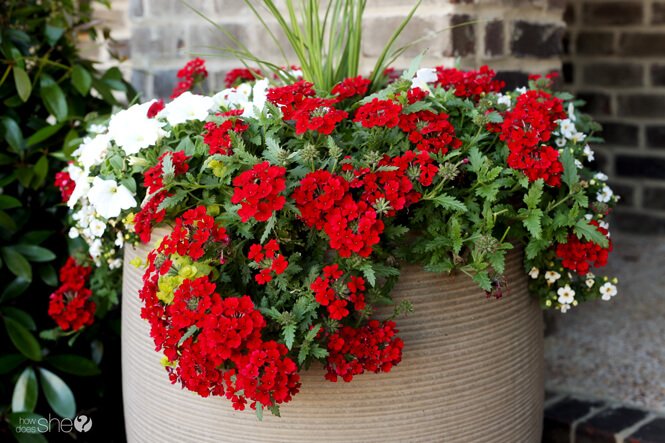 As the weather warms up and the sun stays out longer, my family gravitates outdoors where we love to hang out. On any given night, you can hear our ice cream machine churning out homemade ice cream on the back porch. You can hear the squeals of my five children (and usually some friends as well) racing to the top of the playhouse and back down. In the south, cicadas sing you to sleep and neighbors are all out drinking sweet tea on their porch swings.
This is the time of year everyone wants to be outside.
It's also the time when we sweep off the dust and dirt from our patios, polish up the grill, and look for ways to freshen up our outdoor spaces. Every year at this time, I turn to Lowe's to spruce up my yard – turning into our backyard oasis.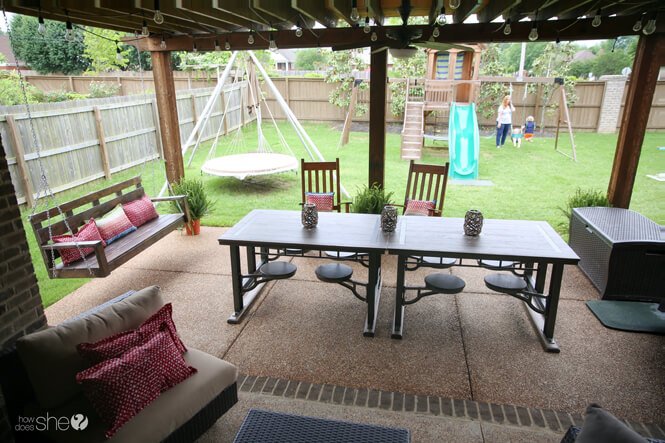 I love Lowe's for every home improvement project, but especially during the spring and summer months when their new Lowe's Patio Guide comes out. It is brimming with beautiful ideas on how to transform your backyard into an oasis. In fact, check out the Lowe's "Refresh Your Outdoors Event" showcasing favorite outdoor entertaining items like fire pits and grills, outdoor fans and lights that make a wow statement.
I like to spend a couple hundred dollars every year on a few new things that add personality, warmth, and fun to our home. And believe me, the hubby gives me a firm budget every year and when I shop at Lowe's I get exactly what I want without going over. Brad's always happy about that.
Here are a few ways you can refresh your outdoor space that are budget-friendly and beautiful!
4 Tips To Turn Your Backyard into an outdoor Oasis
1. Pillows, pillows, and more pillows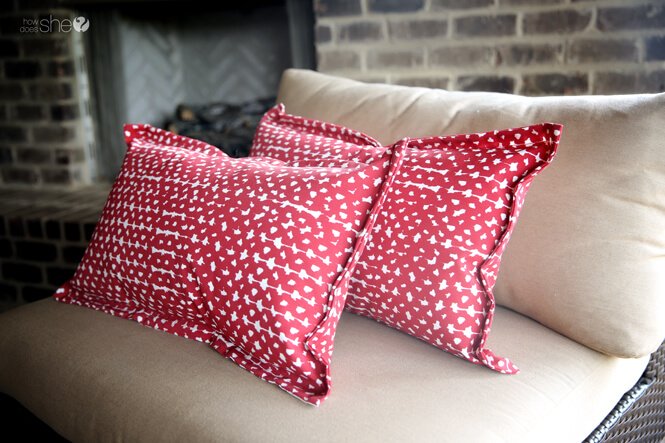 Just like you can never have too many compliments or chocolate chip cookies, you can never own too many pillows. When it comes to a chic outdoor space, the first (and probably easiest) thing you can do is add pillows.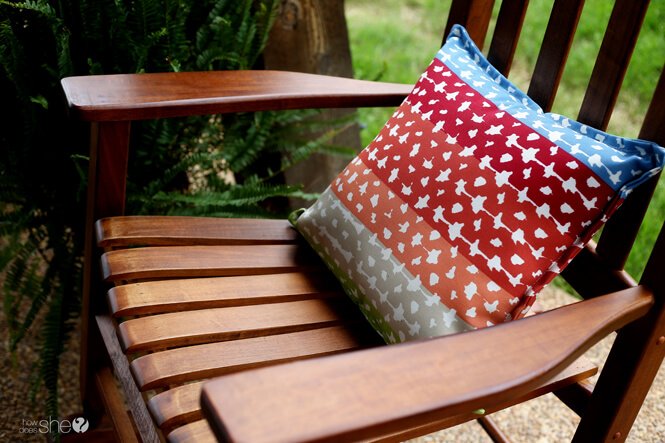 Pillows are a great way to add personality and glam to your front and back patio. You can go the fun and funky route with bold patterns and colors or you can keep it classic with neutrals that add a touch of sophistication.
You can add pillows to patio chairs, outdoor dining sets, and porch swings.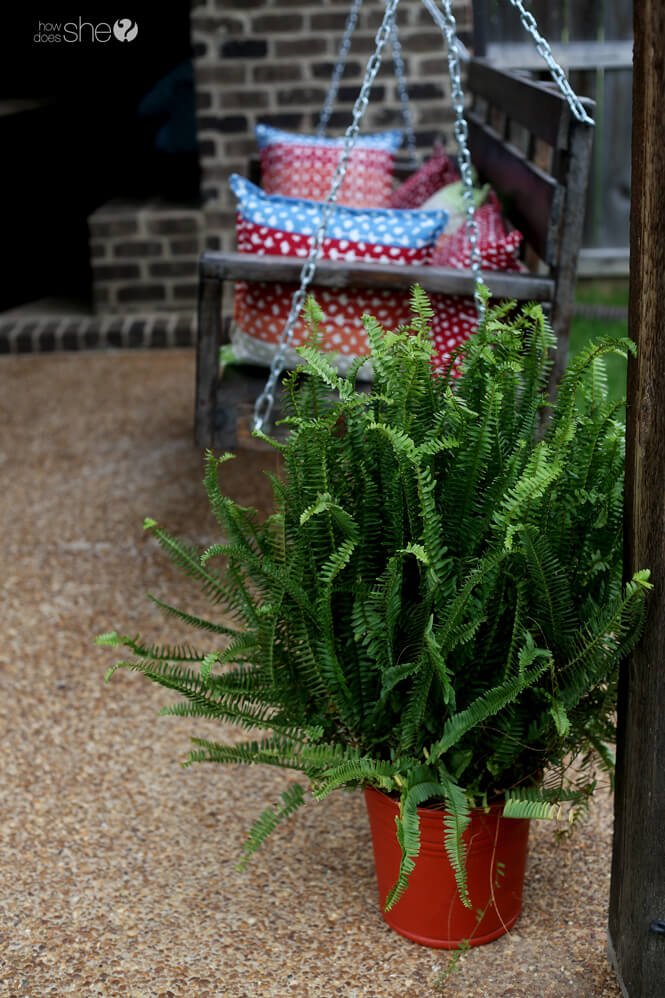 2. Add greenery.
Lowe's is the very best place to find the freshest greenery, including potted ferns, stately shrubs, and climbing trellis vines. Adding greenery is a great way to breathe new life into a stale backyard.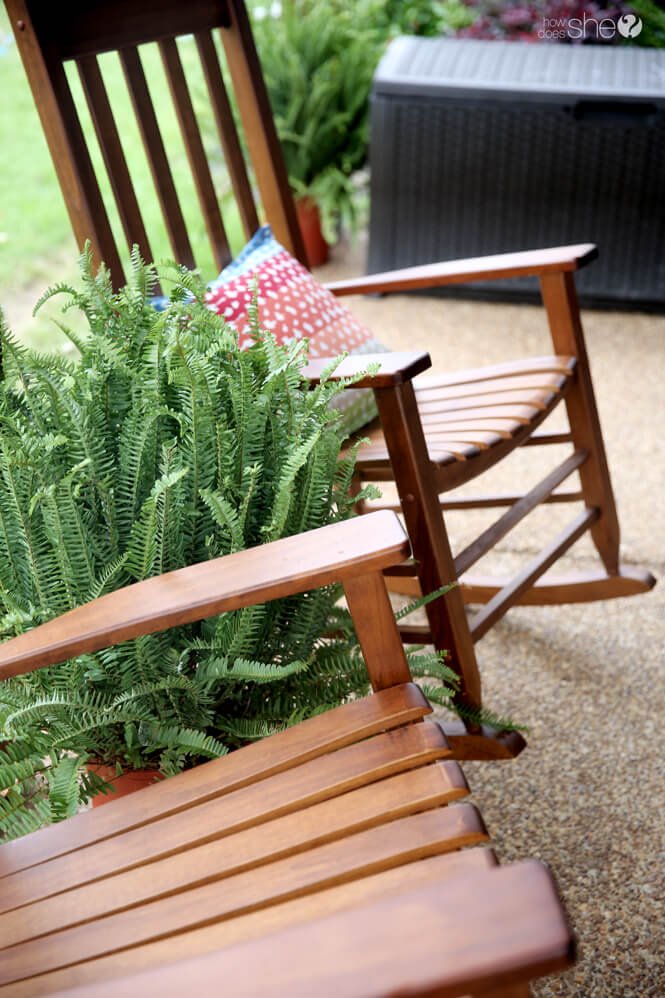 You can buy already potted plants or curate your own outdoor planter. Lowe's has experts on hand to help you choose plants that are best for your space and tell how to properly care for them.
3. Chair game on point
If you love outdoor entertaining, it's important that your chair game is on point. This year I added the most lovely rocking chairs from Lowe's. At Lowe's you can find outdoor chaise lounge chairs, bar stools, and benches. Outdoor chairs pull double-duty by providing extra seating and also added a design element to your space.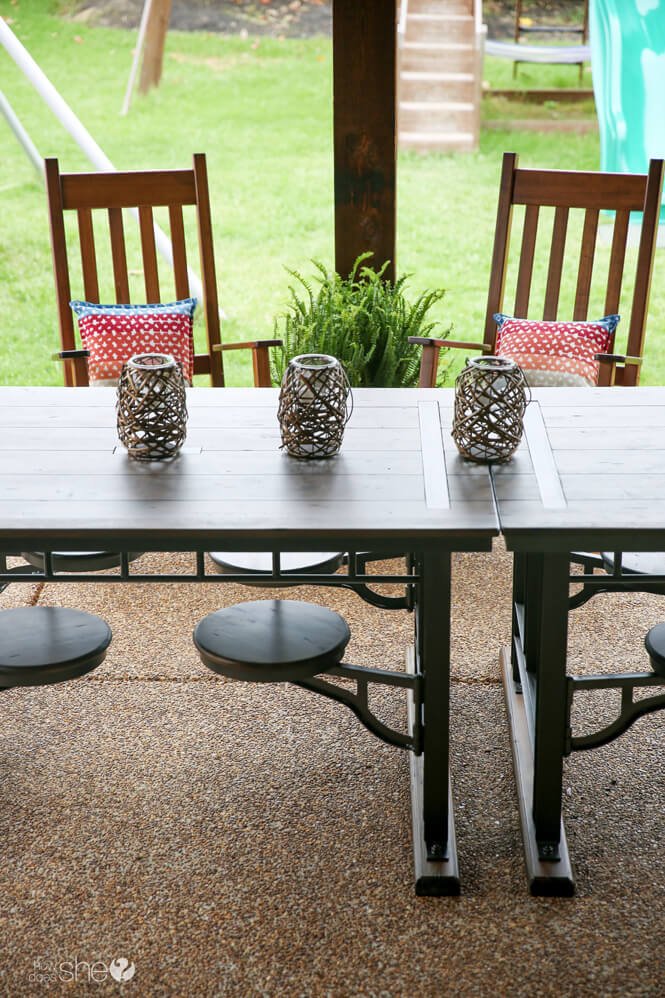 If you're not sure what type of chair your patio needs, first try removing everything from the space. When you look at a clean slate, you're more able to imagine creative new things to put in it. And of course check out Lowe's incredible outdoor furniture on a budget for inspiration.
4. Refresh your curb appeal with flowers.
I love driving through neighborhoods that have beautiful flowering yards. Flowers are a simple and inexpensive way to elevate your curb appeal.
Head to the Lowe's Garden Center where right now, they have the most beautiful florals in bloom. You'll find roses and tulips, pastel geraniums, and flowers in all colors of the rainbow. Again, if you're not sure what you're doing when it comes to planting, knowledgable Lowe's staff are all around, ready to help.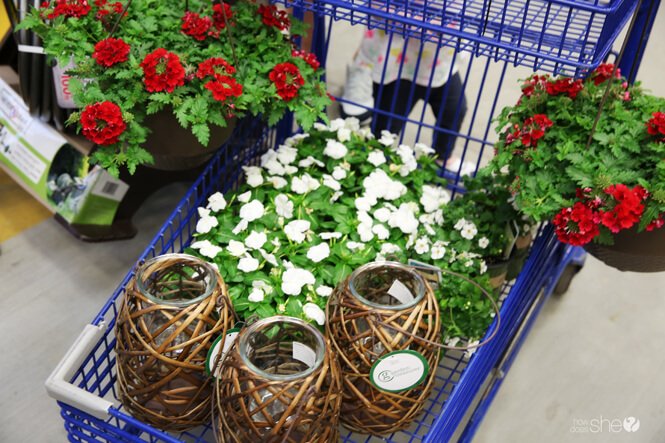 If you're not too keen on planting, window boxes are an excellent way to showcase flowers and add curb appeal to your home. They have been on my gardening 'bucket list' for a long time and I just love the charm they add (and they were so easy!)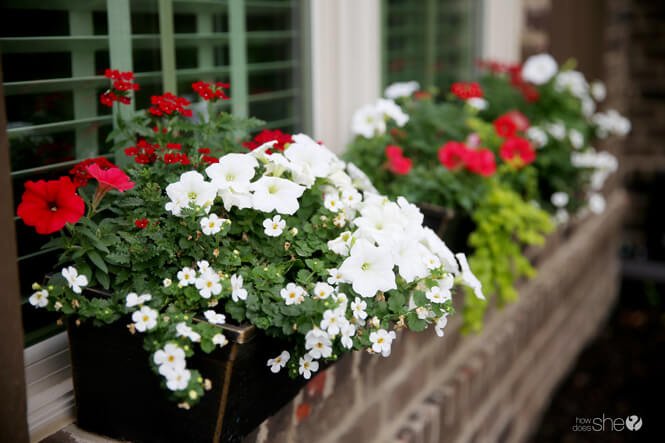 Make your house a home this year with some new outdoor oasis spruce-ups that are easy to do and very budget-friendly. With Lowe's, you can take the comfort and design of your indoor living space and create an oasis outside where you'll want to stay and hang out all summer long.
–
If you'd like a video tour of these Spring yard updates, check out my Facebook LIVE from last week.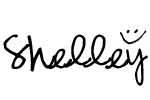 *Thank you to Lowe's for sponsoring this post. All opinions and tips are my own.