*I'm proud to be partnering with CVS Pharmacy to help spread the word about their photo services. All opinions expressed are my own, and all product claims or program details shared should be verified at CVS.com or with the appropriate manufacturers.
Moms are no strangers to sacrifice. We give up our place in line so our children can go first and decline girls' night out in lieu of soccer games. We moms have thousands of pictures of our kids and spouses smiling for the camera, but very few with ourselves in them.
Instagram is loaded with cute pics of kiddos being adorable in their Sunday best or taking their first steps. But who's usually behind the camera? A mom.
Put Mom in the Photo
This Mother's Day, CVS is encouraging moms everywhere to step out from behind the camera and put themselves in more family memories.
My Grandma Forbush was an avid photographer in the sense that she spent her life behind a camera, capturing her seven children's and 26 grandchildren's lives. She captured school plays and baseball games, piano recitals and cousins climbing the apple trees in her back yard. My grandma documented my entire childhood through photographs.
She'd print out hundreds of photos at the drugstore and I remember walking into her back bedroom where piles and piles of neatly organized photographs sat, waiting for her to carefully place them in photo books.
When my grandma died two years ago, each grandchild received a homemade photo book with our name on the cover. Each book was at least five inches thick and full of the most wonderful photographs we'd all but forgotten about. There were hand-written captions my grandma had scrawled under each photo like:
"Our special Nicolette spelling the word r-e-m-a-r-k-a-b-l-e at the school spelling bee."
She'd made 26 of these books. Each was just as special as mine, but as we flipped through the pages, a sad realization came—my grandmother herself wasn't in any of the photos.
Tips for Getting in the Photo
CVS Photo is encouraging moms everywhere to get into the photo. Do whatever it takes to get yourself from behind the camera and into those family memories.
#PutMominThePhoto means:
Don't be afraid to ask a stranger to take a photo for you! Nearly everywhere you go, there are plenty of friendly people who will gladly snap a picture of you and your cuties. Don't let fear stop you from getting in the photo!
Trade places with your spouse or significant other. If you're out with the family and no one else is around, take turns taking the photo with each of you in it.
Prop up your phone and use the timer option. Your smart phone totally has a timer option (usually in your camera on the top of the screen). Prop your phone with a water bottle and set the timer to go off in three or ten seconds.
Use a selfie stick. However silly you might feel using one, selfie sticks have some serious photo power. When you're out with the kids on an outing to the park or the zoo, pack your selfie stick in your purse. Don't be afraid to pull it out and put yourself in the photo too!
Photo Gifts for Mom
If you're searching for the perfect Mother's Day gift, check out CVS Photo where they have a variety of unique and affordable photo products that are customizable to meet your needs. From prints, to photo books, to wall and home decor. At CVS Photo, you'll find the perfect gifts for mom and grandma!
You can choose from homemade calendars mom that can remind mom every day of family and fun. There are photo phone cases, blankets, and even pillows that mom will love! Plus, get your photo products when you need them! CVS Photo offers FREE same day pickup at your local CVS store, free ship-to-store, and ship-to-home, so you can choose the option that works best for you!
CVS Photo is Convenience and Quality
Making personalized photo products on CVS Photo is as easy as printing photos directly from your camera roll or Facebook account via the CVS Pharmacy Mobile App, using the in-store KODAK Kiosk, or sitting in your jammies at home and creating photo products on CVS.com/photo.
My personal favorite gift to give and receive are photo books. I think back to that homemade photo book my grandma made me and it will always be a treasure. Photo books are a personal history. They are a still frame of your life and what better gift to give mom than to show her all the good memories you've had together? CVS photo books are affordable and high quality for any occasion. 
Although the sacrifices are plentiful, there's nothing I'd rather be than a mom. This year, I'm stepping out from behind the camera more and making sure our favorite family photos have me in them. Happy Mother's Day!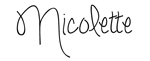 Photography by Melodee Fiske
Model: Bethanie Garcia
*I'm proud to be partnering with CVS Pharmacy to help spread the word about their photo services. All opinions expressed are my own, and all product claims or program details shared should be verified at CVS.com or with the appropriate manufacturers.
Disclosure: This post may contain affiliate links. This means, we may receive a small commission if you choose to purchase something from a link we post (including links to amazon.com because we are a participant in the Amazon Services LLC Associates Program. Don't worry, it won't cost you anything. This small percentage just helps us keep the power on and the Diet Coke stocked. We appreciate your support!