It can be difficult to teach children to be grateful when we're living in such an entitled world. We're always working on ways to teach these concepts to our children, of course, while trying to emulate these qualities ourselves.  These Thanksgiving books can be very helpful in teaching children to be thankful.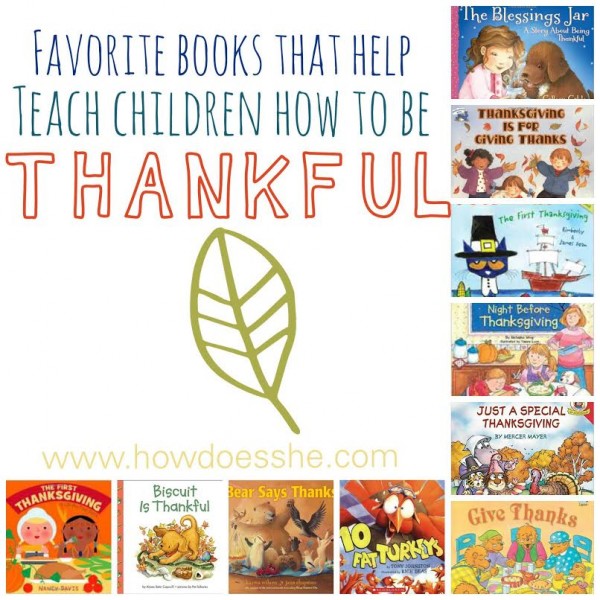 Everyone desires to raise grateful children….RIGHT?
May I first suggest two books for parents? These books have been super helpful to me personally in teaching my kids gratitude in an entitled world.
First, THIS book


GET IT HERE
I loved this book because it really taught me the lifelong importance of telling my kids "NO".
GASP!
Yes, NO is okay moms!
It's a great addition to your parenting library.
I also really like this book by one of our favorite parenting experts whom we have featured many times, Amy McCready. She focuses on ridding your home of the entitlement trap and helping kids to develop their own responsible and grateful behaviors.
Use These Thanksgiving Books to Help Teach Gratitude and Thankfulness
Now, how can we teach concepts of gratitude and Thanksgiving directly TO our kids in a way they will find interesting?
My son has always loved reading. He loves being read to even more. Maybe your kids are the same?A family tradition of ours is to have a good stash of books for each holiday and I keep them in a basket by the fireplace. The kids love to browse through them and we love to read through them as a family. This year, we are trying to read one book about gratitude or Thanksgiving each night. I feel like this provides an opportunity for reflection and helps to refocus the Christmas "gimmes" which often occur this month!
 Here are some of our favorite read aloud and entertaining Thanksgiving books that actually teach something about this wonderful time of year.
Click the pictures to Purchase!!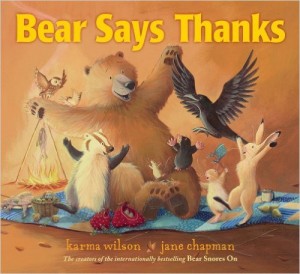 Focused on family and friendship – this story is a happy little favorite.
Read about Bears big dinner feast and how they all made great memories while learning to say "THANK YOU!".
 Punky Grace joins forces with her grandma to fill their "blessings jar" with every blessing they see! It's amazing how she changes her attitude by recognizing her blessings. This is a must have and a great way to introduce your OWN blessing jar in the month of November!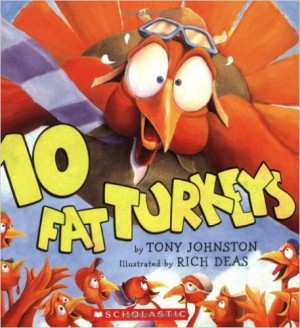 If you're looking for a funny Thanksgiving book, this is it! It's also great for learning to count! The kids will have a lot of fun reading (or acting out) how the turkeys come-and-go by counting backward from 10 to 0!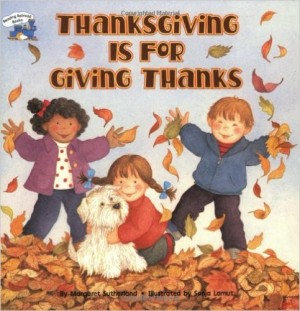 This is a cheerful book with colorful illustrations that catch the eye. It's a simple read for early readers and focuses on the meaning and purposes behind Thanksgiving.
Plus, It's only $3 – making it a NO BRAINER purchase!
 I love this book! Biscuit books are some of the first books my kids learn to love!
Never too early to read about Biscuit and his favorite things that he is oh-so-thankful for! You can also hang out with Biscuit at his Thanksgiving celebration in THIS Thanksgiving holiday focused book.
This one is a classic favorite. I love that my boy loves The Berenstein Bears books as much as I did as a kid.
There is ALWAYS something to learn from these bear cubs. This is another inexpensive option as it's only $3!
Celebrate along with Little Critter and his family as they have an unforgettable holiday. Little Critter books are always a favorite!
 This Caldecott-winning, gorgeous picture book by Alice Dalgliesh beautifully teaches about the origin of the Thanksgiving holiday and is sure to touch the hearts of ALL ages! It's a wonderful way to introduce the history of Thanksgiving in a kid-friendly way.
 Who doesn't love Pete the Cat?! We sure love him in this house!
Read about how Pete learns from a hard situation all while learning about the true meaning of Thanksgiving.
 These "Night Before" series of books are some of my kids' favorite. This step-by-step story will take you through everything from prepping food, greeting the family and enjoying the holiday with those you love. I love the anticipation it builds for my kids! Under $5 too!
For the youngest crowd, this best selling and adorable "lift-the-flap-book" introduces pilgrims and Native Americans. Toddler loves the bright illustration and opportunity to interact while lifting the flaps.
This Thanksgiving book always leaves us in absolute stitches! Watch Mr. Turkey try to escape his inevitable Thanksgiving day end by disguising himself! This is a hoot, for sure!
What are some of YOUR favorite Thanksgiving books?
How do you teach your littles to be more grateful?