I know that Halloween is mostly for the kids, but my kids and husband don't. Every year just before it's time to start knocking on some doors for candy, my husband looks at me and says "what are we going to wear?!" I give him that frazzled "it's not happenin'" look of a mom who just finished making 3 costumes. That doesn't stop him. He goes to his stinky lacrosse bag and out come his referee shirts and his whistles. Awww, how cute, his and her ref outfits. Ick. You know what I say to that? NOT THIS YEAR MISTER! I've collected a bunch of ideas that require very little prep. So if you are as unprepared as I am, these ideas are for you.
Blind Referee- As not to disparage my husband's idea, we could go with that, but add some creativity. Add a pair of sunglasses and a stick or cane and you've got a blind referee. And aren't they all?
Rock Band- We all have, or have access to, some form of this video game, right? Get out the guitar, rat your hair, go crazy with the make-up and tear up the clothes you have in the bag for goodwill. Rock out!
Brawny- This one is for the guys. Plaid shirt, jeans, and a roll of paper towels. Enough said.
Self Portrait- Attach an empty frame to the bill of your hat and you are your own original artwork. Most of us have heard of this idea but if you dress up in fancy clothing you become one of the pictures in Hogwarts Academy.
Pig-This can be no sew or you can put a little more time into it. It can also be used for a lot of other animals. For the body, sew or glue a giant fleece bag. Slightly round the shoulders and leave openings for your head and arms. The Ears are worn like a halo and are made with fleece and pipe cleaners. Use pipe cleaners behind the ears to help them stand up. The nose is pretty self explanatory. Big pink circle, two small black circles and pipe cleaners.
Family Tree- Wear khaki pants on the bottom and a green shirt on top. Attach leaves cut from paper, felt or fleece. Attach pictures of your family all over yourself and you are your family tree. Easy! Took me 15 safety pins and 15 minutes.
A Partridge in a Pear Tree- Keeping with the tree theme…add fake pears or cut outs and make a quick stop at the craft store. Get a fake bird from the floral section and you're celebrating Christmas early!
Shoe Horn(s)- You gotta cut me some slack on this one. I came up with it late at night, but I like it. All you need is a headband, a shoe or two and something to attach them together, like floral tape, wire or even duct tape. Advice on the shoe: I'd go with a child's Croc. Light weight and had a strap in the back for attaching purposes. Attach the shoe or shoes on the headband like horns. Crazy, but admit it, you've never seen it before.
Lego!- Take a bright shirt and either get plastic cups to match or spray paint them to match. Cut the cups down and attach them to the shirt bottom up. Write Lego on them and you're a Lego block. Another Lego idea: Empty one of the huge plastic containers that comes with pretzels or cheese puffs, spray paint it yellow and fashion it into a Lego head with openings for the eyes and mouth. Instant Lego guy!
Pumpkin- Totally traditional, right? But I don't have pumpkin costume larger than 9 months old…or do I? My friend Camille came up with this. Get a leaf bag that looks like a pumpkin. Cut holes for the legs and arms, reinforce the holes with some duct tape from the inside and hop in. Fill it with wadded up newspaper and tie it off (gently) at the neck. For the lid, use the lid of your real jack-o-lantern, trimmed down. Use fleece, batting, or a plastic bag to separate you hair from the pumpkin goo. Tie it on with a ribbon.
Lunch Lady- The lunch ladies of today can be a hip and happenin' bunch. We're going for the iconic lunch lady look. NO OFFENSE LUNCH LADIES!!!! Frumpy dress or jumper, flesh colored nylon stockings, socks and tennis shoes. You'll need an apron, of course. The finishing touches are what will really define you. Get a pair of latex gloves and a hair net and last but not least, heavy blush in the middle of the cheek. I'm not sure why that's the icing on the cake, but it works for me.
Clark Kent and Lois Lane- This is a great his and her costume. Guy- Superman shirts these days are a dime a dozen. Wear one under a dress shirt buttoned about half way up. Pin it open a bit so that the "S" can be seen. Put on a tie but pull the knot to the side and then pin the tie like it's blowing over your shoulder. If you wear glasses, wear them a little askew like you're ready to rip them off, or tuck some in your pocket. A briefcase with papers sticking out of it doesn't hurt either. Girl- You're job is easy. Wear something business dressy. A pencil skirt and tailored jacket or something. A pencil tucked behind your ear and a notebook would be good additions. Mostly, just hang out with Superman, and you're good.
And last, but not least, there's always gold lamé.
I know, you're thinking NO THANKS MAMA, but hear me out.Long, long ago when I was in college, my friend and I were shopping and on the clearance rack hung an entire shimmering gold outfit for a couple of dollars. She HAD to buy it. I didn't catch her vision, but I've since seen the wisdom in that purchase. Somehow the gold lamé ended up in my closet and the possibilities are endless. That is, if you're willing to throw the pride aside. Close your eyes and envision. Tina Turner, MC Hammer, a Solid Gold dancer, Cleopatra, anyone from the 1980's….and the list goes on. Yeah, that gold lamé is a keeper. Watch for particularly crazy things this year that you can use as a go-to for years to come.
For now, find a fun and easy idea, dress up and save yourself from a bunch of disappointed kids like these.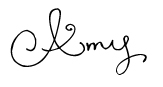 {We're linking up to these great parties!}