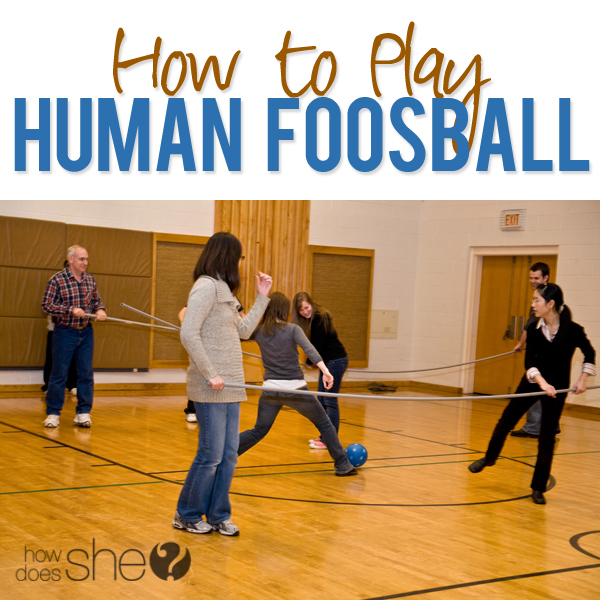 How To Play Human Foosball
My husband's family has a family reunion every year on Boxing Day (that's December 26th for those of you in the USA ;))  At this reunion I was taught How To Play Human Foosball.  I had never heard of it before, and if you're like me, today I'm going to introduce you!
Here's what you'll need:
– masking tape or painter's tape
– PVC pipe
– duct tape
– a ball that doesn't hurt when you get hit with it!
– at least 10 people
(we played with 18 people at a time, but you could fit more)
The game is just like table top foosball but with real people.
Start by duct taping your piping together to make several long poles. (The length of your poles will depend on the size of the room you're playing in, and the number of people you're playing with)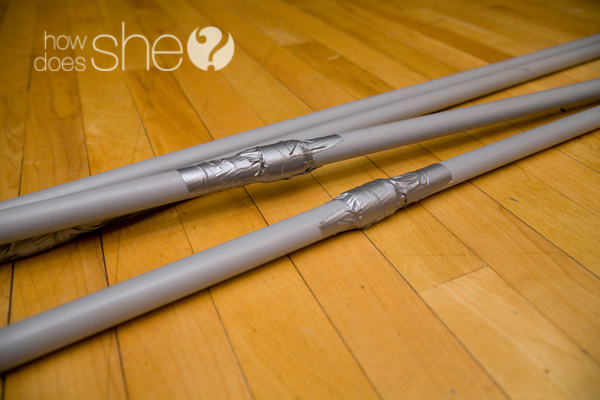 Evenly place the poles across your playing area.  Then mark lines onto the floor on either side of each pole (approx. 1.5-2 feet wide) with masking tape or painter's tape.  Players holding onto that pole cannot step outside of the marked area.  In my picture there is no tape because this game has been played so many times in this gym that there are permanent marks on the floor from the masking tape.  We recommend using painter's tape if you want to preserve your playing surface!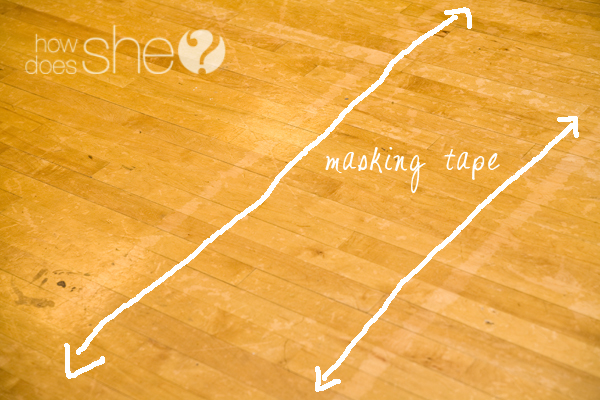 At either end of the playing area, designate a goal.  The goalies can use their hands. I've outlined what we used as our goal area in the photo below (that's my hubby playing goal ;)).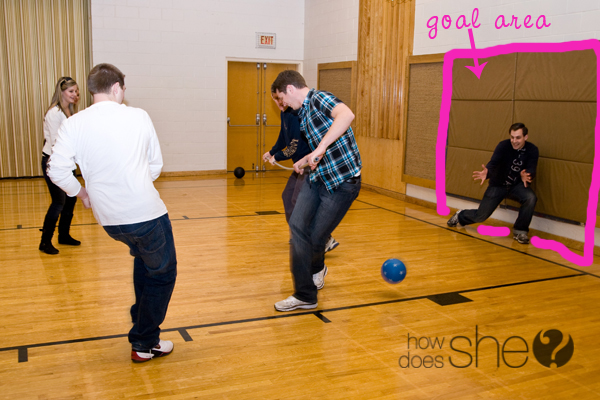 I drew up this little diagram in photoshop so you could get an idea of how to set up the game.  Each line represents a pole.  Each dot is a person (green is one team & purple is the other).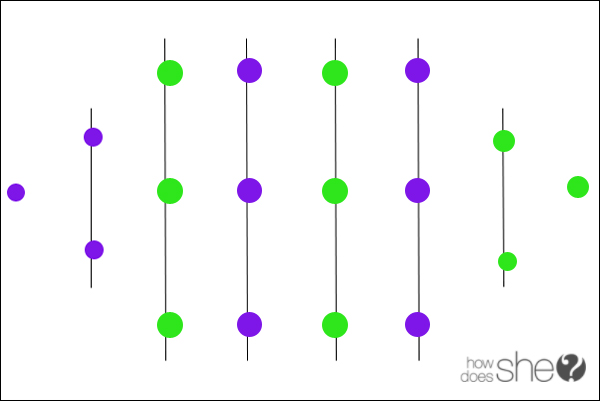 Below you can see the game in action with everyone in position.
Here's another action shot (I think you're supposed to play with both hands on the pole, but we decided that it's okay to let go of the pole with one hand, but you have to have one hand on the pole at all times).
And last but not least, I had to include this shot that my sister in law grabbed of me and my fancy footwork:
Next time you're getting together with a bunch of people and you want a fun game to play, I definitely recommend that you get your hands on some PVC piping & try some human foosball- so much fun!!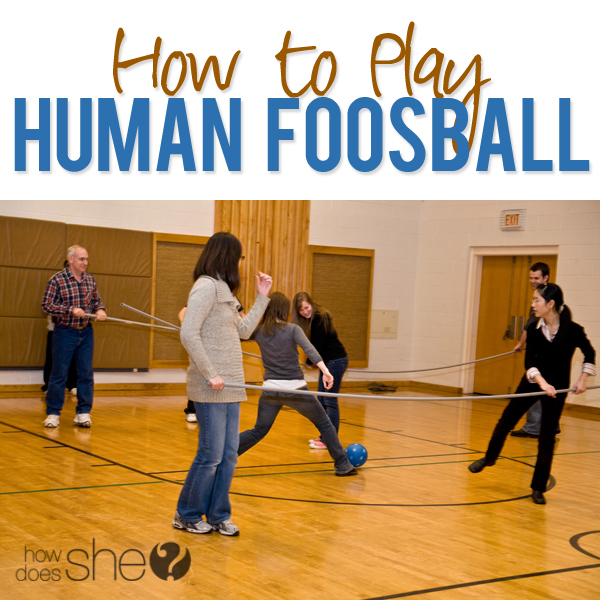 Thanks for reading, I hope you find an opportunity to try this!  I love sharing ideas with you here at HowDoesShe!  Come on over and see me at my blog Raising Memories sometime, too!