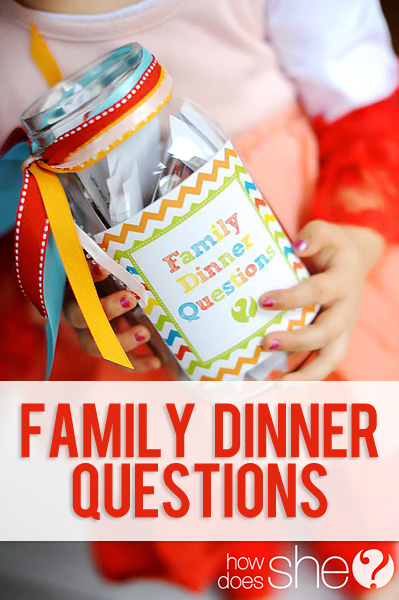 It's so easy for everyone to go their separate ways, grab a bite to each as they pass to go out the door for their various activities. I grew up in a family of 8 kids, and as we got older, it got harder and harder to get everyone home at the same time for dinner.  Does that happen in any of your homes?
We all decided to try our hardest to make dinner as a family a priority, and not only that, but to truly communicate with each other.
That's why I was thrilled when Chickabug designed these exclusive Family Dinner Printables for our HDS readers. 🙂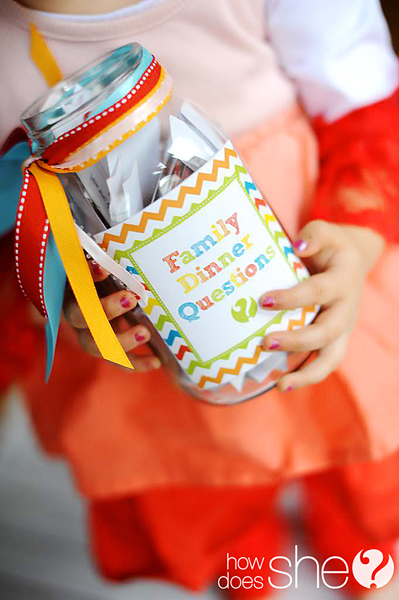 Sometimes it's a little difficult to get the conversation started, these questions are the perfect starting point.
All you have to do is download, print, and cut.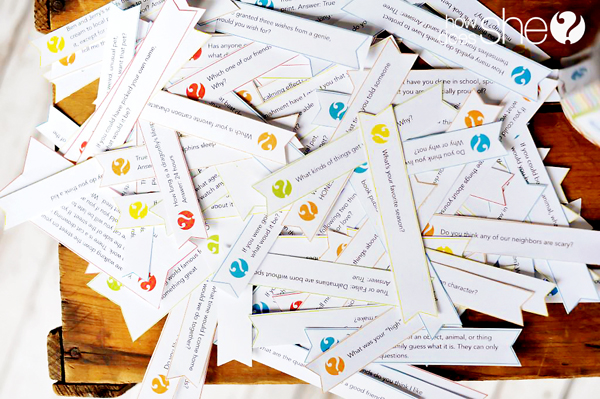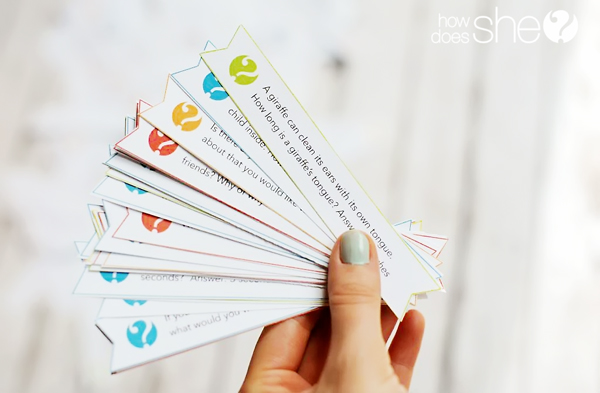 There is even a cute label you can print out for the front of a jar.
They fit perfectly on a quart size jar. I found one that has a smooth surface for crafting at Hobby Lobby.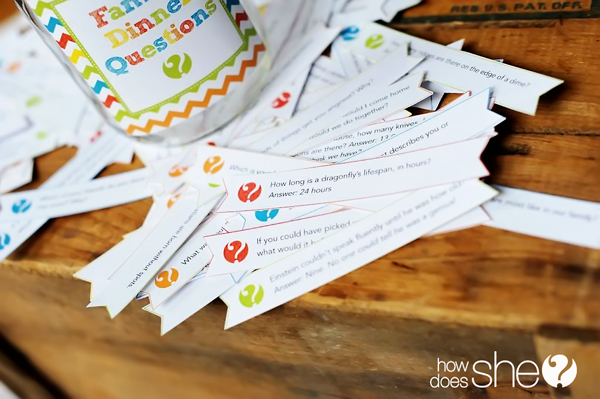 I enlisted my daughter's help to fold all the questions and put them in the jar. 🙂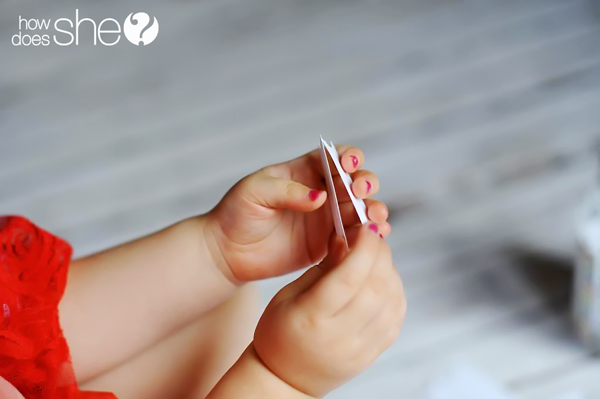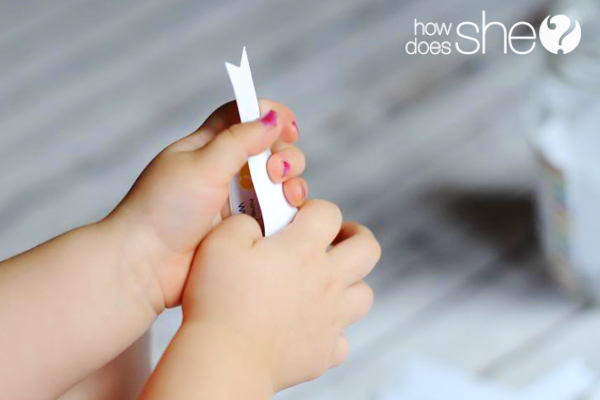 There are dozens and dozens of questions, and even fun trivia!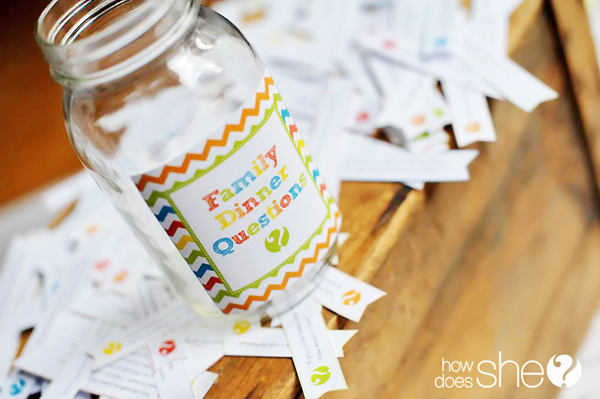 There is nothing more important than family, but do we always spend actual quality time talking with each one of them?
Here are some examples of the questions:
"Tell me the five best things about you."
"Do you dance crazy when no one is looking?"
"If you could have picked your own name, what would it be?"
"What do you think of my driving?"
"What is your very earliest memory as a very little kid?" 
Some of the questions are serious, some are silly, some make you think. But most importantly they will get you talking.
These family dinner questions would be such a fun tradition to start with your family! You may be surprised what kind of conversations these questions may spark, and the things you may learn about each other.
How do you get your hands on these beauties? If you are already a HowDoesShe email subscriber, they are in your inbox. If you aren't an email subscriber, join us! The printables (along with all of our other FREE printable sets) will automatically be sent to you once you've subscribed.
We send an e-mail once a week updating you on our creative posts. Don't worry, we treat our e-mail subscribers right. We pinky promise to never EVER sell your e-mail address.
—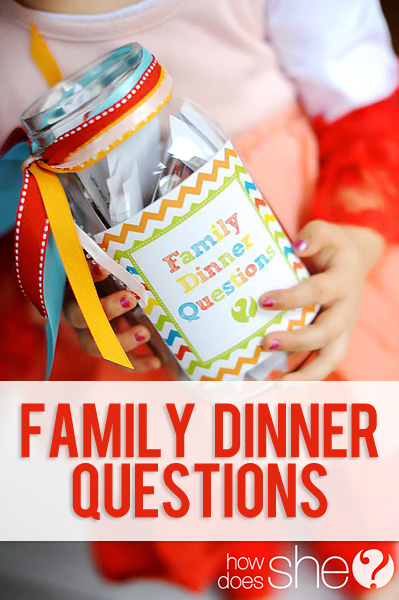 We've created quite the collection of exclusive printables! We hope you are loving them and USING them! A special thanks to Chickabug, who has created every last set. She is an incredibly talented graphic designer whom we adore. Make sure to check out her all of her party themed printables in her shop.