*We'd like to thank Calphalon for collaborating with us on this sponsored post. Their knives cut like a dream and make eating the rainbow so much easier!
I'll be the first to admit that the year 2020 didn't necessarily bring out the best in me nutritionally speaking.
Stress, uncertainty, and being with my kids nearly every minute of the day led to more chocolate consumption than I care to admit and snacking on their leftover chicken nuggets. Days upon days of quarantine resulted in the same old breakfast and lunch on loop: cereal for breakfast and a bagel and protein shake for lunch. While not a terrible discretion, I've noticed one glaring omission from my diet—where were the fruits and vegetables?
What I've been eating wasn't necessarily bad, but it was by no means great either. What a missed opportunity to get vital nutrients and energizing vitamins that come from foods that were very recently living and growing, from seed to something vibrant and beautiful.
Eating the Rainbow and Making it a Habit
One of my physical goals this upcoming new year is to eat the rainbow. More colorful fruits and vegetables, and while it can be easy to forget, here are some ways to make eating the rainbow become more of a habit than an afterthought.
1. Cut fruits and vegetables immediately
You can stock up on fresh fruits and vegetables with all the good intentions in the world, but unless you make them convenient and accessible, they're likely to go bad before you get to them.
Cut them immediately and place them in a veggie or fruit tray that you can easily grab from the fridge. When I place veggies right by my knives and a cutting board, I'm more likely slice them up. And when I slice up an apple, it gets gobbled up in a second as opposed to that same apple hanging out whole in the fridge for a week. (Check out one of the best apple slicers on the planet!)
Slicing up your fruit and veggies makes you more apt to snack on them! And what you cut with matters too.
Calphalon cutlery is top-of-the line and affordable too. In fact, the Calphalon brand started out serving only restaurants and professional chefs. Soon home cooks caught onto the premium quality and affordability and wanted in too. After overwhelming popularity, Calphalon became available to everyone!
Now you can find Calphalon online and in-stores with superior bakeware, cookware, and knife sets.
Calphalon knives cut like a dream, and the coolest part about this Precision Sharp IN Nonstick set is that they are self-sharpening! The Sharp IN technology sharpens each knife every time you remove it and return it. No taking knives to get sharpened or ill-attempts to do it yourself. Brilliant!
2. Keep it exciting
Keep your relationship with fruits and veggies exciting by trying new things. When possible, visit a farmer's market or specialty grocery store to grab some interesting produce to try. Some cool fruits to try include: dragonfruit, jackfruit (can take on a savory, meaty taste. Try making jackfruit tacos!), and guava. Experiment with these unique veggies: kholrabi (We used to grow these in our garden. They're kind of like a big radish and are delicious with a sprinkle of salt.), jicama (yummy in salads), and artichokes (my kids have grown to love them!).
3. Dip it
When it comes to music and veggies, both are better with a little dip. Cut up a tray full of fresh veggies and add a side of hummus or ranch and watch those carrots, broccoli, and peppers fly off the plate.
Looking for some yummy veggie dips? Try these three! And here's an easy berry dip that is great with apples, oranges, pears, and more.
4. Live by the "add one" rule
The add-one rule is simple. Whatever you're eating, add a fruit or vegetable to it. Toast for breakfast? Add apple slices. Pasta for dinner? Toss it with some marinated cherry tomatoes. The add-one rule is an easy way to get some much-needed fruits and veggies into your daily diet.
So make eating the rainbow a daily goal that then turns into a habit. You'll get more essential vitamins, folate, and fiber into your diet that in turn aids in healthy digestion and can even reduce your risk of cancer. Have a good knife that makes cutting fruits and vegetables more convenient. Always keep sliced produce handy and try new varieties every once in a while (have you tried purple potatoes? They're so fun!). Add some flavor with a yummy dip and always strive for the add-one rule and you'll be golden. Live healthy, live happy.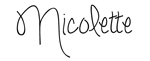 срочные займы на карту онлайн без отказа занять деньги в долг