*HowDoesShe is thrilled to have partnered with Burt's Bees™ new Plant-Based Protein Shakes to bring you these delicious smoothie bowl recipes!
It's a squeaky clean new year—time for fresh resolves and clean slates. I kinda like clean slates. This year, I'm trying to shake up my regular resolutions so that come March, I don't scratch my head and think, Now what were those resolutions again?
Shake Up Wholesome Eating & Drinking
First and foremost on my "Healthy Me" resolution list is to eat and drink more wholesome foods and beverages. I'm kind of ashamed at how many processed snacks I keep in the house. I know cookies from a box aren't good for me or my kids or that veggies in chip form really don't count as veggies at all.
I hereby pledge to take the wholesome food shake-up. This means that when given the choice between granola from a box or the more wholesome homemade version where I am in control of every single ingredient…I'm going to get my mixing bowl out. This means reaching for fresh fruits over donuts and carrots and ranch for an after-school snack rather than cheese-puffs.
Clean Up Your Diet
Eating and drinking more wholesome foods and beverages doesn't need to be a prison sentence. There are so many delicious ways to clean up your diet. These easy switches are so much better for your body and will make you feel better too!
Ditch soda once and for all.
Offer fresh fruits and vegetables at every meal.
Buy the majority of your foods from the perimeters of the grocery store—produce, eggs, protein, etc. The middle aisles are usually the processed foods playground.
Make more homemade food.
Burt's Bees NEW Protein Shake!
Luckily there are companies out there who are striving to clean up our food. For 30 years, Burt's Bees™ has believed that beauty and well-being should come from the inside out. Burt's Bees™ has created a BRAND NEW plant-based protein shake that is a perfect addition to your New Year's health resolutions.
Burt's Bees™ Protein Shakes are plant-based and made with 70% organic ingredients. Each shake has five protein sources: Pea, Rice, Flaxseed, Sunflower Seed, and Oat—all highly digestible and power-packed to get you through your day.
No Dairy, Soy, or Gluten
Burt's Bees™ new protein shakes are made with 70% organic ingredients, non-GMO, made with no artificial sweeteners, flavors, are gluten-free, soy-free, and dairy-free. Let me scream this from the roof-tops…Burt's Bees™ Protein Shakes have no dairy, soy, or gluten!!!
They are perfect for my little guy who has a major dairy intolerance. Now we can drink from the same shake! Find them conveniently on Amazon.
I've tried a ton of protein shakes out there. One thing they all have in common is an artificial sort of taste. Let me tell you in utter honesty, Burt's Bees™ Protein Shakes have none of that what-so-ever. Both the vanilla and chocolate flavors have a delicious earthy taste you notice from the first sip. Find more Burt's Bees™ inspiration on Pinterest!
Shake Up Your Old Protein Shake
Do you know that the most popular New Year's resolution is to stay fit and healthy? Yet, experts say that many people fail at their resolutions because they make huge goals that a few weeks down the road, start to feel unachievable.
Personally, I get bored easily. I need to shake things up in order to stay interested. This often means trying a new fitness class or going out of my comfort zone to sign up for a race. In wholesome eating, I need to shake things up too. That's why I think you're going to love this new spin on the regular old protein shake. Meet the smoothie bowl!
Smoothie Bowls
Smoothie bowls are a spin-off of regular smoothies or protein shakes. Instead of being served in a cup, they are thicker and poured into a bowl then topped with all kinds of yummy, wholesome toppings like toasted coconut, flaxseed, nuts, granola, and shaved dark chocolate.
The textural play of cold and crunch in your mouth is crazy-good. You can get so creative with smoothie bowls, plus they're packed with protein to power you through your workout or through your day!
This smoothie needs to be very thick, not like a regular smoothie or protein shake. The key is to add the liquid slowly and keep blending until you get a nice, thick smoothie. Add a little bit of pomegranate juice, the Burt's Bees Protein Shake powder, fresh pomegranate seeds, and 1 cup of the frozen fruit. Blend until combined. Add the rest of the frozen fruit and blend until you get a thick smoothie. Do not overblend.

Pour into a bowl and serve with toppings of your choosing. Try slivered almonds, granola, chia seeds, flax seeds, pomegranate seeds, blueberries, raspberries, dark chocolate shavings, etc.
Chocolate Coconut Protein Smoothie Bowl
1/2 cup of coconut or almond milk
2 frozen bananas
1/2 cup of frozen berries
1 heaping teaspoon of peanut butter
Blend together until consistency is how you like it. It may require you to stop and mix up the fruit a bit again so it hits the blades.
Toppings:
Granola (which I layered on bottom)
Dark chocolate shavings or chocolate chips
Toasted Coconut shavings
The Good Stuff
When you drink a Burt's Bees™ Protein Shake, you know you are getting the good stuff. Daily Protein was crafted with the right mix of plant protein and vitamins to start your day with a nutritional boost. Protein +Healthy Radiance with Antioxidant Vitamins A, C & E helps promote a healthy glow. And Protein +Gut Health with Probiotics contains prebiotics and Ganeaden BC³º probiotics to help support digestive health as part of a balanced diet and healthy lifestyle.
No matter which shake you reach for, you'll get a great-tasting, silky smooth shake (no grit or chalkiness) with delicious vanilla and chocolate flavors, lightly sweetened with honey, monk fruit extract and Stevia leaf extract. Each shake can help make sticking to your healthy resolutions much easier.
You can find the new Burt's Bees™ Protein Shakes at BurtsBees.com or conveniently on Amazon. Find more yummy inspiration on the Burt's Bees Pinterest page!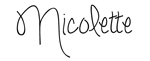 *This post was sponsored by Burt's Bees. All opinions are my own.
Photography by Cristi Dame
Burt's Bees™ sponsored this post . The opinions and text are all mine.