It's a squeaky clean new year—time for fresh resolves and clean slates. I kinda like clean slates. This year, I'm trying to shake up my regular resolutions so that come March, I don't scratch my head and think, Now what were those resolutions again?
Shake Up Wholesome Eating & Drinking
First and foremost on my "Healthy Me" resolution list is to eat and drink more wholesome foods and beverages. I'm kind of ashamed at how many processed snacks I keep in the house.
I hereby pledge to take the wholesome food shake-up. This means reaching for more fresh fruits and vegetables and this protein smoothie bowl is a delicious start!
Clean Up Your Diet
Eating and drinking more wholesome foods and beverages doesn't need to be a prison sentence. There are so many delicious ways to clean up your diet. These easy switches are so much better for your body and will make you feel better too!
Ditch soda once and for all.
Offer fresh fruits and vegetables at every meal.
Buy the majority of your foods from the perimeters of the grocery store—produce, eggs, protein, etc. The middle aisles are usually the processed foods playground.
Make more homemade food.
Shoot for 80/20. 80% of your family's diet should focus on clean foods and leave 20% for family favorites like crackers and cereal. Hey, no one's perfect!
I've tried a ton of protein shakes out there, but none compare in taste to this protein shake. It's absolutely delicious! And specially formulated for women to support weightless and muscle building.
Shake Up Your Old Protein Shake
Personally, I get bored easily and need to shake things up in order to stay interested. This often means trying a new fitness class or going out of my comfort zone to sign up for a race. In wholesome eating, I need to shake things up too. That's why I think you're going to love this new spin on the regular old protein shake. Meet the protein smoothie bowl!
Fruit Smoothie Protein Bowls
Smoothie bowls are a spin-off of regular smoothies or protein shakes. Instead of being served in a cup, they are thicker and poured into a bowl then topped with all kinds of yummy, wholesome toppings like toasted coconut, flaxseed, nuts, granola, and shaved dark chocolate.
The textural play of cold and crunch in your mouth is crazy-good. You can get so creative with smoothie bowls, plus they're packed with protein to power you through your workout or through your day!
Blend and pour in a bowl. Top with pomegranate arils, chia seeds, fresh berries, sliced almonds, etc. Enjoy!
Chocolate Coconut Protein Smoothie Bowl
1/2 cup of coconut or almond milk
2 frozen bananas
1 heaping teaspoon of peanut butter
Blend together until consistency is how you like it. It may require you to stop and mix up the fruit a bit again so it hits the blades.
Toppings:
Granola (which I layered on bottom)
Dark chocolate shavings or chocolate chips
Toasted Coconut shavings
Enjoy!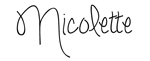 This smoothie needs to be very thick, not like a regular smoothie or protein shake. The key is to add the liquid slowly and keep blending until you get a nice, thick smoothie. Add a little bit of pomegranate juice, the Burt's Bees Protein Shake powder, fresh pomegranate seeds, and 1 cup of the frozen fruit. Blend until combined. Add the rest of the frozen fruit and blend until you get a thick smoothie. Do not overblend.

Pour into a bowl and serve with toppings of your choosing. Try slivered almonds, granola, chia seeds, flax seeds, pomegranate seeds, blueberries, raspberries, dark chocolate shavings, etc.