*We're teaming up with Albertsons to tell you all about the amazing Stock Up Sale going on at your local store. You can even win groceries for a year!
Back in the day, couponing was my jam and Albertsons was my store. I'd spend hours clipping and organizing coupons and hours shopping. The result was a full pantry that I could draw from at a moment's notice. It was awesome.
Today, the hours I once devoted to couponing all go to my growing family. With six of us, we go through a lot of food. I still stock my pantry and I still rely on Albertsons to give me the best deals, especially during their HUGE Stock Up Sale going on now!
I don't even need to clip coupons, these prices are so good! And you can save even more when you download the Albertsons app.
Stock Up Shopping: Why It's Smart
Keeping a stocked pantry is smart for several reasons:
It's important to store food in the case of an emergency or natural disaster.
It saves you tons of money to stock up on items that you frequently use when they're on sale.
You have all the basics you need to create a meal at your fingertips.
12 Basic Items To Keep Stocked in Your Pantry at All Times
Head to your local Albertsons Company grocery store including Albertsons, Safeway, ACME Markets, Jewel-Osco, Vons, Pavilions, Randalls, Tom Thumb, Shaw's Supermarkets, Star Market, United Express, United and Carrs/Safeway for an amazing stock up sale that will fill your pantry for a bargain.
Check out my haul and the 12 basic items to keep stocked in your pantry at all times.

1.Soups
Soups make great lunches. Keep them in a warm thermos or have them handy for nights when you need a quick, warm meal.
2. Cereal
Most households tear through breakfast cereals and that can get expensive. It's a smart move to stock up on name brand cereals when they're on sale.
3. Peanut butter
Peanut butter is another family staple that can last for a year. Stock up for all those PB&Js and the many recipes that call for peanut butter too.
4. Macaroni and cheese
If you've got kids, you need boxes and boxes of macaroni and cheese on hand. I personally like the brands made with real cheese and no artificial junk. Kids hardly know it's healthy!
5. Taco shells
For all those Taco Tuesdays, it's nice to have a stash of taco shells ready and waiting in your pantry.
6. Baking mixes
You never know when a baking mix will come in handy. They've saved the day many times with that teacher appreciation dessert buffet I forgot I signed up for or even fun birthday cupcakes that you don't have to sweat over.
7. Lunch box snacks
I always keep my pantry stocked with plenty of options to fill those lunch boxes like crackers, granola bars, fruit snacks, and cookies. They're nice to have on hand when mornings get hectic.
8. Pasta sauce
Pasta sauce is one of those pantry items that come in so handy when you're crunched for time and want to throw together a quick, healthy meal.
9. Broths
It's smart to stock up on plenty of broths for those yummy soup recipes that will warm you up on a cold night.
10. Seasonings
There's nothing worse than being hands-deep in a recipe only to look in your pantry and see you're out of seasoning. During stock up sales, I always grab plenty of seasonings.
11. Canned tomatoes
Plenty of recipes call for them and whenever I can get diced tomatoes, crushed tomatoes, or whole canned tomatoes for a bargain, I stock up.
12. Canned beans
You'll save so much money cooking for your family rather than eating out, not to mention it's healthier too. Canned beans like black beans, refried beans, and chili beans are a good thing to keep in your pantry for many homemade meals.

I found all of these great products for an amazing deal at my local Albertsons. During the Stock Up Sale, I fill my cart full of my favorite staples from General Mills, Kraft, Nabisco, and more that I pack in lunch boxes and use in cooking for months.
Albertsons is giving away groceries for a year for one lucky winner. Between October 4th and October 19th, show them how you stock up your pantry and share a photo of your Stock Up haul using the hashtag #StockUpSale2017. Share your photo on Twitter, Instagram, or the contest site by October 19th and show us how you stock your pantry!
For official rules and details click here!
Participating products:
Honey Nut Cheerios™
Cheerios™ 8.90oz.
Cinnamon Toast Crunch™ 12.20oz.
Progresso™ Traditional, Rich & Hearty, Reduced Sodium, Light Soup, Vegetable Classic, selected varieties 18-19oz
Nature Valley™ Granola Bars 7.44oz-8.44oz
Yoplait® Traditional Yogurt, 4-6oz, selected varieties
Oui™ by Yoplait® Strawberry French Style Yogurt 5oz.
Annie's™ Natural Mac & Cheese 6oz; selected varieties
Old El Paso™ Shells
Totino's™ Pizza Rolls 15ct, Totino Party Pizza 9.8-10.4oz, selected varieties
Betty Crocker™ Hamburger Helpers, 4.7-8.7oz, selected varieties
Betty Crocker™ Fruit Snacks, 4.5-8oz, selected varieties
Chex Mix™ 8-8.75oz, selected varieties
Betty Crocker™ Super Moist™ Cake Mix, 15.25 – 16.25oz., select varieties
Betty Crocker™ Whipped Frosting, Milk Chocolate 12oz.
Betty Crocker™ Brownie Mix, Chocolate 18.40oz.
Pillsbury™ Apple Toaster Strudel™, 6ct., 11.70oz.
Coca-Cola Mini Cans
Dasani Sparkling Black Cherry
Classico Tomato Basil
Heinz Ketchup
OREO 14.3 oz
Ritz 13.7 oz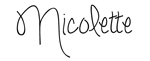 This is a sponsored post written by me on behalf of Albertsons.