Thank you to our friends at UpWest for sponsoring this post! Softest clothes ever!
I don't know about you, but I just want summer to be as easy as possible. Give me easy weeknight meals, easy schedules, and most importantly of all–easy clothes that I don't have to work so hard to look great in. Give me all the tee-shirts, all the comfy shorts, and all of these pieces from UpWest that are some of the softest clothes you'll ever own.
These are clothes you'll be the first to throw on to head outside because they're so easy and always cute.
12 of the Softest Clothes for Summer
If you struggle knowing where to shop for clothes these days, don't worry, you're not alone. I'm a nearly 40-year-old woman who still feels 25 at heart, but when I look around at all of today's trendy clothing, I think, "That's just not me."
So where do you shop when you want to look chic and cool, but you don't care for crop tops and balloon pants?
The answer: UpWest. I've said it before and I'll say it again. They just know cool, comfy clothes.
And right now you can get 20% off any order with code OLOGY20. Amazing!
Refresh your closet for summer with some of these ultra soft, ultra cool, and ultra comfy pieces.
1. The Anytime V-Neck Tee
Ladies, this tee is one of my very favorites in the whole world. It looks amazing on and is just oversized enough to drape nicely. It's on-trend without the crop and my favorite way to wear it is with a half tuck in front with my favorite jeans, shorts, or leggings. I promise, it's so great you'll want it in multiple colors (which it comes in NINE!) Size down if you don't want it to be quite as oversized.
The V at the neck is quite lovely. What a simple and chic outfit.
2. Relaxed Terry Dress
Now this Terry dress is a versatile dress that you'll want to live in all summer long. Soft as your favorite sweatshirt, but breezy and cool, you can layer it up or simply wear it as is with your favorite pair of sneakers.
3. Denim All-Around Shorts
I love me some good denim shorts, but I don't love that tight waistband that cuts into my middle when I sit. These glorious shorts solve that problem with a chic elastic waistband with the cutest tie front. Fits true to size, but I've found I like to size down with UpWest clothes as they tend to run a tiny bit big on me.
4. Perfect T-Shirt Dress
I love the gentle ease of this dress. It's hard finding the perfect summer dress that you can just throw on and go pretty much anywhere you go, and this is it! It's light and airy and would be a great one to wear to a summer baseball game or as a swimsuit coverup.
5. Ribbed Layering Tank
Easy like a Sunday morning in this ultra-comfortable tank that can go with literally anything in your closet. Wear it camping, to the lake, or while lazily reading a book on your back porch.
6. GO UpWest Stretch Pant
Pretty much everything about this pant is what's right with the world. Breathable jersey fabric that allows you to chase kids around and a natural rise bungee waistband that makes hiking especially pleasant. I love that the tie at the bottom allows you to wear them as tight or as loose as you'd like. UpWest continues to have the softest clothes ever!
7. Flutter Sleeve Romper
How fun and flirty is this romper? What a show-stopping addition to your summer wardrobe! I could see this turning heads at an outdoor concert or county fair. The super-soft organic plisse fabric is like wearing air.
8. Perfect Pocket Tee
Stripes always catch my eye and this short and sweet perfect pocket tee is the icing on a summer cupcake. So easy and so cool. Wear it out to lunch with friends with a great pair of shorts.
9. Relaxed Terry Shorts
I'm going to be honest. There are days in the summer I just want to wear my pj's all day long and with these relaxed terry shorts, I think I could pull that off. Mamas, these are the shorts you are literally going to want to live in day in, day out this summer. And they are a killer deal right now!
10. Tulip Hem Washable Satin Sleep Pants
Speaking of pajamas, oh sweet heaven, these sleep pants are dreamy. They're light as clouds, feel ultra luxurious, and unlike most satin…you can wash them at home (no dry cleaning in the summer for me).
11. THE Bike Short
I personally own these bike shorts and can attest that they are some of the most comfortable shorts I have. They are NOT tight and restricting like regular bike shorts and I love that they have the flexibility to wear to bed or to the gym. I'm usually a small and sized down to an XS and was glad I did. They are perfect.
12. All-Around Mid-Rise Shorts
While these shorts are a raging trend right now, I can see them going the distance as a classic pair of shorts you'll want to wear season after season. And there are so many great color options that you'll definitely want to snag a few. Shorts like these are the best to wear boating or as a swimsuit coverup because they're so easy to sleip on and off and they are just so dang cute.
Maybe now you can see why I love UpWest clothes so much. They are the softest clothes I own and they look amazing on every woman I see them in. Classic while still being on-trend. Wear them on repeat and I'd never judge.
So do your thing girl, but make sure you're comfy doing it.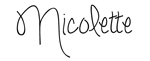 You might also like:
3 Reasons You Can and Should Wear a Romper