My love affair with succulents aside—these hardy, underrated house plants are having a serious Justin Timberlake moment. They're back and they're sexier than ever!
Along with the fact that it would take an apocalypse to kill them (seriously, I've gone months without watering mine!), they come in a gorgeous palette of colors, and they bring just the right amount of chic and pizzazz to your home decor.
12 Chic Ways To Decorate with Succulents
1. In a hanging planter
Add a little flare indoors or outdoors with a hanging succulent planter. You can DIY this macrame hanging planter with a little twine and a few knots or you can find some really pretty ones here.
2. As a kitchen table centerpiece
Draw the eye toward this minimalist and natural centerpiece. Buy four to five different types and colors of succulents (they look best in a variety) and plant them each in a different pot.
3. Add greenery to your shelves
Potted succulents make a great addition to shelves. Since they require so little upkeep, you can let them thrive on their own without daily pampering.
4. As bookends
Use succulents like cacti or Echeveria (the kind with the thick, triangular leaves) as a simple and chic way to prop up your books.
5. Accent your night stand
Add some greenery to your room with hardy succulents that won't molt or die. You can find chic white planters at Ikea for under $2 or around $3 each on Amazon.
6. Classic white
White is a classic because it satisfies every interior design style: modern, industrial, farmhouse, etc.
Fill a white bowl with potting soil and plant four to five different types of succulents in soil. Cover the potting soil with decorative rocks and place in the center of your table. You can find some great succulent watering tips here.
7. In a terrarium
Terrariums were a common site in 1970s home decor, but their making a revolutionary comeback in modern interior design. And speaking of designs, there are some really cool geometric terrariums out there. 
8. Give life to your desk
If you work from home or have a home office, try bringing a little bit of the outside inside.
9. Adorn your window sill
Probably one of the simplest ways to decorate with succulents is in your window sill. Find some unique succulent planters, like these ones pictured above.
10. In an outdoor planter
Mix up your front porch planters by adding in succulents and an array of some of these unexpected flower combinations.
11. In layers
Along the same lines as the hanging succulents, take them to new heights with layered hanging planters.
12. Succulents in your entryway
Finally, give your entryway a chic makeover with the addition of one or two succulent planters amid various other decor.
My favorite *NSYNC song…hands down "Bye, Bye, Bye." Imagine my surprise when he ditched the frosted tips and brought sexy back. Although succulents might not be in the same league as JT, they are still pretty chic and the fact that they are super low-maintenance goes a long way in my book.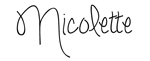 Photo credit: non-HowDoesShe photos courtesy of Unsplash and Amazon.