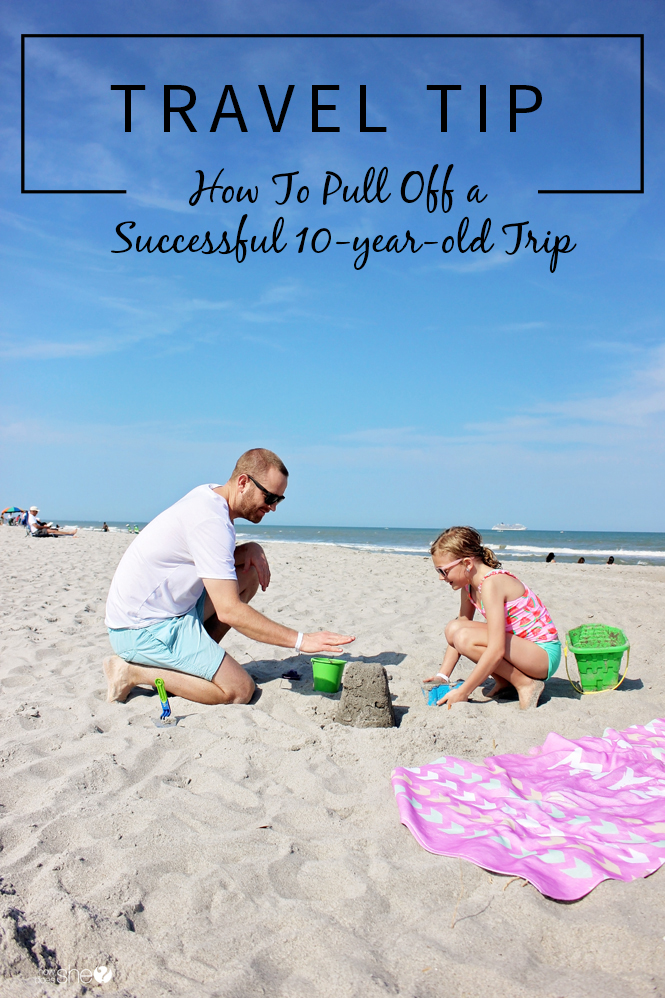 When your ten-year old looks up at you and says, "Mom, this is the best day of my life…" it means something.
When you're one of multiple siblings, it can be a little hard for your voice to be heard. With four kids, there's a lot of noise in our house and a lot of vying for attention. When my husband was growing up, his parents pinched pennies so that they could take each of their five children on a special one-on-one trip. When my husband turned 10, his mom took him to Hershey, Pennsylvania and it's always stuck with him. He remembers minute details of their trip and that his mom gave him a $20 bill to buy a souvenir with, which he ended up spending on a gold chain in the airport. (Hey, it was 1990s!)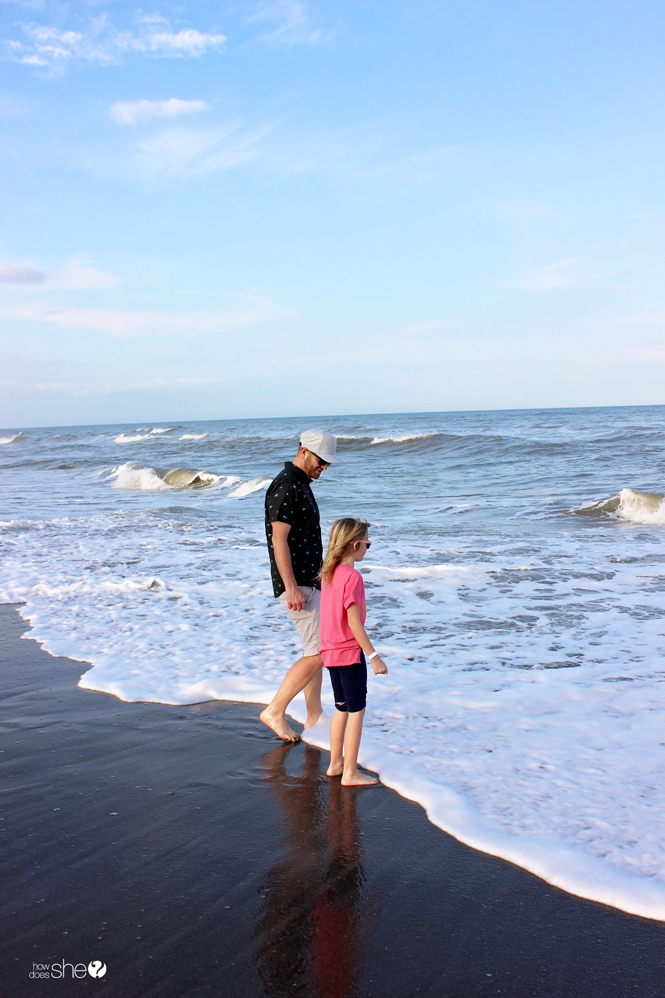 I've always loved the idea of a 10-year-old trip and wanted to carry on that tradition with our own children. Why 10-years-old? It's that perfect age where kids are independent enough to be easy travelers, but not "too cool" to hang out with their parents. This year, my oldest turned 10 and we set out on an unforgettable one-on-one trip that ended up being pretty special. Destination: Cocoa Beach, Florida!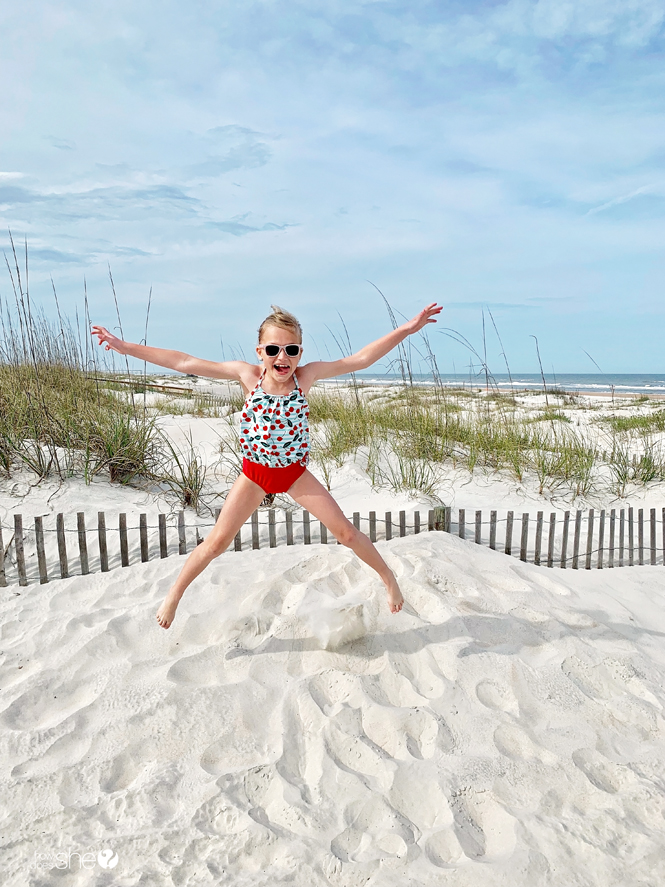 How To Pull Off a Successful 10-Year-Old Trip
Below are a few valuable lessons I learned in pulling off this one-on-one trip, but the most important one is this: it was 100% worth it. All of the planning, the money spent, and the time taken away from work—it was all worth that one moment when my daughter looked up, eyes beaming, and declared that this was the greatest day of her life. The next time I hear those words, she may be graduating, or getting married, or holding her first child.
The time we have with our kids is short and precious.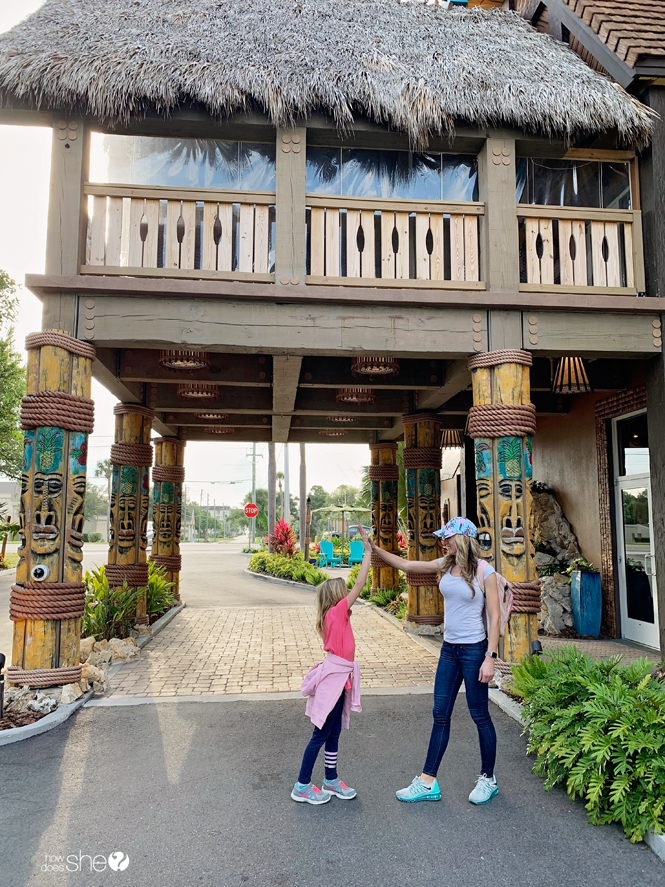 1. Choosing the perfect location
When choosing where we wanted to go, the answer was easy. Our daughter was born in Florida and we moved away when she was one-year-old, so she doesn't remember anything about her birth place. We wanted to take her back and show her all the places that were special to us. Plus, Florida is warm, sunny, and has so many fun attractions that makes it the perfect vacation spot!
If you're yearning for warmth, fun, beaches, and attractions, it doesn't get any better than Cocoa Beach.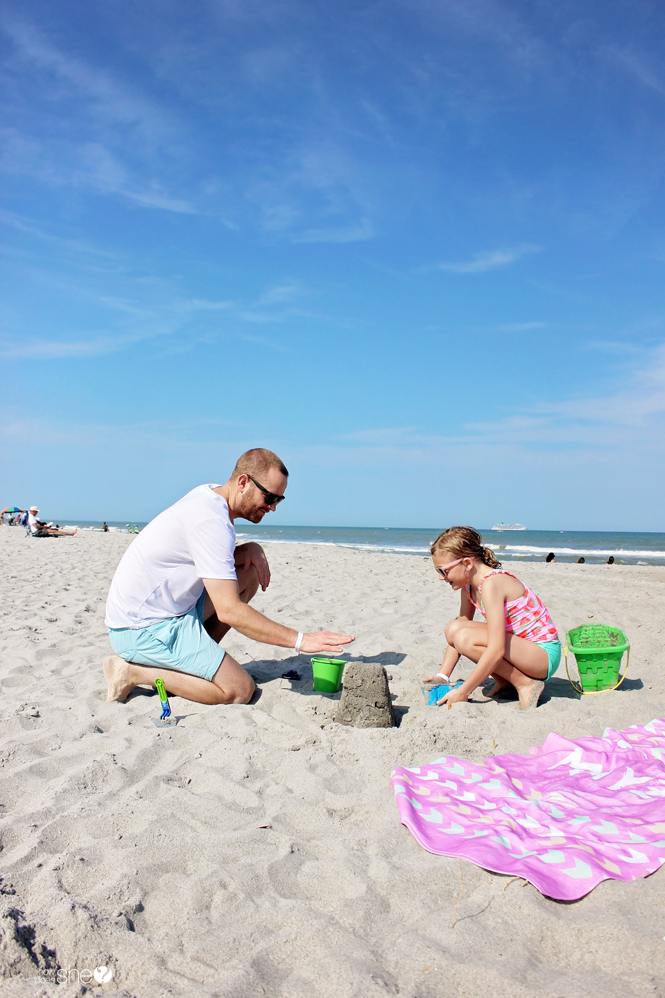 Cocoa Beach, Florida is about an hour East of Orlando, which makes it super convenient to the airport, big attraction parks, and Cape Canaveral cruise port. It's a fun beach town with a lively vibe and it's great for families!
When narrowing down your 10-year-old trip destination, think about your child's interests and personality. What do they like? What place would personally connect to them?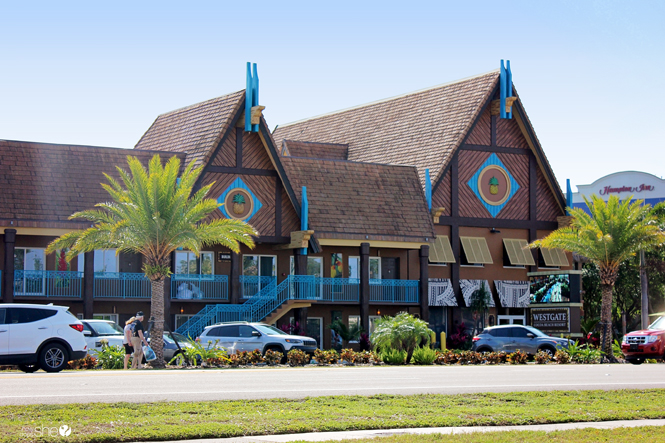 2. Finding the best accommodations
There are a lot of hotels in Cocoa Beach, Florida, but none are as fun as the Westgate Cocoa Beach Resort. This place is a family's dream!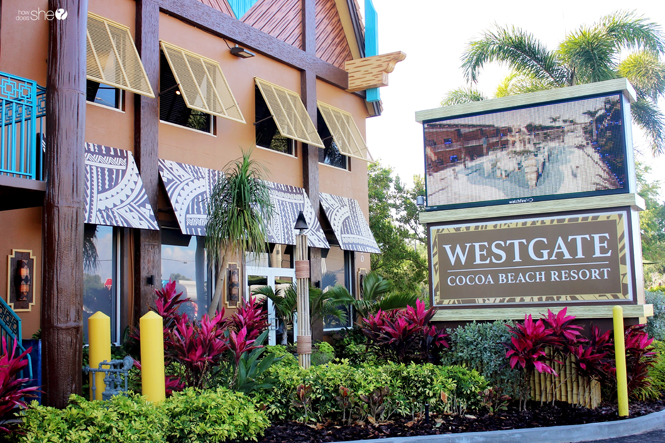 Every room is a luxury suite and has premier appliances, finishes, and plenty of elbow room to allow you to completely relax.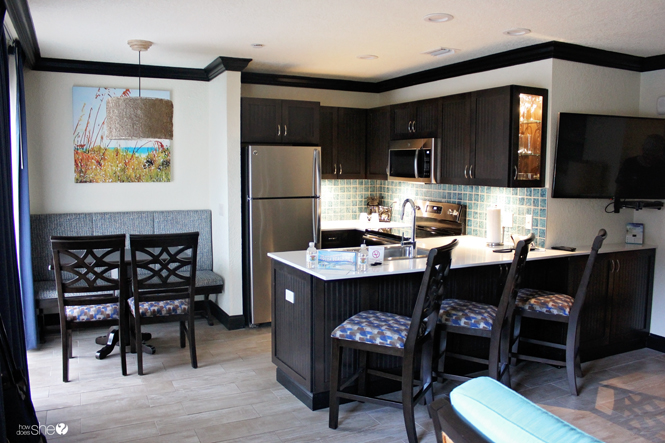 Each room is 812 square feet and sleeps around 6 guests.
There are two bedrooms, three beds, and as my daughter wanted me to tell you all…THREE TVs! (Which she thought was pretty awesome!)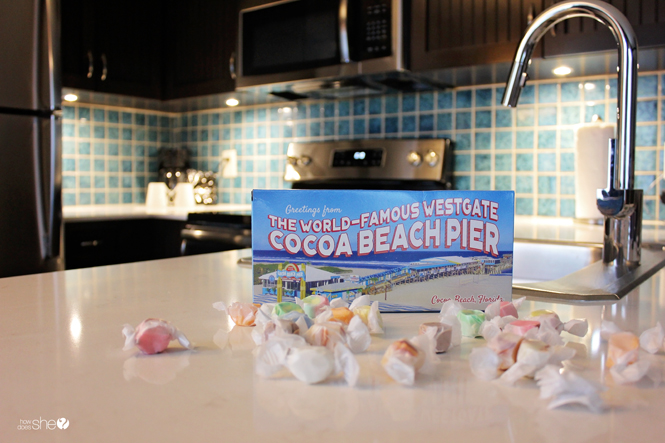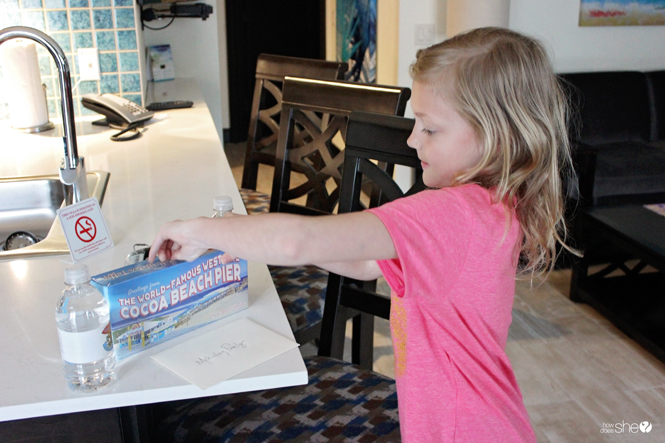 Right outside your front door at Westgate Cocoa Beach Resort is the most amazing little on-site water park in Cocoa Beach, equipped with a lazy river, incredible kids splash zone with waterslides and enough wet fun to keep them cool and entertained for hours.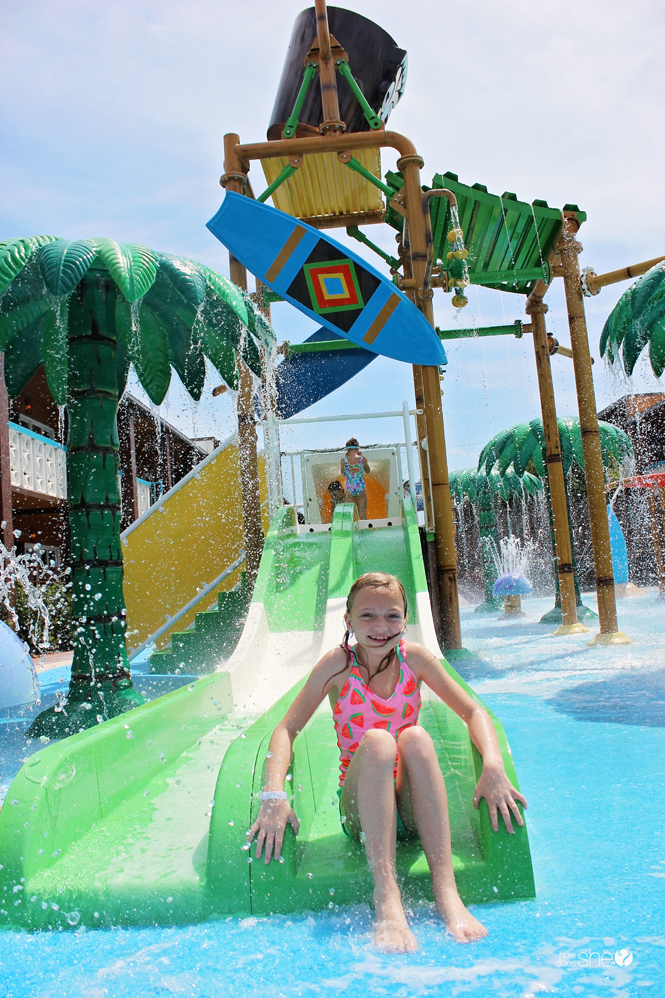 Westgate Cocoa Beach Resort: So Fun for Families!
And that's not all: there is a full-sized outdoor pool, a kiddie pool, a hot tub, and a tiki bar and grill right there. You don't even need to leave the resort!
On weekends, they have movies and popcorn by the pool and that was so much fun! On Friday, they showed Tangled and we relaxed in the hot tub and then layed on the pool chairs and munched popcorn as the movie played. Everything at this Cocoa Beach Hotel is so thoughtful and geared toward families. I thought that was so special.
They have outdoor grills so guests can barbecue and hang out by the pool and save money on eating out.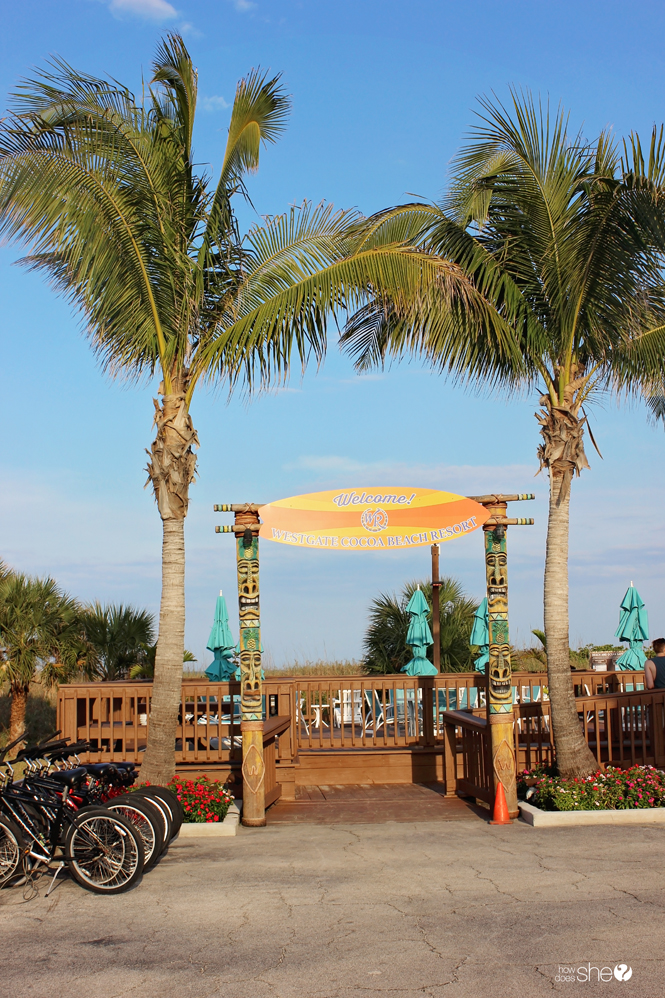 And if that weren't enough, the beach is just steps from the resort!
And Westgate Cocoa Beach Resort has its own private beach space where they provide all guests with beach towels, sunscreen, sand toys, surf boards, and boogie boards FREE OF CHARGE!
No renting equipment, no worrying if you forgot anything! Just get yourself to the beach and everything is there for you…it's amazing! They even come around and clean your sunglasses for you. Now that's hospitality!
Our beach day was probably our favorite day. We laid out in a shaded cabana, made sand castles, boogie boarded, played beach volleyball, and I even got crazy and took a surf lesson through the Westgate Cocoa Beach Resort Beach Concierge. That surf lesson was my favorite part of the day!
3. Age-appropriate activities
When pulling off a successful 10-year-old trip, appropriate activities are tantamount. choose things your child would love, not necessarily what you would prefer. Here are some of the super fun things to do in Cocoa Beach that you can't miss!
The Cocoa Beach Pier: Also operated by Westgate Resorts, the Cocoa Beach Pier is an 800-foot, world famous pier at the heart of Cocoa Beach and is the source of great shopping, eating, and fun beach activities.
There is a free trolly that will take you to the pier where you can catch the live music and watch surfers and sand volleyball players. We drank watermelon mint lemonades on the pier and even spotted a whale about a hundred yards away from us in the ocean.
Ron Jon surf shop: Cocoa Beach is home of the world's largest, most iconic surf shop, Ron Jon Surf Shop. When you're in Cocoa Beach, it's a MUST to stop here. They've got everything you need for fun in the sun, and even if you're just window shopping, a visit to this flagship store should definitely be on the list.
The Beach: 
Nothing tops a day at the beach. It's fun, relaxing, and is for the most part free. Cocoa Beach has such a fun beach atmosphere. You can head down to the Cocoa Beach Pier or peruse the coastline and claim your perfect beach spot. It was so nice staying at Westgate Cocoa Beach Resort because of the awesome beach amenities. I recommend taking a surfing lesson there!
Mini golf: If you're looking for a fun nighttime activity when the weather cools off, head to Golf-N-Gator in Cape Canaveral (just a few minutes away). It's not just a cute mini-golf course, but you can see tons of live gators and other creatures there! It was like a mini zoo combined with putt-putt golf. Super fun!
Universal Orlando Resort: 
And you can't really make a trip to the Orlando area without hitting up one of the major theme parks there. Since we've been reading the Harry Potter books together, it was a must that we take our daughter to Universal Orlando Resort to visit the Wizarding World of Harry Potter. To put it simply, our day there was amazing. If you are a Harry Potter fan, you absolutely must make it here. Even muggles who aren't fans will love the enchantment and excitement here, not to mention all the other great attractions at Universal Orlando Resort, which has two theme parks and a water park.
4. Make sure to take lots of photos.
Sometimes I get caught up in all the fun and forget to pull out my camera. To really pull off a successful 10-year-old trip that they'll remember forever, you have to take a lot of photos. Make sure to document each activity that you do together and all the things you'll want to remember. Afterward, consider making a photo book or putting together a video that will stand the test of time.
5. Let them know they are loved.
Most importantly, let them know that they are loved. I knew this one-on-one trip would help bring us all closer together, but I was touched by how it affected my daughter. At every turn she would give us a big hug and tell us thank you. She was light-hearted and talked more freely with us and it was a side of her that I rarely see at home.
I could tell that this trip was something she desperately needed.
So, if you're thinking of taking a one-on-one trip with your child, grandchild, niece, or nephew…do it. Just make it happen. It is special, it is unforgettable, and most importantly, it is worth it because they are worth it.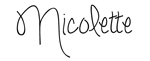 A huge thanks to Westgate Cocoa Beach Resort for partnering with us on this post. It is an amazing family-friendly resort and such a fun destination!
If you're planning a trip to Florida, make sure to put St. Augustine on your list as well!