Ten years ago when my husband and I were just newlyweds trying to figure out our place in the world, a letter arrived in the mail. In it read the words, "Dear Zachary, Congratulations, you have been accepted to the University of St. Augustine Doctor of Physical Therapy program."
Four weeks later, we packed our car to the brim and set off on a terrifying adventure literally across the country to live in a city we knew absolutely nothing about for the next three years of our lives.
Now St. Augustine, Florida is one of the most dear places to my heart. Not only is it a fantastic place to live, but it is an amazing vacation getaway! In fact, St. Augustine should be on everyone's vacation bucket list. Best yet, it's in the United States and is just a hop, skip, and a jump away from any airport! St. Augustine is a perfect family vacation, couples retreat, or girls trip
15 Reasons To Visit St. Augustine, Florida
1. It's the oldest city in the nation.
St. Augustine is rich in U.S. history, in fact it is the nation's oldest city founded in 1565 making it over 450 years old!
Although Christopher Columbus gets credit for discovering the Americas, it was the Spanish explorer Ponce de León who first explored the coasts of Florida and called the flowering peninsula "La Florida." In 1565, Spanish admiral Pedro Menéndez founded St. Augustine for the Spanish crown.
Even if you're not a history buff, St. Augustine is fascinating. You'll see Castillo de San Marcos, the old fort the Spanish used to defend the city in many bloody battles. You can go inside the fort ($10 for adults, free for kids 15 and under) and see how the soldiers lived there. You can explore the perimeter of the fort and watch the dolphins swimming in the inlet.
2. Only 2 Hours from Disney World and the coastal weather is amazing.
Because St. Augustine rests beautifully on the east coast of Florida, the weather is absolutely ideal. It's warm with a nice coastal breeze. The average temperatures in May through October are between 75 to 80 degrees. Plus, it's only two hours out of Orlando so you can either hit up the big attractions while you're there, or take a relaxing break from Disney World with a little day trip to St. Augustine.
3. Historic downtown and St. George Street
As far as downtowns go, St. Augustine's Historic District is nothing short of awe-inspiring. The buildings are original Spanish Colonial dating back to when the city was first founded. There is the impressive Lightner Museum which will transport you back to the late 1800s when it used to be the Alcazar Hotel and was often called "the castle of happy returns."
You can walk down the famous St. George Street and visit the many shops and eateries and drink in the culture of another era. If you go, make sure to visit Kilwins of St. Augustine for the best ice cream of your life. The toasted coconut is my favorite!
If it's your first time visiting St. Augustine, take a trolley tour or a walking tour of the historic district. There are even haunted tours at nighttime!
4. Drink from the Fountain of Youth.
The fountain of youth is a natural spring that is told to restore the youth of anyone who drinks from it. Ponce de León was told by the Native Americans that a spring in what is now the original site of St. Augustine had the powers to reverse age.
Ponce de León's Fountain of Youth is a huge attraction today and you can not only visit the archeological park, but you can drink from the mythical waters. (Just to forewarn you…it's a stinky little sip!)
5. Flagler College
The real show-stopper of St. Augustine's Historic District, Flagler College is a private four-year liberal-arts university founded by Henry Flagler in 1968. The campus is utterly breathtaking. The Centerpiece of the college, and the focal point of the city really, is the old Ponce de León Hotel, built in 1888 as a luxury hotel.
And luxury it is. Aspiring Spanish architecture and lush palm trees welcome you into the courtyard and give you the reverent impression that this place is steeped in history. You can take daily tours in the summer months and experience Flagler College for yourself.
6. Haunted stories
Along with a rich history comes haunted tales of ghosts and unexplained mysteries. Old human bones are still being discovered in St. Augustine. The skeletons of original colonists are buried deep under buildings and the old cemeteries in the Historic District are very cool to see.
To hear some of the haunted stories, take an after-hours ghost tour!
7. Spanish Colonial Architecture
Your camera will go crazy with all of the old buildings and beautiful Spanish architecture that dates back to when St. Augustine was first colonized. You'll quickly fall in love with this unique city.

8. Warm, beautiful beaches
In my opinion, every perfect vacation must include a beach and St. Augustine beaches will not disappoint! You can travel up and down A1A stopping at beautiful beach after beautiful beach along the way.
The kids can surf, body board, or just play in the surf. You can build sand castles or just bask in the warm sun and listen to the waves crash along the shore. If you time it just right, you can watch local surfers catching waves.
9. Incredible eats
Hands down, the most amazing food I've eaten is in St. Augustine and the locals will agree with you. You could eat at a new restaurant every night of your vacation and still not see the best of what St. Augustine cuisine has to offer. You'll find incredible fresh sea food cooked with bold flavors to perfection. You'll experience tropical beach eats and cool dining atmospheres. Nearly every restaurant you visit has live music and a jamming scene. Here are some of my favorite places to check out:
Mango Mango's on St. Augustine Beach (Get the coconut shrimp with sweet colada dipping sauce. Best I've 

ever

eaten!)
Sunset Grill, St. Augustine Beach
Cafe 11 (Breakfast, lunch, dinner, and a live music concert venue)
Tropical Smoothie (for a refreshing lunch)
Rita's (for a sweet treat)

10. World famous golf
If you're a fan of golf, you'll love the St. Augustine area. The PGA headquarters resides in Ponte Vedra Beach, Florida, only a 30 minute drive from St. Augustine. Every year, The Players Championship is held at Sawgrass in Ponte Vedra. You can buy tickets to watch professional PGA players compete in these major championship. It's one of my favorite events to attend.
It's amazing to watch your favorite golfers like Ricky Fowler and Phil Mickelson up close and personal.
11. Shopping, shopping, and did I mention shopping?
To make any vacation complete, a girl's gotta shop. St. Augustine has two premium outlets that offer incredible shopping. Visit Kate Spade, Saks Fifth Avenue, and more at the St. Augustine Outlets. Right across the freeway you'll find the St. Augustine Premium Outlets with GAP Factory, Nike, and Coach.
12. Cool night life
Night owls will want to stay out late with all of the fun night life atmospheres St. Augustine has to offer. Walk down St. George street in Historic Downtown or hit the A1A and see what's hopping on the beach. There's always plenty of live music and cool happenings.
13. Outdoor amphitheater & concert venue
Speaking of cool happenings, the St. Augustine Amphitheater is right on the beach and brings in plenty of cool performers like John Legend, Idina Menzel, and more. They even host a weekly farmer's market there every Saturday morning.
14. Beautiful functioning lighthouse
The St. Augustine Lighthouse is a must-see if you're in the area. This working lighthouse lights the sky every night and is open to the public during the day. You can climb to the top of the lighthouse and then visit the museum next door.
15. Magnolia Avenue: One of the most photographed streets in the USA.
Finally, as if you needed another reason to visit one of the coolest cities in the nation, make sure you see Magnolia Avenue, one of the most photographed streets in the United States. This gorgeous street is right by the Fountain of Youth and is sheltered by oak trees with draping Spanish moss. It is a beautiful sight to behold and one you won't forget anytime soon.
So begin your exploration of the United States with the one place it all started: St. Augustine, Florida. History, delicious cuisine, beach relaxation, and even more adventures await you!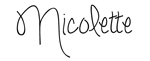 And if you are looking for even more travel tips from the locals who live there, check these out: