How many of you recognize these ladies….?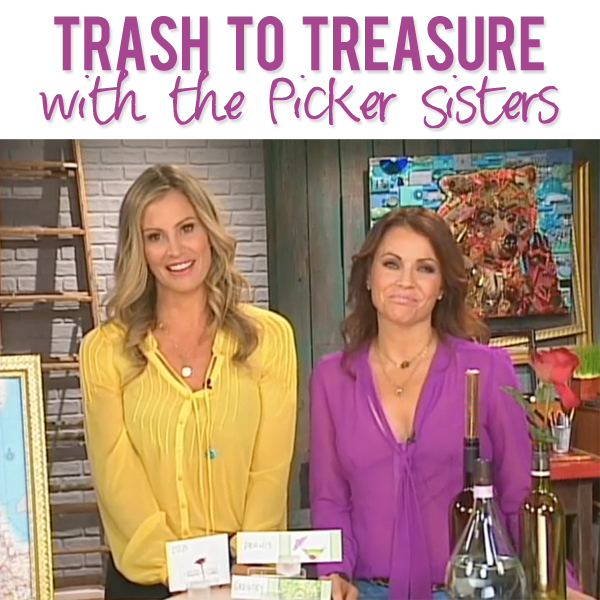 You might know them from Extreme Makeover: Home Edition, or their newest show:
The Picker Sisters!
Renowned interior designers and best friends Tracy Hutson and Tanya McQueen have criss-crossed America in search of rare materials to "up cycle" into new and stunning pieces in their Los Angeles Home Decor shop.
Monday, I had the chance to visit with these great ladies and ask them a few questions about their adventures, what inspires them, and tips for up-cycling pieces to give them new life!
Watch the Interview HERE!
We also heard more about their newest involvement with "Keep America Beautiful's Great American Cleanup", the nation's largest annual community involvement program. (Did you know over 3 million volunteer every year and help communities in every state? What an awesome cause!)
You may notice, in the video, one of Jason Messier's art pieces behind the ladies. He is what is called a "junk artist" and up-cycles garbage giving it new life! In partnership with Glad Black Bag, Jason will take pieces from the cleanup and celebrity donations to be auctioned for the Keep America Beautiful organization. So fun!
But now…
IT'S YOUR TURN!
Have you ever turned trash into treasure?
Have you ever wondered how to create that designer's look in your home?
What part of home decorating stumps you the most?
Furniture arrangements? Accessory placements? Lighting? Color? Pattern? Finding your style? Knowing where to begin?
I am here to answer your questions! I have a bachelor's degree in Interior Design and would love to give tips on how you can make your house a home!
PLEASE, share your trash-to-treasure projects and any questions you have on home decor or design below in the comments section.
You never know, I might just feature your question in an upcoming post! 😉
Can't wait to hear from you!
(Previous decor post: Tips on how to design the perfect wall collage.)